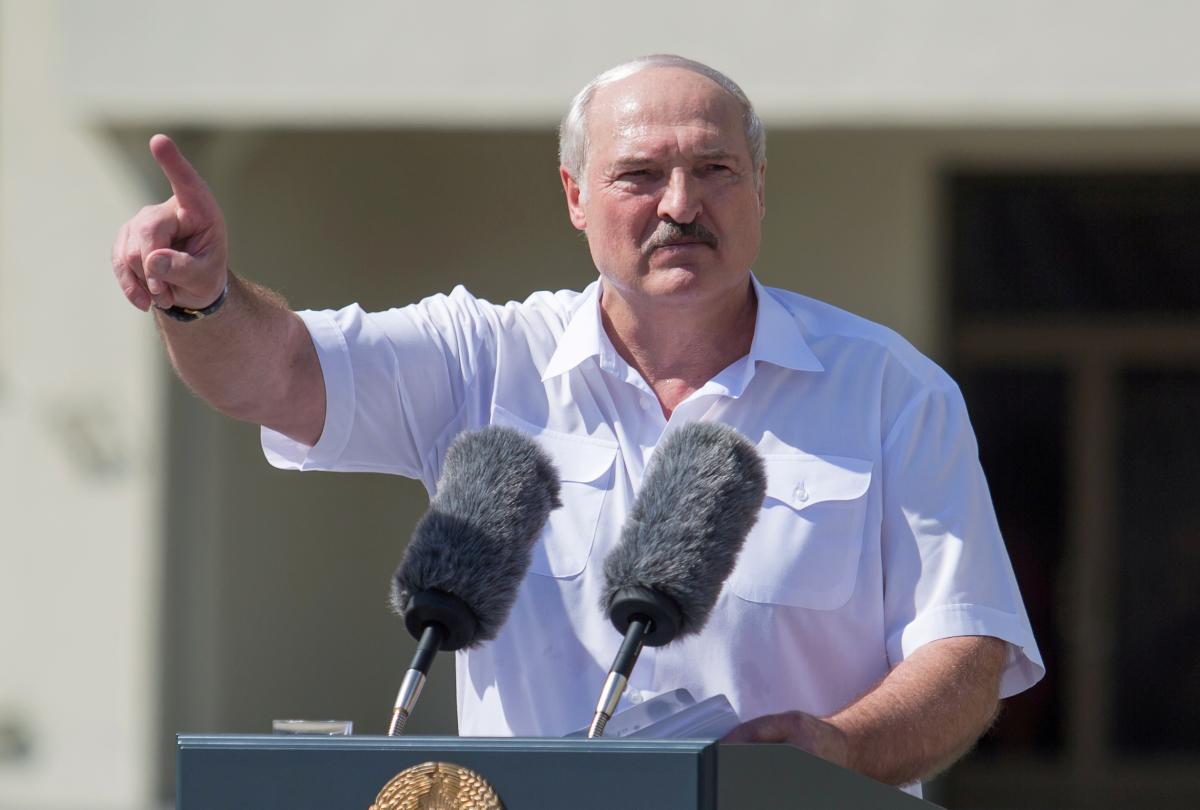 Belarus' army is on high alert / REUTERS
Belarusian President Alexander Lukashenko says units of the Armed Forces of Belarus are on full alert on the western border.
While meeting with members of the Security Council of Belarus, he also expressed concern over the situation along the country's western borders, according to the BelTA agency.
"Representatives of Western nations, including some heads of state, who don't even know where Belarus is and don't know what is going on here, have released statements," he said. "These statements indicate that the president was right when we were discussing the matter in the Defense Ministry. Thank God, we've reacted to it and deployed combat units of our army on the western borders of the country and set them to full alert. The defense minister told me that all of that had been done and the relevant units are now ready to carry out their missions."
He admitted special operations forces were involved in the dispersal of protests in his country.
"Let me stress it one more time: I strongly regret our having to use certain army units, particularly special operations units, to restore order inside the country. Because there is a certain part of our population. It's not that they fail to comprehend it – they are doing it on purpose," he said.
He says the "external component" makes the military take into account the situation and act accordingly.
"So, problems are emerging not only inside the country but also outside. We can clearly see that these are absolutely coordinated actions. But they are far from their peak. Events will unfold accordingly but we understand in what direction they will [move]," he said.
Belarus protests: Developments
On August 9, presidential elections were held in Belarus.
The country's Central Election Commission announced the final election results. In particular, 80.1% of voters supported incumbent President Alexander Lukashenko, 10.1% voted for Svetlana Tikhanovskaya, 1.67% for Anna Kanopatskaya, 1.2% for Andrey Dmitriev, and 1.14% for Sergei Cherechnya. Some 4.59% voted against all candidates.
Thousands of residents of Belarus took to the streets to protest what they believe is a rigged vote count. Riot police violently cracked down on protesters.
Belarus' Ministry of Internal Affairs said about 7,000 protesters had been detained in different cities since August 9. On the evening of August 13, the authorities started to release detainees.
According to human rights activists, at least five people were killed during clashes with riot police, seven more are in critical condition in intensive care units. The activists say about 200-300 people were detained as political prisoners.
Lukashenko has repeatedly warned against meddling in Belarus' domestic affairs. He had phone calls with his Russian counterpart Vladimir Putin. As a result, the Kremlin assured it was ready to provide "assistance in solving the problems" in Belarus.
On August 14, the European Union announced it did not recognize the outcome of the presidential elections in Belarus and said work had begun to introduce sanctions over electoral fraud and violence against protesters.