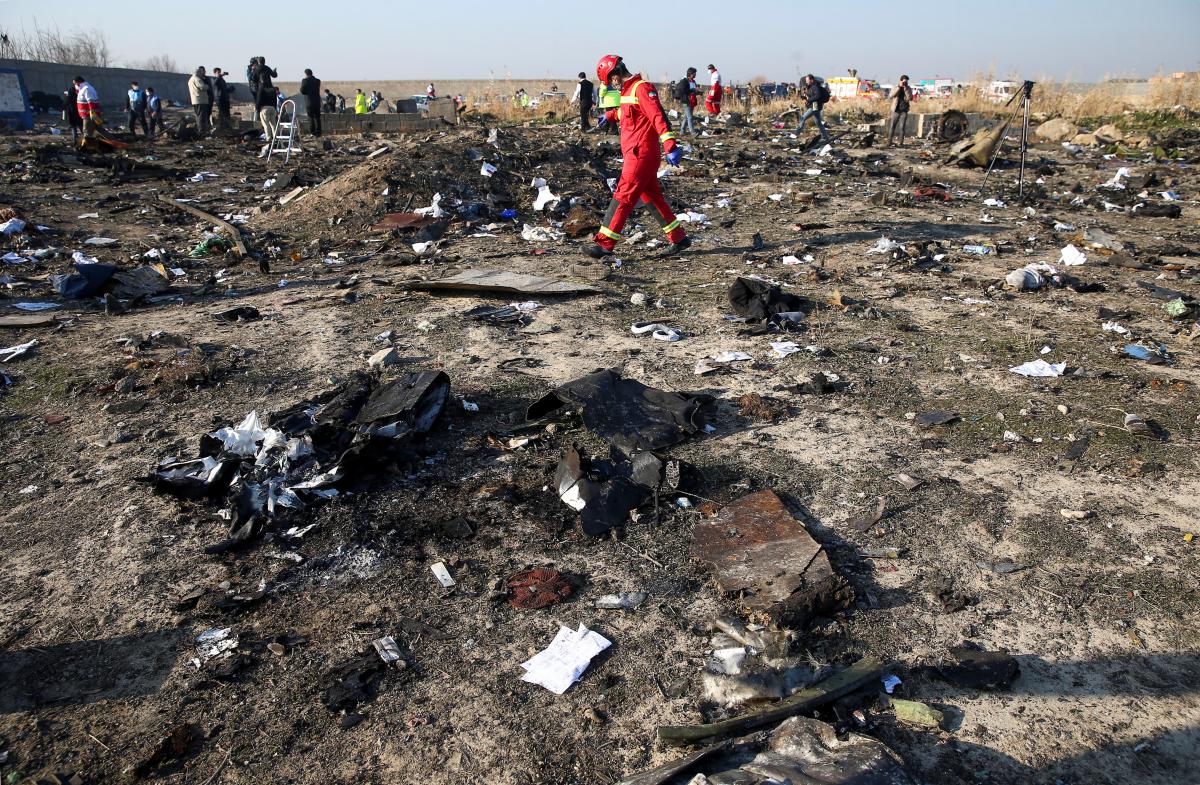 REUTERS
Ukrainian Foreign Minister Dmytro Kuleba has said flight recorders from Ukraine International Airlines (UIA) flight PS752 downed in Iran this January were successfully decrypted in France yesterday.
"According to my information, it was a successful effort, but I'd like to emphasize that, despite all explanations we hear from the Iranian side, we have waited too long for the black boxes to be handed over for decyphering," the minister said during an online briefing on Tuesday, an UNIAN correspondent reports.
"And when we hear arguments that air traffic was suspended, that it was impossible, I'd like to assure you that, in order to resolve the issue of transporting black boxes for decryption, both Ukraine and other countries affected were ready to take extraordinary measures, including sending an airplane so that those flight recorders could be decrypted in an authoritative laboratory as soon as possible," Kuleba said.
The minister also said the black boxes had been decrypted by the French Bureau of Investigation and Analysis of Civil Aviation Safety in Lyon in the presence of two Ukrainian experts, as well as representatives of other countries.
Read alsoPS752 downing: Ukraine releases intercepted tower communications proving Iran was aware of missile launch all along
As UNIAN reported earlier, a Kyiv-bound UIA flight PS752 crashed shortly after takeoff from Tehran's Imam Khomeini International Airport in the early hours of January 8. It was carrying 167 passengers and nine crew members on board. Two passengers and the crew members were Ukrainians. There were also 82 citizens of Iran, 63 citizens of Canada, 10 citizens of Sweden, four citizens of Afghanistan, three citizens of Germany and the United Kingdom each. There were no survivors.
On January 11, Iranian President Hassan Rouhani officially admitted that the Ukrainian airliner had been shot down by accident as a result of a "human error" and that those responsible would be held accountable.
Member countries of the International Coordination and Response Group for Flight PS752 Victims have repeatedly demanded that Iran hand over "black boxes" of the plane to the group.
On July 6, the Iranian side promised to send the black boxes from the downed Ukrainian plane to France to decipher their data by specialists from the United States, Canada, France, Great Britain, and Ukraine.
According to a report from Iran's Civil Aviation Organization, an Iranian air defense unit that "forgot" to adjust its radar system triggered a chain of communication and human errors that led to the deadly downing of the Ukrainian passenger jet in January 2020.
On July 14, Ukrainian Foreign Minister Dmytro Kuleba said Kyiv could not agree with Iran's statement that Ukraine International Airlines Flight 752 was shot down by the Iranian military outside Tehran as a result of human error. Ukraine's foreign ministry also does not rule out that the country will have to sue Iran over the downing of flight PS752, and bring the case to the International Court of Justice.
On July 18, Iran sent the black boxes from UIA flight PS752 downed near Tehran to France.