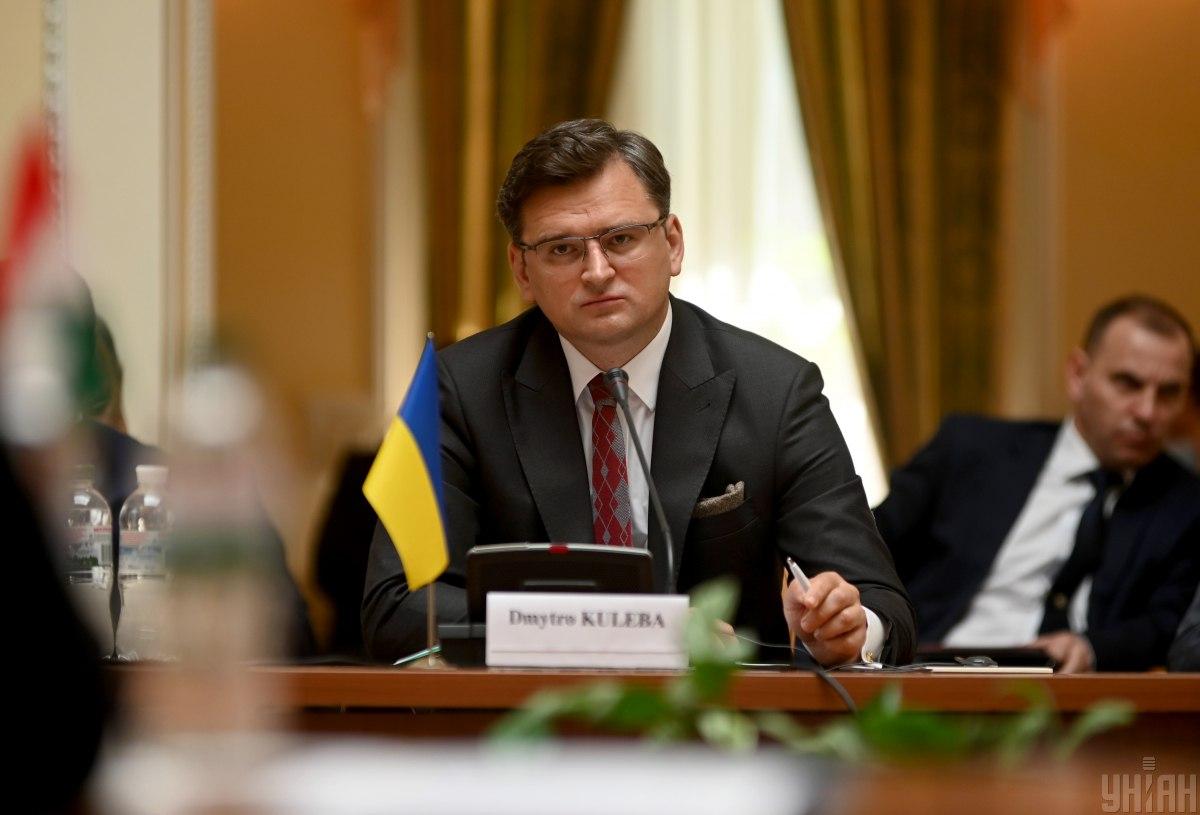 FM Kuleba comments on Navalny's sentence / Photo from UNIAN
Ukrainian Foreign Minister Dmytro Kuleba has said Russian authorities hit a new lawlessness record by poisoning and then imprisoning opposition leader Alexei Navalny.
"Russian authorities hit a new lawlessness record by poisoning, then imprisoning Navalny, mass detentions of peaceful protestors in Russian cities. Clearly, Russia isn't willing to respect human rights & freedoms. Must be forced then. This is the task for [the] international community," he wrote on Twitter on February 2, 2021.
Navalny was arrested in Moscow on January 17 immediately upon arrival from Berlin, where he was undergoing treatment after an assassination attempt with the use of a Novichok agent. Navalny says the Kremlin is to blame.
The opposition politician then called for protests against the authorities. On January 23, over 150,000 people took to the streets in different cities.
Similar rallies were held on January 31. Over 4,000 protesters were reportedly detained by Russian security forces.
On February 2, a Russian court sentenced Navalny to 32 months in a penal colony in defiance of massive public support for the Kremlin critic and international pressure to release the recent survivor of the Novichok poisoning attack.