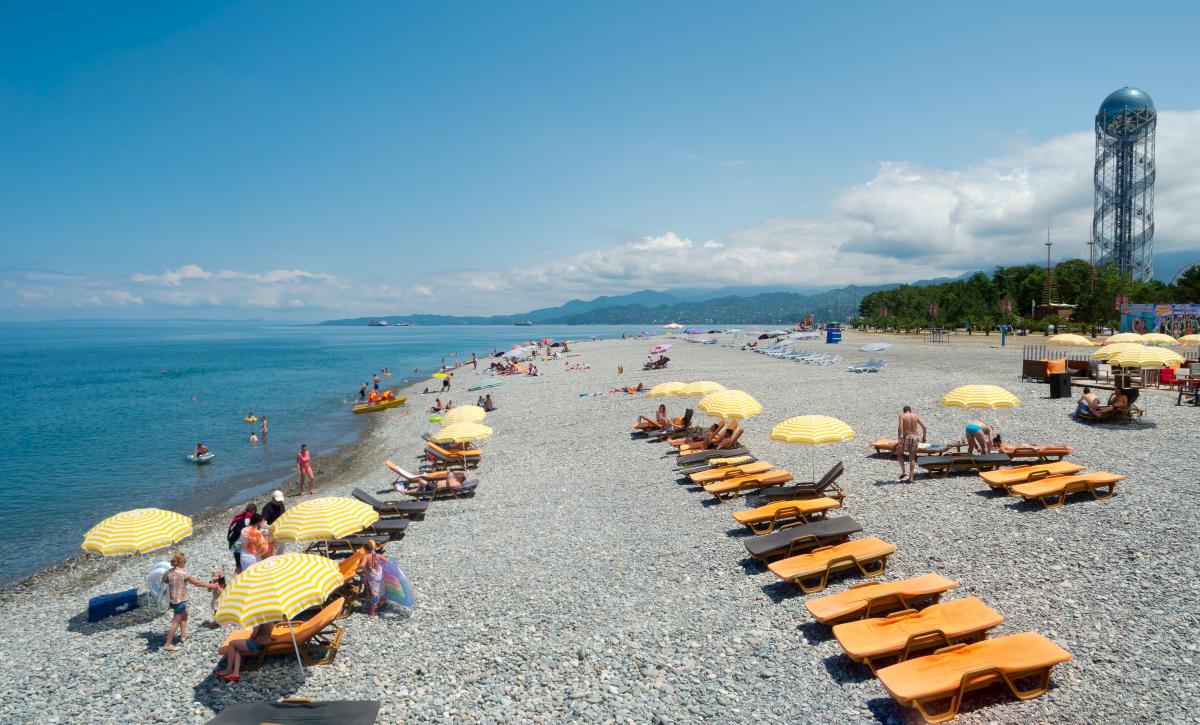 Depositphotos
Starting July 1, 2020, Georgia will be one the first countries to reopen its borders to international tourism. The Georgian government is already actively working to create safe corridors and implementing health care recommendations in the private sector to do its utmost to prevent the spread of the virus.
"We can safely say Georgia has managed to suppress the spread of the virus by taking timely quarantine measures: all those crossing in underwent two-week compulsory quarantine under medical supervision with three meals a day. This practice prevented the spread of the virus and did not put to a halt the country's tourism industry (hotels, transport, and restaurants)," the press service of the Department of Tourism and Resorts of Adjara told UNIAN.Tourism.
At the same time, the Georgian government has developed an anti-crisis action plan to support the tourism sector, which includes deferment and suspension of taxes, as well as financial assistance on bank loans and interest subsidies. These measures allowed Georgia to pioneer relaunch of tourist destinations, create green areas, and give people the opportunity to vacation safely.
Batumi and Adjara will be one of the first destinations where Ukrainian tourists may fly to relax at sea beaches, in the mountains and national parks, as well as take advantage of many other tourism attractions the region offers.
"What does one recall first of all when it comes to the coastal region? Of course, it's sea resorts with good infrastructure and inexhaustible opportunities for recreation and entertainment. Adjara's sea coast is precisely such a resort – subtropical climate, a 21-km coastline, water temperature from 21 to 29 degrees Celsius in summer season, welcoming environment, and distinctive virgin landscapes. Tourists are able to undergo sun and sea therapy in Batumi. The city is surrounded by the scents of sea, acacia, magnolia and many other flowers. Even in the coldest period of the year, namely in January, temperatures never drop below +7-10 degrees Celsius," the local tourism department said.
In addition, there are four protected areas in Adjara with well-maintained biking routes and hiking trails, as well as sites for picnics and camping, waterfalls, lakes and rivers, nature reserves with endemic and relict species of flora, mountain peaks rising to up the skies, and the azure sea with it unique marine world are a real paradise for those who love this type of tourism.
"It's time to enjoy a new and safe destination, get acquainted with a unique culture and cuisine. Reenergized ahead of the new season, Batumi is waiting for tourists from all over the world. Spend your summer COVID-free in Batumi, Georgia," the report says.
It is worth adding since there is a visa-free travel between Georgia and Ukraine, it is likely that Ukrainians will be able to get to Georgia much faster than to many other popular destinations.