REUTERS
The authorities in Beirut believe welding works at the seaport warehouse, where 2,750 tonnes of ammonium nitrate was stored, are what caused a deadly blast that claimed dozens of lives and left thousands wounded.
The cargo of ammonium nitrate arrived in Lebanon in September 2013, on board a Russian-owned cargo vessel flying a Moldovan Flag. The Rhosus, according to information from the ship-tracking site, Fleetmon, was heading from Georgia to Mozambique, Al Jazeera reports.
It was forced to dock in Beirut after facing technical problems at sea, according to (PDF) lawyers representing the boat's crew. But Lebanese officials prevented the vessel from sailing, and eventually, it was abandoned by its owners and crew - information partially corroborated by Fleetmon.
The ship's dangerous cargo was then offloaded and placed in Hangar 12 of Beirut port.
Months later, on June 27, 2014, then-director of Lebanese Customs Shafik Merhi sent a letter addressed to an unnamed "Urgent Matters judge", asking for a solution to the cargo, according to documents shared online.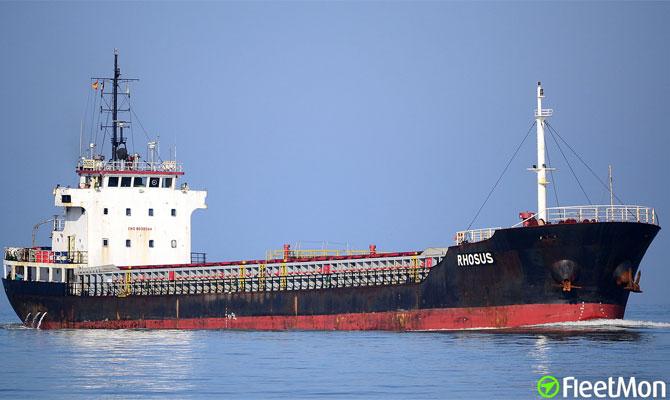 FleetMon
Customs officials sent at least five more letters over the next three years asking for guidance. They proposed three options: export the ammonium nitrate, hand it over to the Lebanese Army, or sell it to the privately-owned Lebanese Explosives Company.
Nearly three years later, the ammonium nitrate was still in the hangar.
Lebanon's Prime Minister Hassan Diab on Tuesday declared the explosion at the port a "great national disaster" and promised that "all those responsible for this catastrophe will pay the price".
Lebanese President Michel Aoun called the failure to deal with the ammonium nitrate "unacceptable" and vowed the "harshest punishment" for those responsible. An investigation has now been launched, and the committee is to refer its findings to the judiciary within five days.
The cause of the explosion is still not clear, but many Lebanese were quick to point out what they believe to be the root causes; immense mismanagement in a broken state run by a corrupt political class who they say treat the country's inhabitants with contempt.
Explosion at the port near the center of Beirut killed dozens and sent shockwaves across the Lebanese capital, shattering windows in people's homes and knocking off balconies. Over 100,000 people are believed to be left homeless in devastating aftermath of the blast.