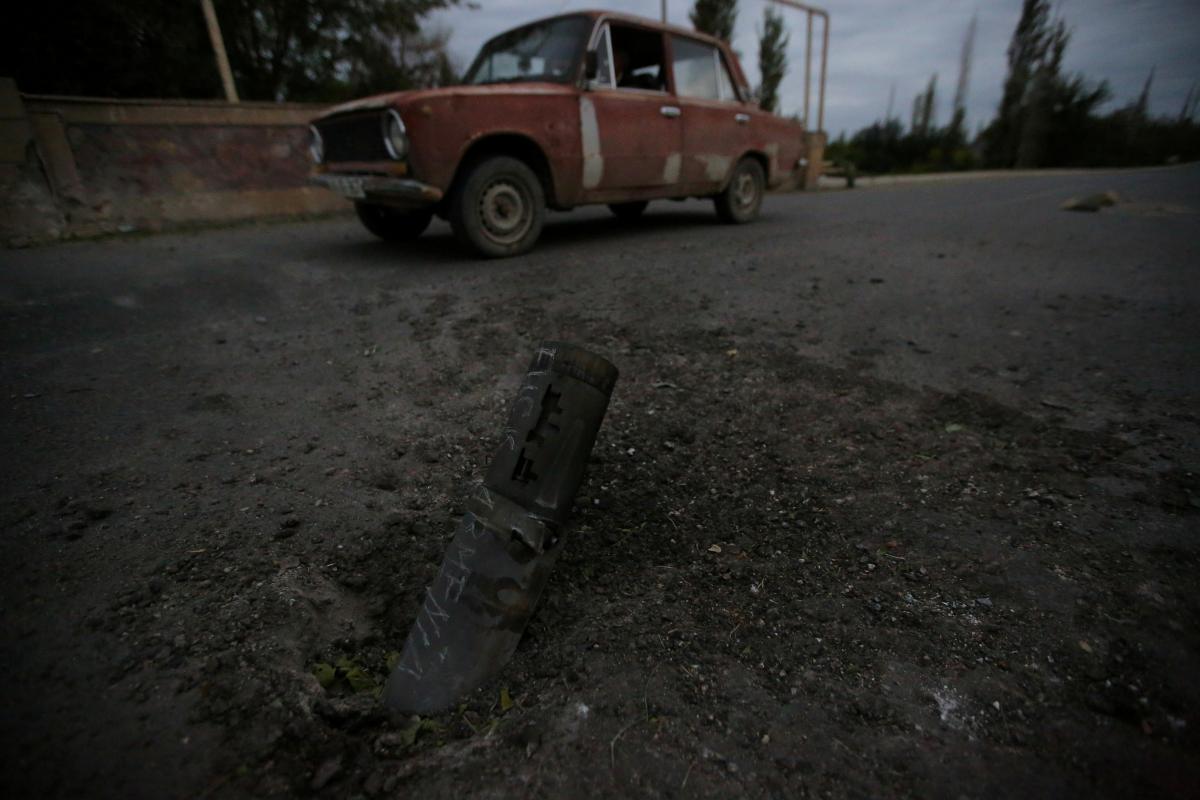 REUTERS
Turkey and Russia signed a memorandum of understanding on November 11 to set up in Azerbaijan a joint center to observe and inspect a peace agreement between Azerbaijan and Armenia, Turkish President Recep Tayyip Erdogan has said.
He expressed hope for a similar outcome of an Ankara-Moscow cooperation for the ongoing conflict in Syria, Hurriyet Daily News reports.
Turkey and Russia were in close contact in the last few days, with Erdogan and Russia's Vladimir Putin speaking over the phone two times since Sunday.
The details of the center to be formed were discussed between the Turkish and Russian foreign and defense ministries.
"Turkey will take part with Russia in the joint peace force that will be set up in the implementation, observation and inspection of the agreement. A memorandum of understanding for the formation of the Joint Turkish-Russian Center with the objective of the control and inspection of the ceasefire," Erdogan told his parliamentary group.
Azerbaijan and Armenia have earlier agreed to end the six-week armed conflict with the mediation of Russia that stipulates the latter's withdrawal of its troops from Nagorno-Karabakh and return of these lands to Azerbaijan.
Russia's defense ministry in its corresponding report had no mention of Turkish peacekeepers in the area.
"Presence of Russian peacekeepers will ensure stability in the crisis region, stop flows of refugees and will facilitate their return to places of residencies," Russian Defense Minister Sergei Shoigu stressed, according to TASS.
The report says the center will collect, summarize, and verify information about the implementation of the ceasefire by the parties and other actions that violate the agreements reached. It is also tasked with documenting violations via visual supervision, UAVs as well as assessing data from other sources. The center will become a body for considering any complaints, issues or problems regarding violation of the agreements reached.
Nagortno-Karabakh: Latest