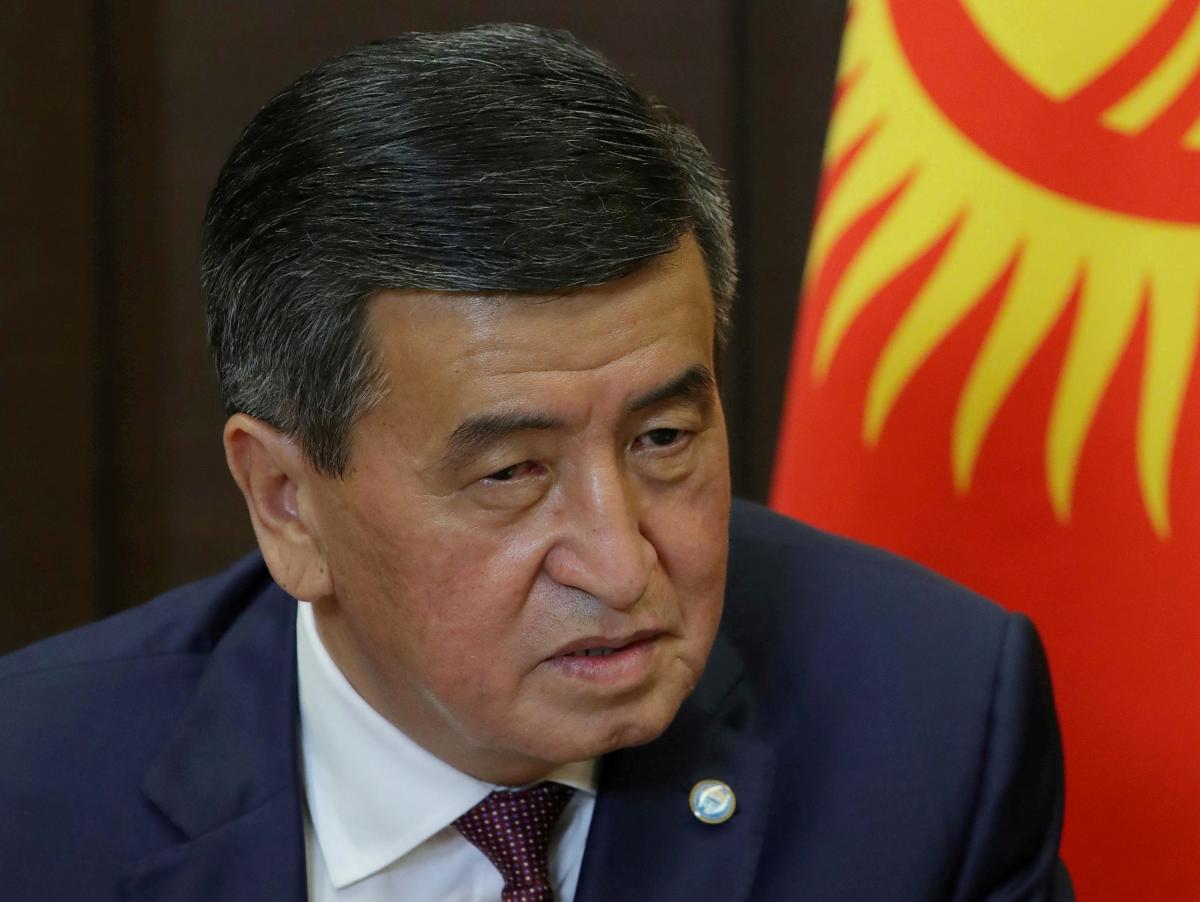 REUTERS
President of Kyrgyzstan Sooronbai Jeenbekov has addressed the nation in a televised appeal following riots that went on overnight Tuesday in what he says was an attempt by certain political forces to illegally seize power in the country.
He said law enforcers had been told to hold fire amid unrest "not to shed blood" so they did not resist the crowd's advance on the White House in Bishkek, according to 24.kg.
Protest leaders must act within the legal framework, while the Central Election Commission should cancel the election results, if possible, the president said, .
He has called on average citizens not to succumb to provocation.
"Last night, some political forces tried to illegally seize state power. Using the results of the elections as a pretext, they violated public order," Jeenbekov said, according to Mediazona.
Following the president's address, the Central Election Commission of Kyrgyzstan invalidated the results of parliamentary elections, 24.kg reports with reference to CEC member Gulnara Jurabaeva.
The CEC also discussed the issue of a possible self-dissolution, she added.
"I believe that with this election campaign we have compromised ourselves, and therefore the best and most correct decision in this case would be to resign early," Jurabayeva said.
Kyrgyz protests: Background
Protests have been raging in Kyrgyzstan's Bishkek overnight Tuesday following parliamentary elections many believe were rigged.
Some 590 protesters were injured and one killed in clashes with riot police, the ministry of health reports.
As the events unfolded on the evening of Monday, part of protesters moved to storm the parliament's building, the so-called White House, which also hosts the president's office.
The crowd eventually took over the building after the government security retreated.
In further escalation, the crowd seized the headquarters of the National Security Committee. Unconfirmed reports claim law enforcers guarding the building sided with protesters.
Former president Almazbek Atambaev, who in June was sentenced to 11 years and 2 months in prison on corruption-related charges for 11 years, was freed from the seized building and driven off.
In further developments, protesters also released former prime minister Sapar Isakov, who had been doing a prison sentence for corruption at the Historical Museum and during the modernization of Bishkek CHPP.
Opposition parties said they intended to form a new government and elect a prime minister.
One of the opposition leaders has called on border guards to shut the border down "not to let the thieves flee". He added that otherwise, border guards would be held accountable.