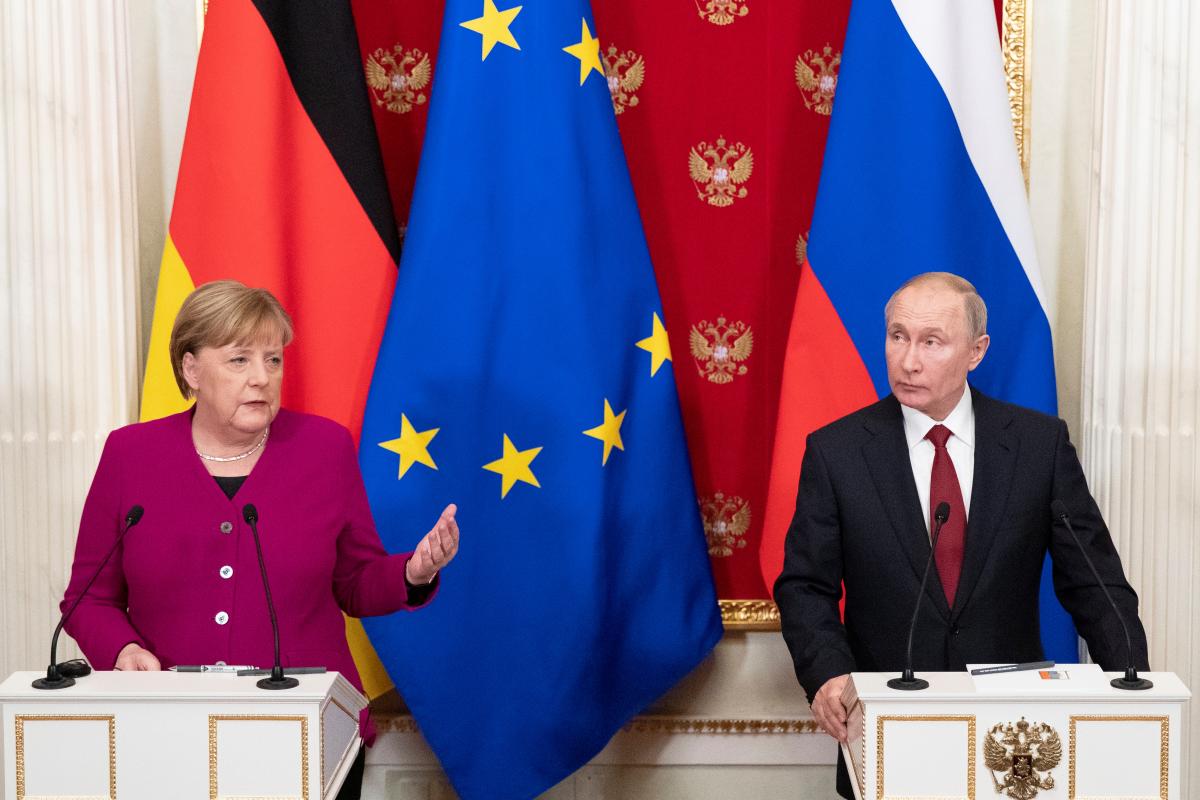 REUTERS
German Chancellor Angela Merkel says Germany reserves the right to impose more sanctions on Russia over the Berlin killing of a Chechen asylum-seeker Zeliman Khangoshvili.
On Thursday, German prosecutors accused Russia of murdering a Chechen man in Berlin, which further escalated the already strained relations between the two states, according to Deutsche Welle.
She said new sanctions had earlier been discussed by Foreign Minister Heiko Maas, and now "we have to wait until the investigation is over", DW reports.
Speaking at a video conference following the virtual meeting of EU leaders, Merkel criticized Russia for not taking sufficient steps to implement the 2015 Minsk agreement, aimed at ending the war in eastern Ukraine.
Read alsoEU further extends economic sanctions against Russia
Speaking of Russia sanctions in general, Merkel said Berlin "is oriented toward certain grounds, one of which is the Ukraine conflict".
Another possible pretext for imposing new sanctions she called Russian hackers' 2015 cyber-attack that targeted Bundestag, as well as computers in her own office, and offices of parliamentarians in the Bundestag.
Merkel said talks are underway with EU leaders in this regard.
As reported earlier, EU leaders have agreed to extend for another six months diplomatic and economic sanctions against Russia, initially imposed over the illegal annexation of Crimea and later expanded due to Russia's failure to fully implement Minsk agreements.