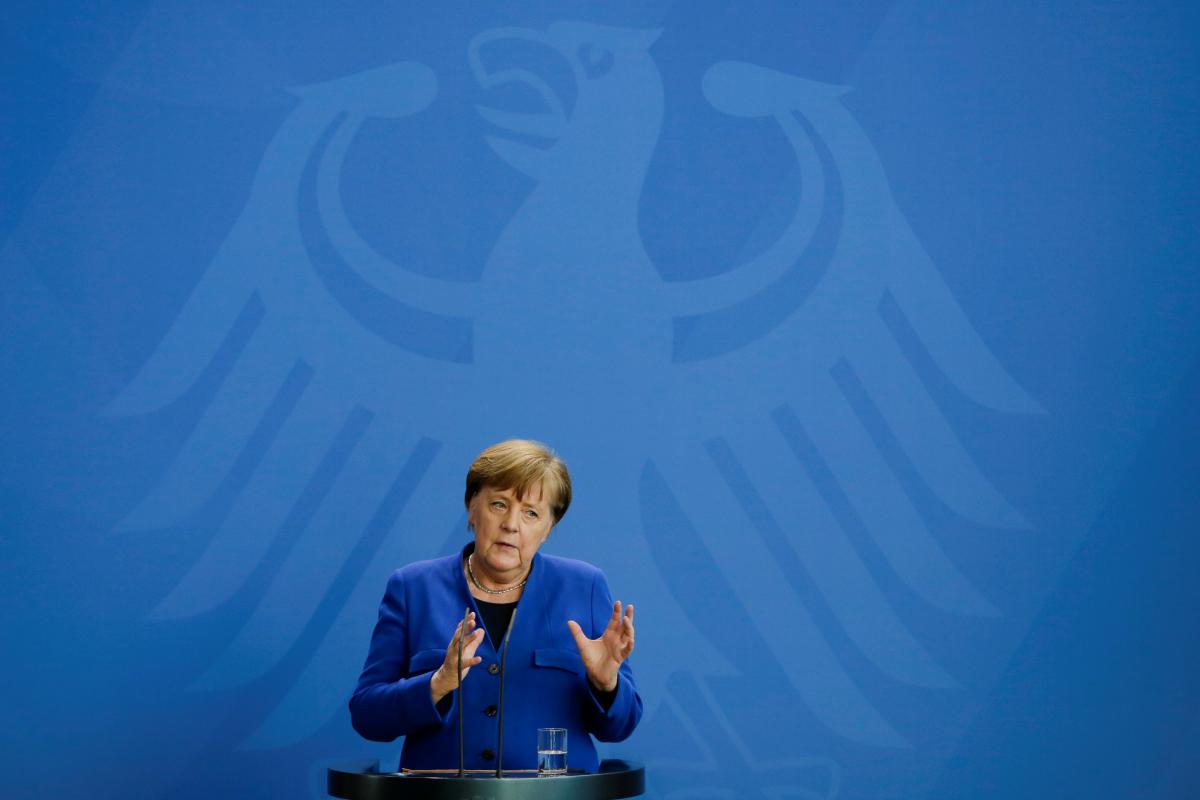 REUTERS
The EU sanction policy toward Russia must be preserved, German Chancellor Angela Merkel said, speaking at the event organized by the Konrad Adenauer Foundation.
At the same time, she added that new impulses must be provided to the dialogue between the European Union and Moscow, ZN.ua reports.
"Russia has repeatedly violated this canon of rules and values, Russia created a number of unresolved conflicts in our immediate neighborhood, annexed the Crimean peninsula in violation of international law. It supports puppet regimes in parts of eastern Ukraine and meddles in Western democracies using hybrid instruments," Merkel said.
Violations of the fundamental rules of international law must be named by their actual names, the German chancellor stressed.
Read alsoGermany ex-chancellor's insult of Ukrainian envoy "despicable" – deputy foreign minister
Therefore, the policy of sanctions will be maintained until progress is seen in settling the conflict in Ukraine's Donbas.
"If there is no progress in the Minsk process, we will need to keep the sanctions. On the other hand, the EU presidency gives us the opportunity to provide new impetus to our relations," said Merkel.
As UNIAN reported earlier, the U.S. is mulling new sanctions against Nord Stream-2, while the outgoing ambassador suggested that Germany should "stop feeding the beast".