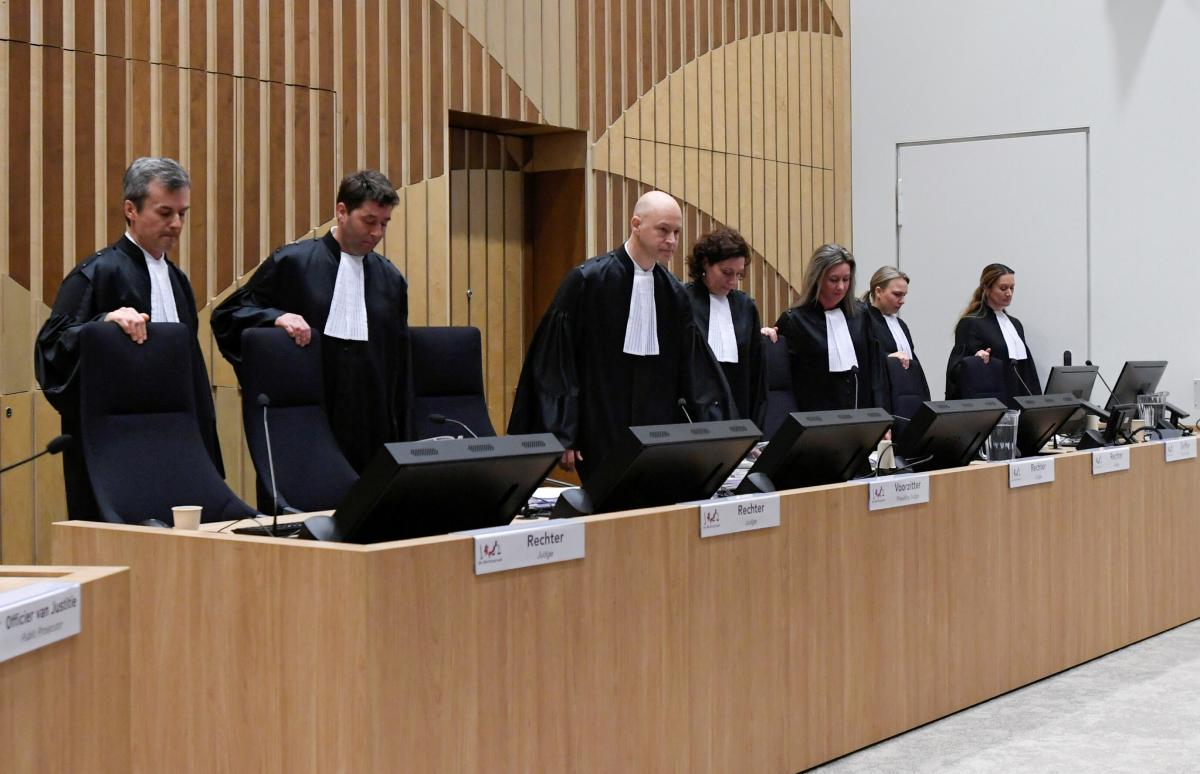 REUTERS
More than 300 relatives of victims who died when a Malaysia Airlines passenger plane was shot down in 2014 will seek unspecified damages from four suspects being tried in the Netherlands, lawyers representing family members said on Monday.
The suspects – three Russians and a Ukrainian – are being tried for murder and shooting down the passenger plane over eastern Ukraine, killing all 298 people onboard, as reported by Reuters.
The four men remain at large and only one has legal representation in the trial, which is being conducted at a courtroom near Amsterdam.
Read alsoU.S. calls on Russia to help bring those responsible for MH17 downing to account (Video)So far, 316 relatives of those who died said they plan to seek damages and 76 intend to exercise a right to speak during the trial, said Peter Langstraat, who represents 450 family members.
The claims have not been filed yet because the lawyers have asked the court to first rule whether Dutch or Ukrainian law should be applied when requesting damages.
Any court decision to award damages would hinge on a guilty verdict for the suspects, in a trial expected to last more than a year.
Background
Malaysia Airlines' MH17 Boeing 777 heading from Amsterdam for Kuala Lumpur was shot down on July 17, 2014, over Russia-occupied territory in Donetsk region. All 298 people on board who were citizens of 10 countries were killed in the crash. The majority of the victims, 196, were citizens of the Netherlands. The Dutch Safety Board October 13, 2015, issued a report on the causes of the accident. It was revealed that the plane had been shot down by a Buk anti-aircraft missile system.
The Joint Investigation Team (JIT) in its report published on September 28, 2016, confirmed that the plane had been downed by a Russian-made Buk brought to Ukraine from Russia.
On June 19, 2019, JIT investigators accused four Russia-controlled military intelligence officers of involvement in a missile attack that shot down MH17. The first four suspects in the MH17 case are Russian terrorist Igor Girkin (AKA "Strelkov"), who in the summer of 2014 was the so-called "Minister of Defense of the Donetsk People's Republic" ("DPR"); Russian General Sergei Dubinsky (nom de guerre "Khmuryi"), who led the "DPR intelligence;" Oleg Pulatov (nom de guerre "Gyurza"), who in 2014 headed of "the 2nd division of the GRU of the DPR;" as well as Leonid Kharchenko (nom de guerre "Krot"), who was a leader of the "reconnaissance battalion" of Russia-led forces.
The MH17 trial process began on March 9, 2020.