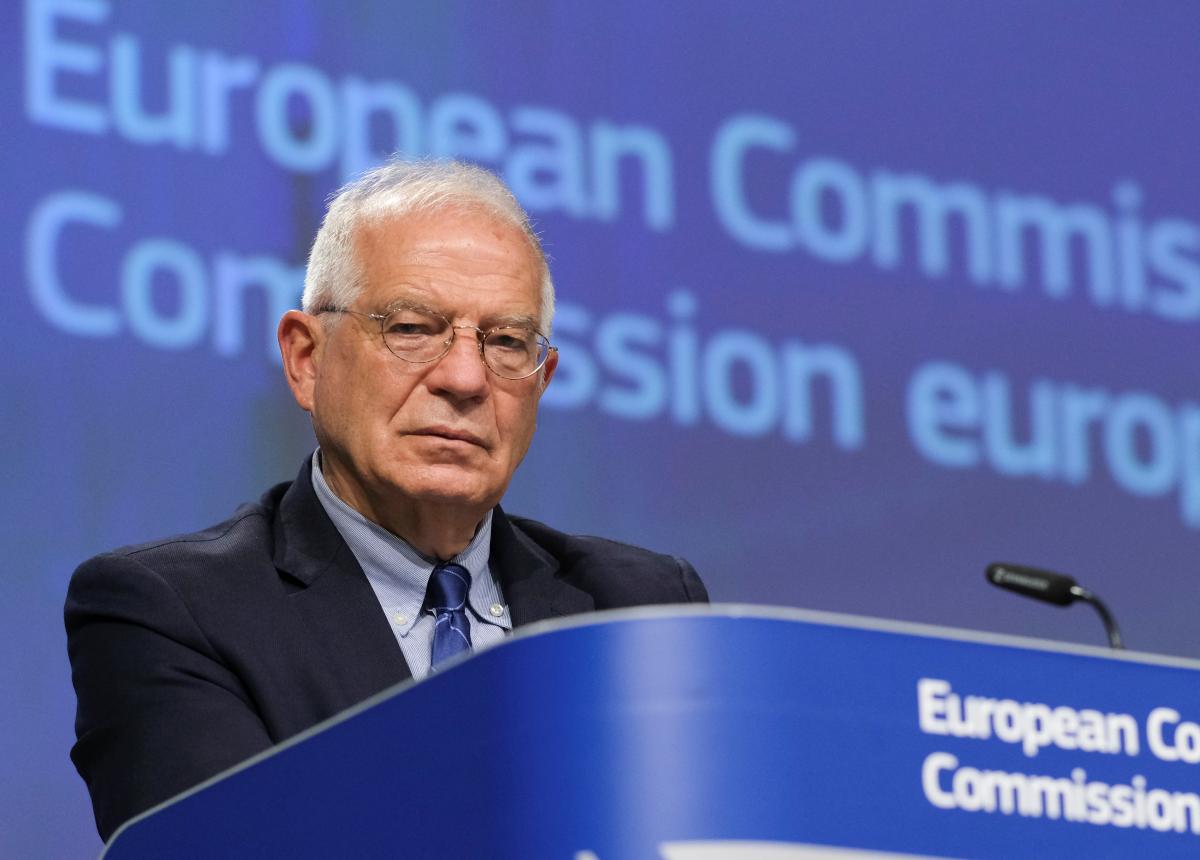 REUTERS
European Union's top diplomat Josep Borrell has voiced "extreme concern" over the breach of the latest ceasefire agreement in the breakaway Nagorno-Karabakh region.
Meanwhile, Armenia and Azerbaijan have traded accusations of violating the deal, according to Deutsche Welle.
"We note with extreme concern the reports of continued military activities, including against civilian targets, as well as civilian casualties," Borrell said in a statement.
He added that the bloc's 27 member states should "engage in substantive negotiations without delay" under the auspices of the so-called Minsk Group, a decades-long process led by France, Russia, and the United States to find a lasting solution to the conflict.
Borrell's remarks followed accusations by both warring sides that the temporary cease-fire, which came into effect on Saturday, had been repeatedly breached.
Reports of continued fighting prompted a phone call between German Chancellor Angela Merkel and her Armenian counterpart on Sunday evening, her press office said, without giving further details.
Read alsoAzerbaijan claims 19 civilians killed, 55 injured as a result of artillery shelling by Armenian armyArmenia's armed forces wrote on Facebook that Azerbaijan had attacked settlements in the region on Sunday, while Armenia was sticking to the agreement.
Azerbaijan accused Yerevan of shelling villages and towns, killing nine civilians and injuring dozens more, including a paramedic who was severely injured while searching for casualties.
Nagorno-Karabakh conflict: Background
On the morning of Sunday, September 27, fighting resumed between Armenia and Azerbaijan in the disputed Nagorno-Karabakh region. Both countries blamed each other for shelling as a result of which they suffered casualties.
Armenia and the unrecognized Nagorno-Karabakh Republic declared martial law and general mobilization.
Azerbaijan, in turn, introduced martial law on September 28. Partial mobilization was announced in that country.
Ukrainian Foreign Minister Dmytro Kuleba has said Ukraine consistently supports the territorial integrity of Azerbaijan.
The UN Security Council has called on Armenia and Azerbaijan to immediately stop fighting.
Nagorno-Karabakh war: History
The conflict between Azerbaijan and Armenia over the Nagorno-Karabakh region began in 1988, when the predominantly Armenian-populated Nagorno-Karabakh Autonomous Oblast announced its withdrawal from the Azerbaijan Soviet Socialist Republic.
In 1991-1994, the bloodshed conflict continued in the region, which ended with the signing of a ceasefire protocol. Nagorno-Karabakh proclaimed itself an independent "republic." Azerbaijan did not recognize this, considering the territory to have been occupied by Armenia.