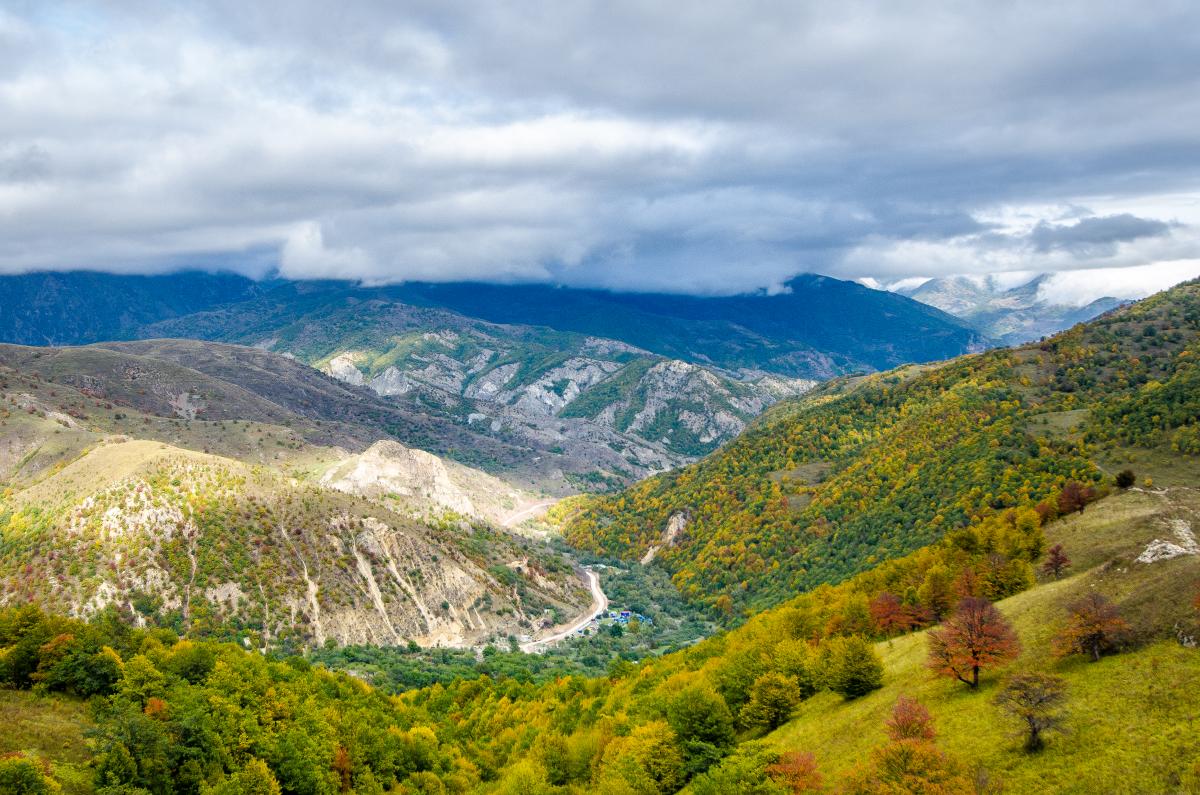 Ukrainian Foreign Minister Dmytro Kuleba says Ukraine consistently supports the territorial integrity of Azerbaijan.
"One of the cornerstones of Ukrainian foreign policy is support for the territorial integrity of states. We have consistently supported the territorial integrity of Azerbaijan, just as Azerbaijan supported our territorial integrity within internationally recognized borders. And this principle remains absolutely unchanged for us," Kuleba said at an online briefing, an UNIAN correspondent reports.
Read alsoUN Security Council calls on Armenia, Azerbaijan to stop fightingAccording to Kuleba, the main thing in the Caucasus now is not to stir up the already very high emotions.
"It is necessary now to work to reduce the degree of emotions and stop the bloodshed," he added.
According to the foreign minister, in connection with the resumption of hostilities, he has instructed the embassies of Ukraine in Azerbaijan and Armenia to provide maximum assistance to Ukrainian citizens in those countries: to ensure the round-the-clock operation of hotlines, the embassies must establish contact with citizens in areas located in proximity to the zone of hostilities and promptly respond to any issue or emergency situations that compatriots may find themselves in.
Escalation in Nagorno-Karabakh: Recent developments
On the morning of Sunday, September 27, Armenia and Azerbaijan resumed fighting in the disputed Nagorno-Karabakh region. Both countries blamed each other for shelling as a result of which they suffered casualties.
Armenia and the unrecognized Nagorno-Karabakh Republic declared martial law and general mobilization.
Azerbaijan, in turn, introduced martial law on September 28. Partial mobilization was announced in that country.
Azerbaijan said that during a successful offensive they gained control of several villages of Nagorno-Karabakh, but Armenia denies the information.
Both sides claim that they inflicted huge losses on the enemy, numbering hundreds of killed soldiers and dozens of destroyed units of military equipment.
The UN Security Council has called on Armenia and Azerbaijan to immediately stop fighting.
Nagorno-Karabakh war: History
The conflict between Azerbaijan and Armenia over the Nagorno-Karabakh region began in 1988, when the predominantly Armenian-populated Nagorno-Karabakh Autonomous Oblast announced its withdrawal from the Azerbaijan Soviet Socialist Republic.
In 1991-1994, the bloodshed conflict continued in the region, which ended with the signing of a ceasefire protocol. Nagorno-Karabakh proclaimed itself an independent "republic." Azerbaijan did not recognize this, considering the territory to have been occupied by Armenia.