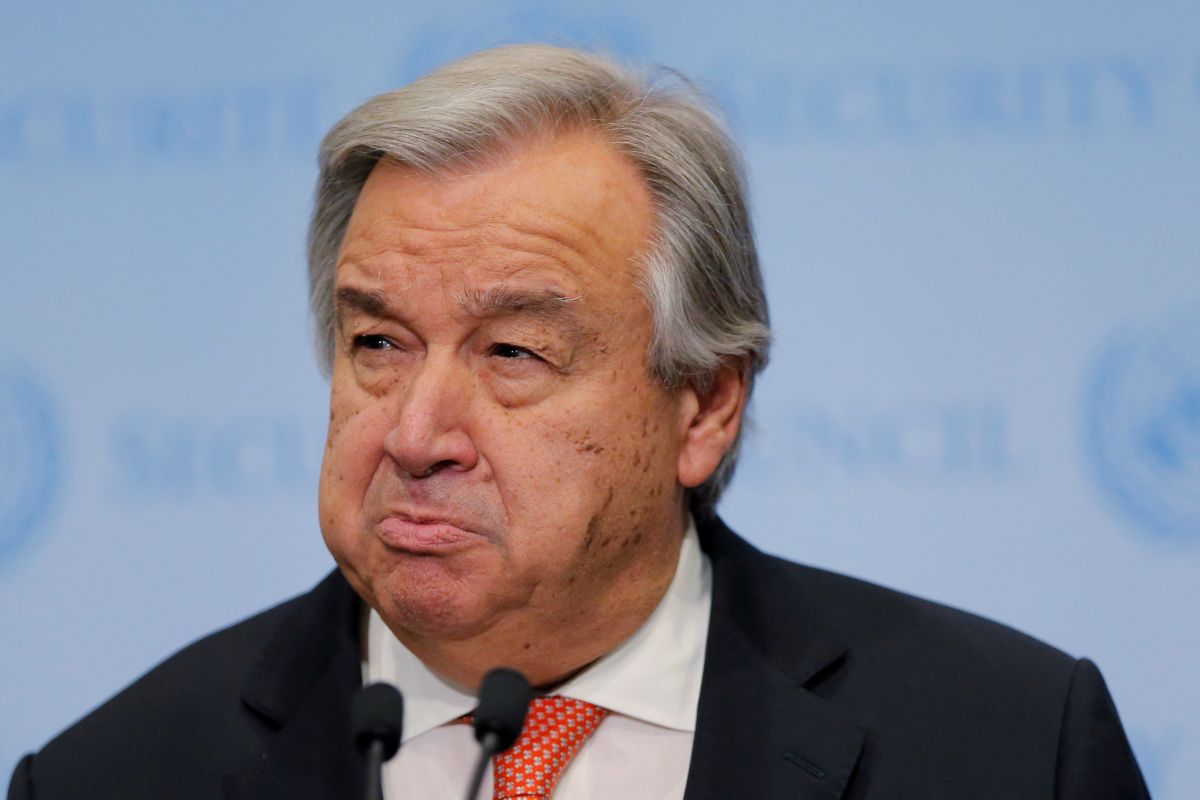 Guterres calls on the sides to return to peace talks  / REUTERS
UN Secretary-General António Guterres has called on Armenia and Azerbaijan to stop hostilities in the disputed Nagorno-Karabakh region.
"The Secretary-General strongly calls on the sides to immediately stop fighting, de-escalate tensions and return to meaningful negotiations without delay," Stephane Dujarric, the spokesman for the UN Secretary-General, said in a statement on the Nagorno-Karabakh conflict on September 27.
Read alsoArmenia's Defense Ministry accuses Turkey of meddling in war over Nagorno-Karabakh
Guterres will be speaking to both the President of Azerbaijan and the Prime Minister of Armenia, the spokesman said.
"The Secretary-General is extremely concerned over the fresh resumption of hostilities along the line of contact in the Nagorno-Karabakh conflict zone. He condemns the use of force and regrets the loss of life and the toll on the civilian population," the statement said.
What is more, the Secretary-General reiterates his full support for the important role of the OSCE Minsk Group Co-Chairs and urges the sides to work closely with them for an urgent resumption of dialogue without preconditions.
War in Nagorno-Karabakh: Past developments
The conflict between Azerbaijan and Armenia over Nagorno-Karabakh region began in 1988, when the predominantly Armenian-populated Nagorno-Karabakh Autonomous Oblast announced its withdrawal from the Azerbaijan Soviet Socialist Republic.
In 1991-1994, the bloodshed conflict continued in the region, which ended with the signing of a ceasefire protocol. Nagorno-Karabakh proclaimed itself an independent "republic." Azerbaijan did not recognize this, considering the territory to have been occupied by Armenia.
From time to time, clashes still erupt along the line of contact.
On September 27, fighting resumed in the Nagorno-Karabakh region. Both countries blamed each other for the outbreak of the hostilities.
Armenia, Azerbaijan and Nagorno-Karabakh have declared martial law. Mobilization has been announced in Armenia and Nagorno-Karabakh.
The Azerbaijani authorities announced deaths during an attack on Nagorno-Karabakh mounted from Armenia.
Armenia, in turn, reported that the armed forces of Azerbaijan had lost about 200 servicemen.