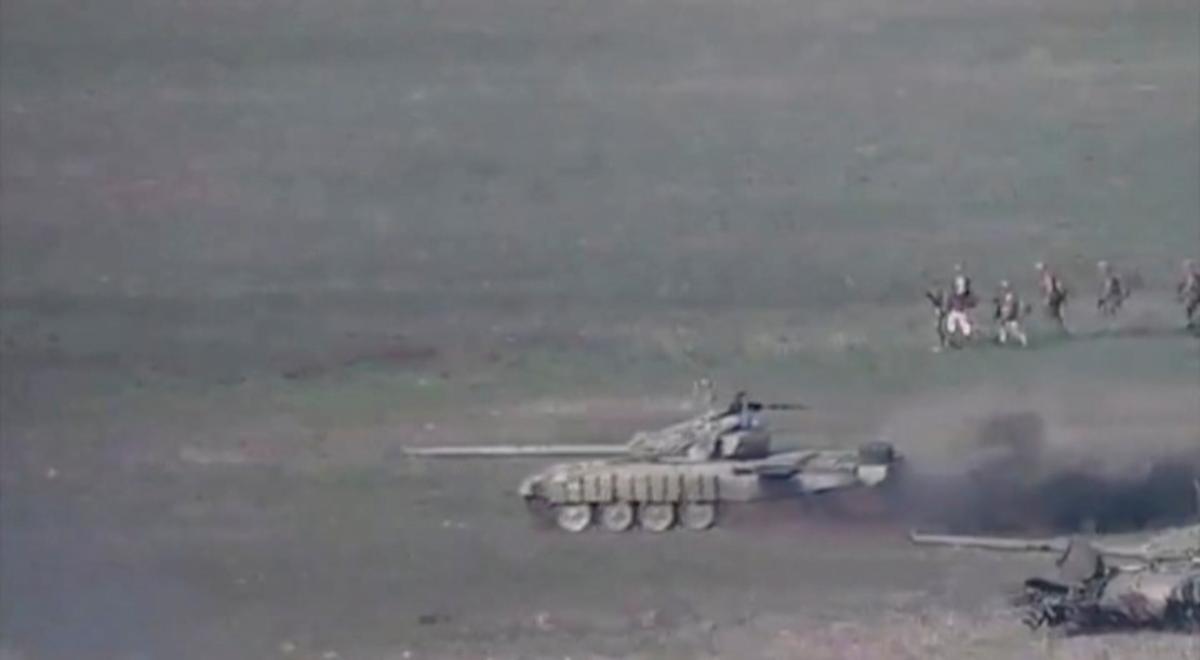 REUTERS
The UN Security Council has called on Armenia and Azerbaijan to immediately stop fighting.
This was announced by Permanent Representative of Niger to the United Nations and President of the Security Council for the month of September Abdou Abarry after a closed-door discussion that took place on Tuesday, September 29.
Read alsoAzerbaijan and Armenia reject peace talks on Nagorno-Karabakh
"Security Council members voiced support for the call by the Secretary General on the sides to immediately stop fighting, de-escalate tensions and return to meaningful negotiations without delay," he said.
Abdou Abarry also said that a meeting might be held with the participation of representatives of the parties to the conflict.
According to him, if necessary, there will be communication with the ambassadors of Armenia and Azerbaijan so that they "could come to an understanding."
Only 15 member countries of the UN Security Council take part in closed-door meetings of the UN Security Council.
Escalation in Nagorno-Karabakh: Recent developments
On the morning of Sunday, September 27, Armenia and Azerbaijan resumed fighting in the disputed Nagorno-Karabakh region. Both countries blamed each other for shelling as a result of which they suffered casualties.
Armenia and the unrecognized Nagorno-Karabakh Republic declared martial law and general mobilization.
Azerbaijan, in turn, introduced martial law on September 28. Partial mobilization was announced in that country.
Azerbaijan said that during a successful offensive they took control of several villages of Nagorno-Karabakh, but Armenia denies the information.
Both sides claim that they inflicted huge losses on the enemy, numbering hundreds of killed soldiers and dozens of destroyed units of military equipment.
Nagorno-Karabakh war: Past developments
The conflict between Azerbaijan and Armenia over the Nagorno-Karabakh region began in 1988, when the predominantly Armenian-populated Nagorno-Karabakh Autonomous Oblast announced its withdrawal from the Azerbaijan Soviet Socialist Republic.
In 1991-1994, the bloodshed conflict continued in the region, which ended with the signing of a ceasefire protocol. Nagorno-Karabakh proclaimed itself an independent "republic." Azerbaijan did not recognize this, considering the territory to have been occupied by Armenia.