REUTERS
Alexei Navalny, the Russian opposition leader who is recovering from being poisoned, has spoken to a German prosecutor about the attempt on his life and says he plans to return to Russia as soon as he has recovered, a senior German security official said on Monday.
"He's not planning to go into exile in Germany," the official said, according to The New York Times.
"He wants to go home to Russia and he wants to continue his mission."
"He's fully aware of his condition, he's fully aware of what happened and he's fully aware of where he is," said the official, speaking on condition of anonymity to talk candidly about the case.
In his conversation with the German prosecutor, he refused to cooperate with a Russian request to jointly investigate the case with Germany, the security official said.
Also, Navalny posted his first photo on Instagram since the poisoning.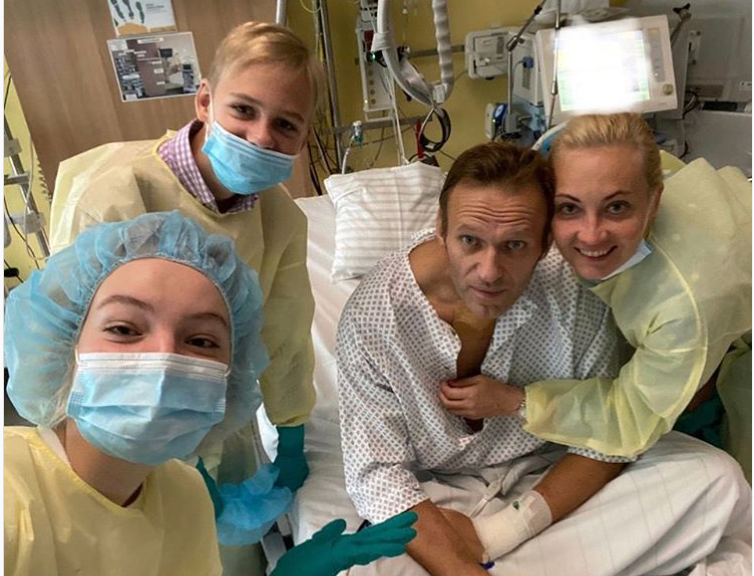 instagram.com/navalny
"Hello, this is Navalny. Miss you. I still can hardly do anything, but yesterday I was able to breathe on my own all day. All by my own. No external help, not even a simplest valve in my throat. Loved it. An amazing process, underrated by many. Recommend," he wrote.
Read alsoNovichok for Navalny: From Putin with loveNavalny poisoning: background
Russian opposition's Alexei Navalny felt sick on board the plane he was flying from the city of Tomsk to Moscow on August 20. His rapidly deteriorating condition forced the captain to perform an emergency landing in Omsk.
Navalny's press secretary assumed the politician's tea had been laced with poison.
Navalny was evacuated from Omsk to Germany on an ambulance aircraft for further medical treatment on Saturday, August 22.
Experts with the Bundeswehr laboratory found in Navalny's body traces of poison from the Novichok group. In this regard, Berlin called on Moscow to explain the circumstances of the poisoning of the Russian opposition figure.
On September 10, it was reported Navalny had made further progress in his recovery and was able to speak again.
On September 14, French and Swedish laboratories independently confirmed Navalny had been poisoned with a chemical nerve agent of the Novichok group.