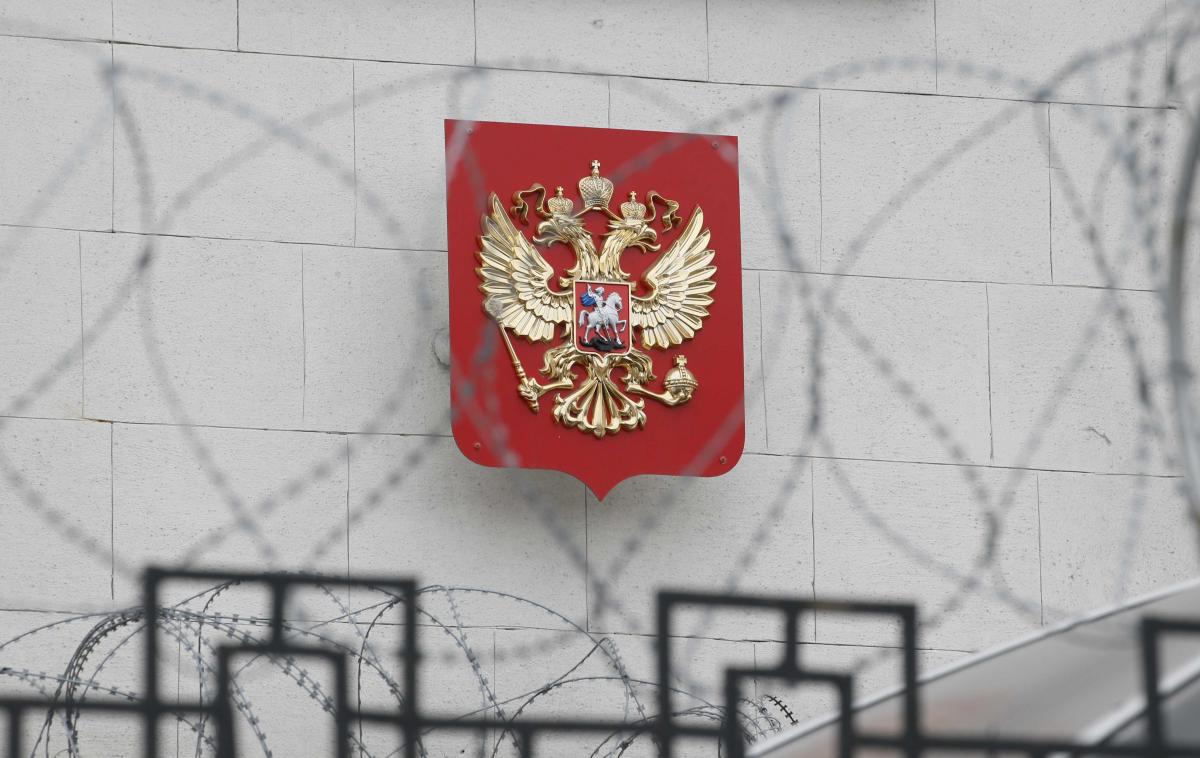 REUTERS
The administration of U.S. President Joe Biden is preparing additional sanctions against Russia over the poisoning of opposition leader Alexei Navalny.
This was announced by U.S. National Security Advisor Jake Sullivan at a press briefing on March 12, 2021, according to Voice of America's Ukrainian service.
Read alsoU.S. hits Russia with sanctions over Navalny poisoning
"If you look at Russia and China, he [Joe Biden] has both taken a firm line with respect to Russia, including working with the Europeans to impose costs already for the poisoning of Aleksey Navalny and preparing additional responses to other malign actions that Russia has conducted," he said.
Previous developments
On March 2, the United States and the European Union simultaneously announced sanctions against Russia over the poisoning of Alexei Navalny.
On March 2, the EU's Navalny-related sanctions came into force against Director of the Investigative Committee of the Russian Federation Alexander Bastrykin, Director of the Federal Penitentiary Service Alexander Kalashnikov, Director of the Federal Service of the National Guard of the Russian Federation Viktor Zolotov, and Prosecutor General Igor Krasnov.
On March 2, the United States, in turn, imposed sanctions on eight officials and three Russian institutions in connection with the poisoning and imprisonment of Navalny. The sanctions were imposed against Bastrykin, Kalashnikov and Krasnov, as well as Director of Russia's Federal Security Service (FSB) Alexander Bortnikov, Chief of the Presidential Domestic Policy Directorate Andrei Yarin, First Deputy Chief of Staff of the Presidential Executive Office in the Russian Federation Sergei Kiriyenko, Deputy Defense Ministers Pavel Popov and Aleksey Krivoruchko.
The decision provides for the blocking of all property and property-related interests of the said persons at the disposal of American citizens. U.S. citizens are barred from conducting any transactions with the Russian officials under sanctions. Foreigners who facilitate large transactions on behalf of the sanctioned persons also run the risk of being sanctioned.
In addition, the United States introduced restrictive measures against three legal entities: the 27th Central Research Institute of the Ministry of Defense of the Russian Federation (the 27th Scientific Center), the 33rd Scientific Research and Testing Institute of the Ministry of Defense of the Russian Federation, and the State Scientific Research Institute of Organic Chemistry and Technology.