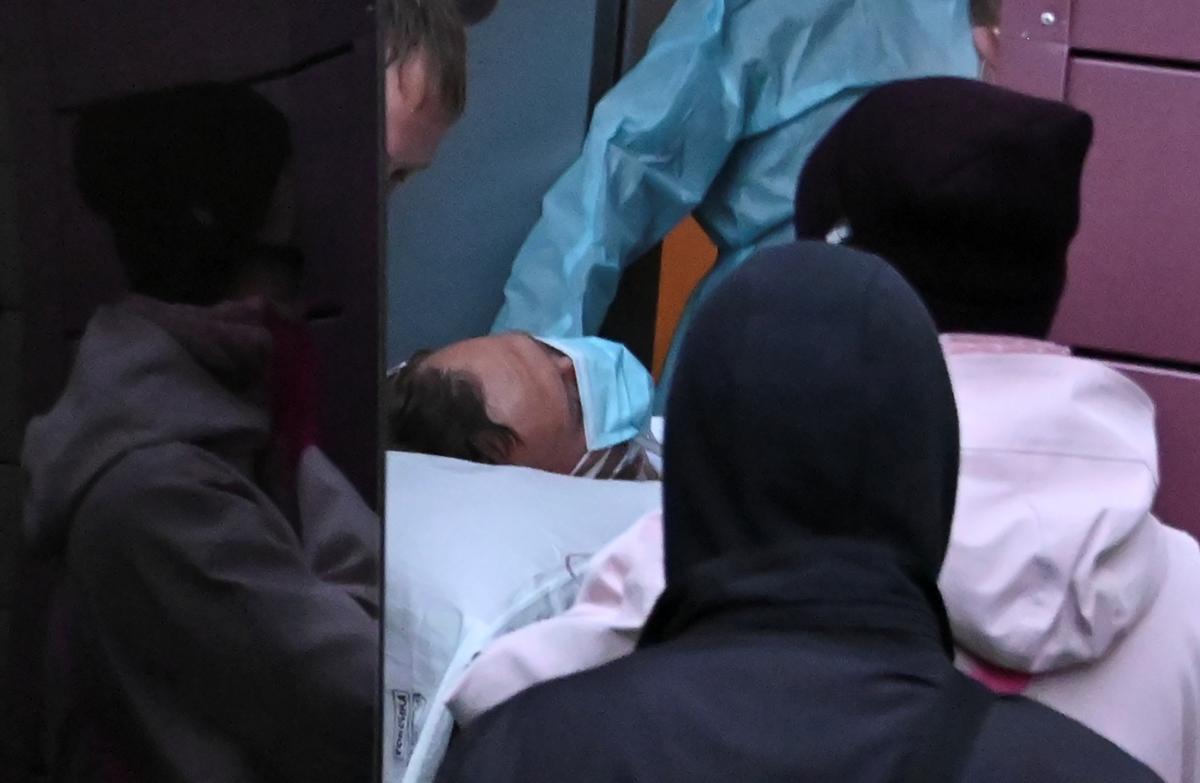 REUTERS
The Permanent Representatives of France, Germany, Great Britain, Belgium, and Estonia to the UN have called in a letter on Russia to urgently disclose the circumstances of the poisoning of Russian opposition leader Alexei Navalny with a poisonous substance from the Novichok group.
The letter whose copy is available to Russia's news agency Interfax is addressed to Permanent Representative of Niger to the United Nations and President of the Security Council for the month of September Abdou Abarry and UN Secretary-General António Guterres.
Read alsoNavalny team says Novichok traces found on water bottle in hotel room – media
"As such, we consider that the use of a chemical nerve agent from the Novichok group in the abhorrent poisoning of Mr Alexei Navalny constitutes a threat to international peace and security," they said in the letter.
"We call on the Russian Federation to disclose, urgently, fully and in a transparent manner, the circumstances of this attack and to inform the Security Council in this regard."
Speaking at a press conference on Thursday, October 1, which was dedicated to the beginning of Russia's presidency of the Security Council, Permanent Representative of the Russian Federation to the United Nations Vassily Nebenzia advised Germany and other countries "cooperate with the Russian authorities" instead of "drafting letters in a hurry before the end of Niger's presidency of the Security Council."
Navalny poisoning: Background
Russian opposition's Alexei Navalny felt sick on board the plane he was flying from the city of Tomsk to Moscow on August 20. His rapidly deteriorating condition forced the captain to perform an emergency landing in Omsk.
Navalny's press secretary assumed the politician's tea had been laced with poison.
Navalny was evacuated from Omsk to Germany on an ambulance aircraft for further medical treatment on Saturday, August 22.
Experts with the Bundeswehr laboratory found in Navalny's body traces of poison from the Novichok group. In this regard, Berlin called on Moscow to explain the circumstances of the poisoning of the Russian opposition figure.
On September 10, it was reported Navalny had made further progress in his recovery and was able to speak again.
On September 14, French and Swedish laboratories independently confirmed Navalny had been poisoned with a chemical nerve agent of the Novichok group.
On September 15, the politician's press secretary Kira Yarmysh said Navalny plans to return to Russia after his treatment in the German hospital is completed.