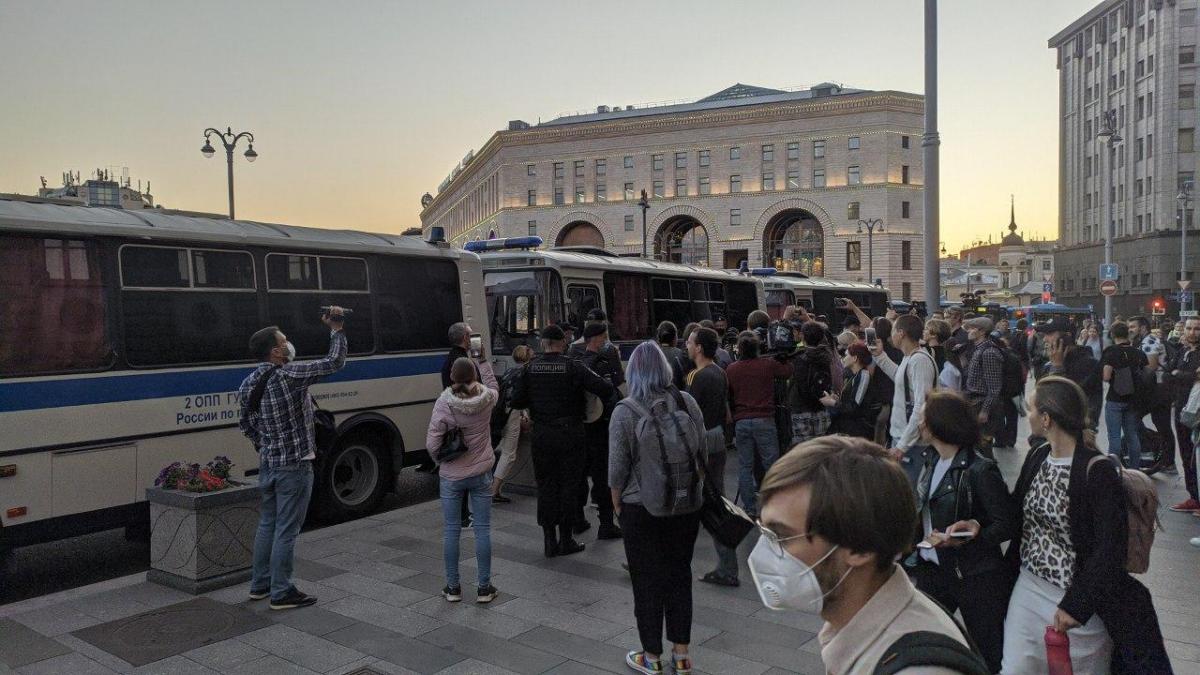 There were more riot police officers than protesters / Photo from @Avtoaklive
A rally was held outside the FSB building in Moscow in support of opposition leader Alexei Navalny, who was hospitalized in Omsk on August 20 presumably after poisoning.
This was reported by the Telegram channel Avtozak LIVE.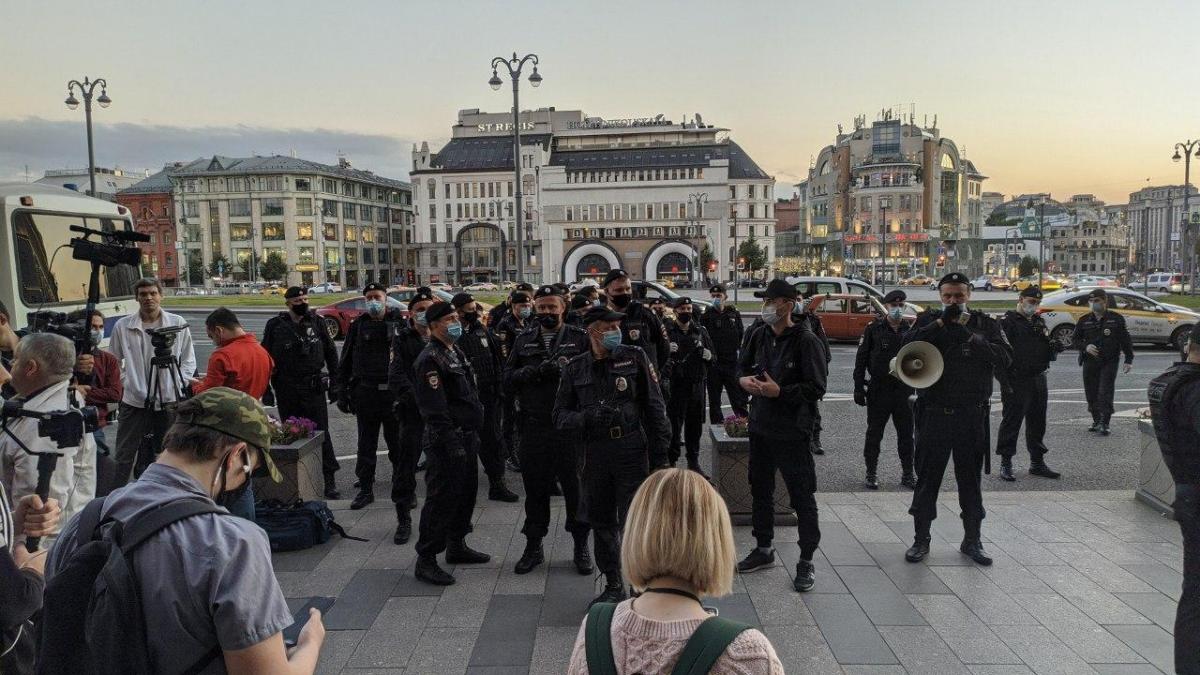 Photo from @avtozaklive
Several dozen people came out to the FSB building on Thursday evening, there were media representatives among them
Police detained those who raised posters or shouted slogans in support of the opposition leader. At least six such cases were reported.
Similar events were held in other cities, namely Novosibirsk, Perm, Saint Petersburg, Murmansk, according to a Russian-based news agency.
Read alsoCCTV video shows who gives coma-causing tea to Navalny (Video)
In particular, in Murmansk they detained Violetta Grudina, coordinator of Navalny's local headquarters, as she had come out with a poster which said that the opposition leader had been poisoned.
Poisoning of Navalny: Known facts
On the morning of August 20, Navalny was hospitalized with signs of poisoning. Navalny started feeling ill when returning to Moscow from Tomsk in Siberia by plane. He was carried off the plane on a stretcher after it made an emergency landing at Omsk.
A spokesperson for Navalny assumes that he was poisoned with something mixed into his tea.
The media reported that Navalny could have been poisoned with sodium oxybutyrate, a central nervous system depressant that causes hallucinations, anxiety, confusion, and pathological thinking.
After poisoning, Navalny is in a coma, being on a ventilator.
Russia's law enforcement agencies are not yet considering a theory that Navalny was deliberately poisoned.
According to media reports, Navalny may be collecting materials for a probe into members of Vladimir Putin's party.