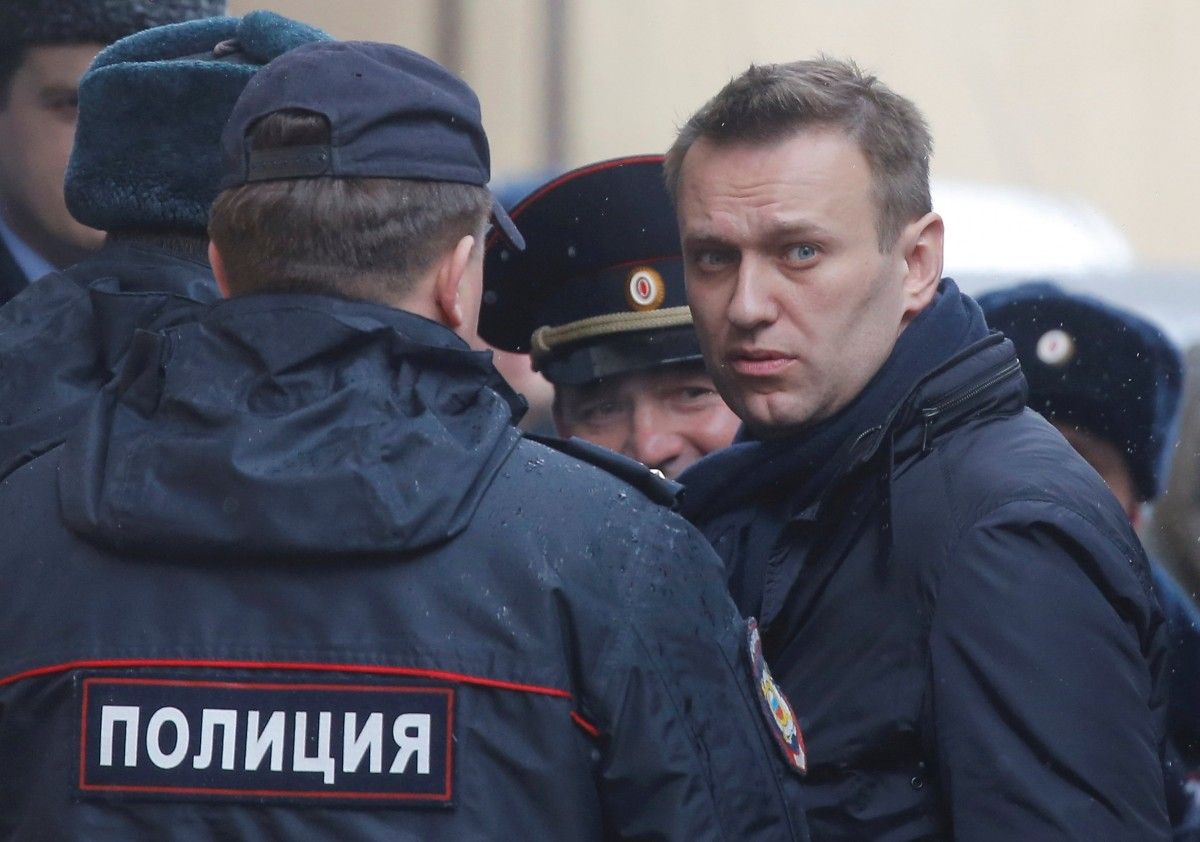 REUTERS
Russian opposition leader Alexei Navalny was hospitalized with signs of poisoning.
That's per his press secretary Kira Yarmysh, who took to Twitter to break the news.
Navalny felt sick on the plane he was flying from the city of Tomsk.
His rapidly deteriorating condition forced the captain to do an emergency landing in Omsk.
"We assume that Alexei was poisoned with something poured into his tea. It was the only thing he drank this morning. Doctors say the toxin absorbed faster through hot liquid. Now Alexei is unconscious," the spokesperson wrote.
Read alsoDiplomat from Russian mission to WTO oversaw secret hit squad – mediaLater, Kira Yarmysh added that Navalny had been admitted to a local intensive care unit.
Previous poisoning suspicion
In July 2019, Navalny detained after a rally for admitting independent candidates to the elections to the Moscow City Duma, and the very next day he was hospitalized with signs of poisoning. Then the doctors diagnosed an "acute allergic reaction." Navalny said the skin on his face, neck and ears was "burning and itching". At the same time, Navalny's doctor complained that the cause of skin irritation had not been ultimately identified.
Who is Navalny and what is his stance on Ukraine
Alexey Navalny is a vocal critic of Russian President Vladimir Putin. He has produced multiple probes into local corruption in Russian regions.
Navalny positions himself as a Russian nationalist. In 2012, he advocated a geopolitical union of Russia, Ukraine, and Belarus under Moscow's leadership.
In June 2017, Navalny admitted that the Russian military were fighting in Donbas, and promised to withdraw troops once he becomes president.
In 2014, Navalny and his brother were convicted for embezzlement and further legalization of funds. In the U.S., the court verdict was branded as aimed at suppressing and punishing political activism, while the EU assessed it as politically driven.