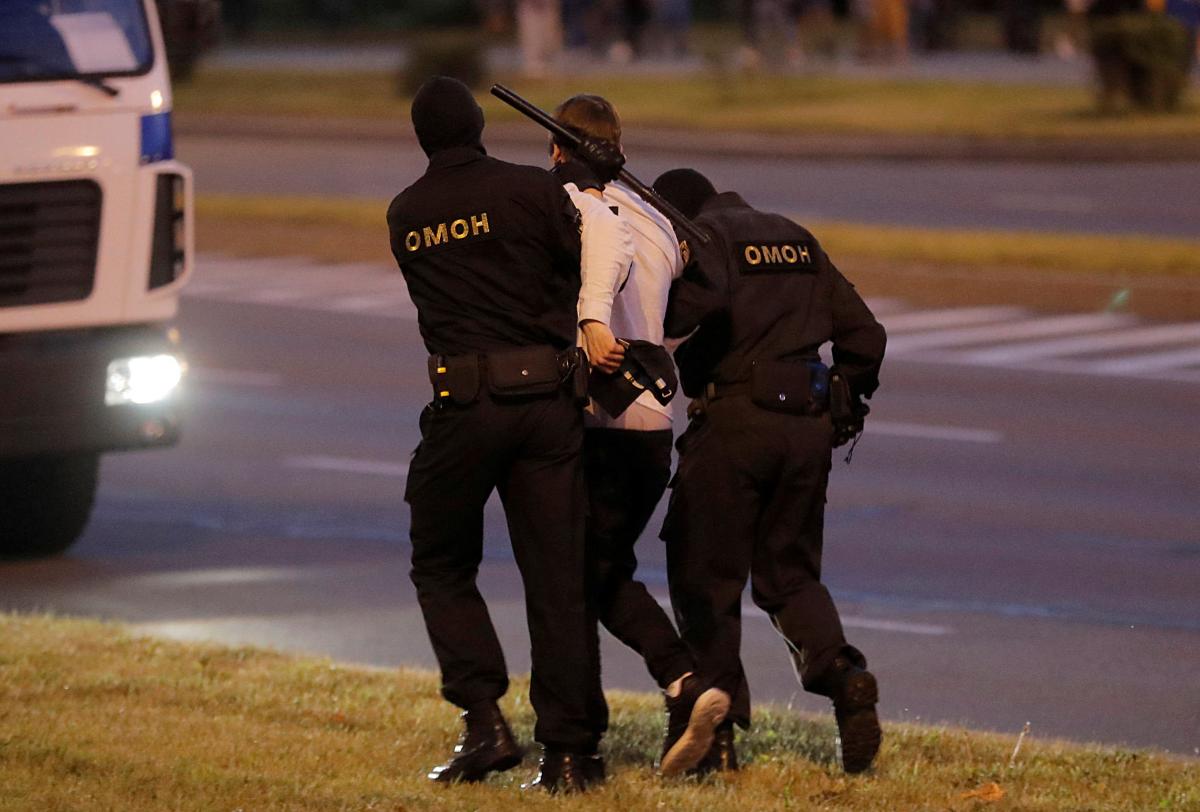 Dozens of people are missing in Belarus / REUTERS
Some 76 people are listed as missing after a bloody crackdown on protests and mass arrests of protesters in Belarus.
This was reported by the TUT.by news portal, which has launched an online service to help find people who have disappeared after participating in rallies across Belarus.
Read alsoPresident of European Council: Leadership of Belarus must reflect Belarusians' will
Information available on certain missing people includes the number of days they were imprisoned for but the place where they have been serving the sentence remains unknown, it said.
The situation with some of the missing is worse: neither relatives nor civil volunteers know anything about them. Their names are not on the lists of convicts or those who are kept in detention centers.
There are also cases of when people went missing on the streets under unusual conditions. For example, the director of a museum from Grodno region disappeared after work.
Meanwhile, Belarus' Ministry of Internal Affairs reported that 122 people were in local police's temporary detention facilities as of Monday, August 17.
Recent developments in Belarus in brief
On August 9, presidential elections were held in Belarus.
The country's Central Election Commission announced the final election results. In particular, 80.1% of voters supported incumbent President Alexander Lukashenko, 10.1% voted for Svetlana Tikhanovskaya, 1.67% for Anna Kanopatskaya, 1.2% for Andrey Dmitriev, and 1.14% for Sergei Cherechnya. Some 4.59% voted against all candidates.
Thousands of residents of Belarus who disagreed with the results of the presidential elections in that country took to the streets to join protest rallies, which was followed by clashes with riot police.
Belarus' Ministry of Internal Affairs said about 7,000 protesters had been detained in different cities since August 9. On the evening of August 13, the authorities started to release detainees.
Lukashenko has repeatedly warned against meddling in Belarus' domestic affairs. He had phone calls with his Russian counterpart Vladimir Putin. As a result, the Kremlin assured it was ready to provide "assistance in solving the problems" in Belarus.
On August 14, the European Union announced it did not recognize the outcome of the presidential elections in Belarus and said work had begun to introduce sanctions over electoral fraud and violence against protesters.
Human rights activists reported five deaths during the dispersal of protests by Belarusian riot police.