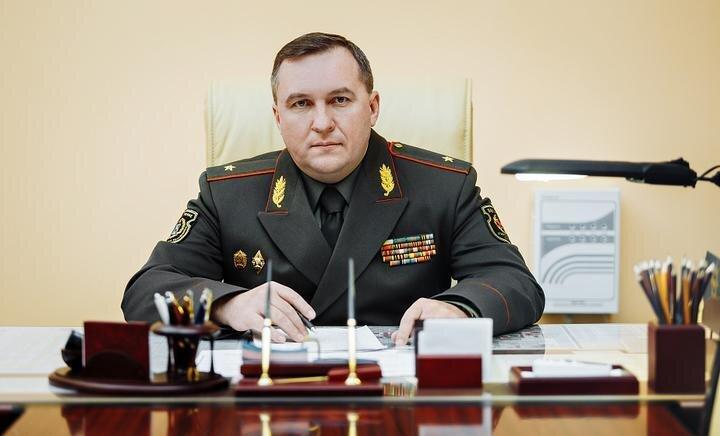 Minister Khrenin / Photo from Nasha Niva
Belarusian Defense Minister Viktor Khrenin says protests in Belarus could escalate into a civil war or a military conflict, therefore, if necessary, the army will shoot to kill.
"We may have a civil war; the price of human life is losing its value day by day. This is terrible. A military conflict may happen – it is already a reality today. Our task is to prevent it," Khrenin was quoted as saying at a meeting behind closed doors with military chiefs of the Defense Ministry, the General Staff and the Armed Forces, the Belarusian publication Nasha Niva reported on August 20.
Read alsoBelarus launches criminal probe into "seizure of power" by opposition
The minister also said that it would be impossible to destroy the state until the army is on the side of the government.
"You and we are the only hope. Our morale is high," he said.
"We must fight, if necessary, arms in hands. For the country, for ourselves, for our families," he said.
The official compared the army to a sentry who "is ready to shoot upwards to stop the violator and not shoot to kill" "But if the sentry follows all instructions or if he is in danger, he is obliged to shoot to kill," he said.
Belarus protests in brief
On August 9, presidential elections were held in Belarus. The country's Central Election Commission announced the final election results. In particular, 80.1% of voters supported incumbent President Alexander Lukashenko, 10.1% voted for Svetlana Tikhanovskaya, 1.67% for Anna Kanopatskaya, 1.2% for Andrey Dmitriev, and 1.14% for Sergei Cherechnya. Some 4.59% voted against all candidates.
Thousands of residents of Belarus took to the streets to protest what they believe is a rigged vote count. Riot police violently cracked down on protesters.
Belarus' Ministry of Internal Affairs said about 7,000 protesters had been detained in different cities since August 9. On the evening of August 13, the authorities started to release detainees.
According to human rights activists, at least five people were killed during clashes with riot police, seven more are in critical condition in intensive care units. The activists say about 200-300 people were detained as political prisoners.
On August 19, the European Union announced it did not recognize the outcome of the presidential elections in Belarus and said work had begun to introduce sanctions over electoral fraud and violence against protesters.