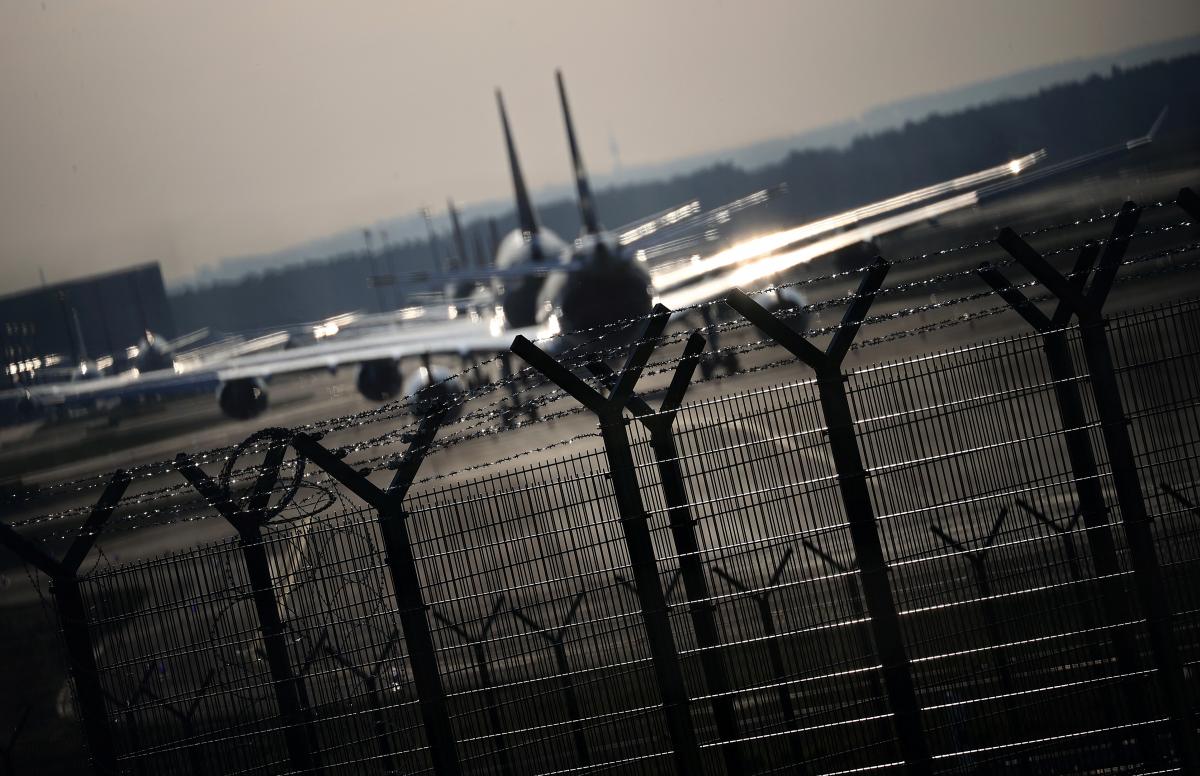 Illustration / REUTERS
A Tu-214PU aircraft belonging to Russia's FSB Federal Security Service has arrived in the city of Minsk, Belarus, amid ongoing protests across that country.
"A few minutes ago, a Tu-214PU (serial number 523, registration number RA-64523) belonging to the Russian FSB landed in Minsk. Presumably, this is a special communications plane, designed to fly in a circle around certain points during field visits of the Russian Federation's top officials," the Belarusian Telegram channel NEXTA Live said late on Tuesday.
The aircraft arrived from Moscow.
According to Novaya Gazeta, the aircraft, which belongs to Russia's Special Flight Squadron, may have been used by Russian FSB chief Alexander Bortnikov. In 2015, when Bortnikov took part in a summit on countering extremism in Washington, D.C., the same plane had reportedly arrived in the U.S. capital.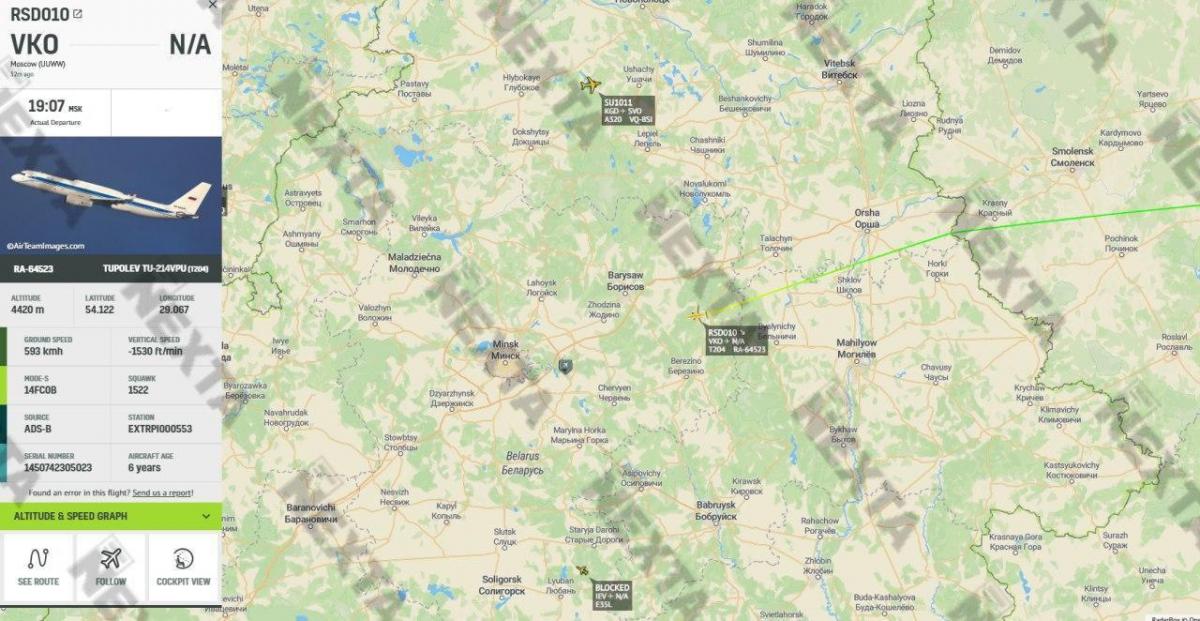 Screenshot from Radarbox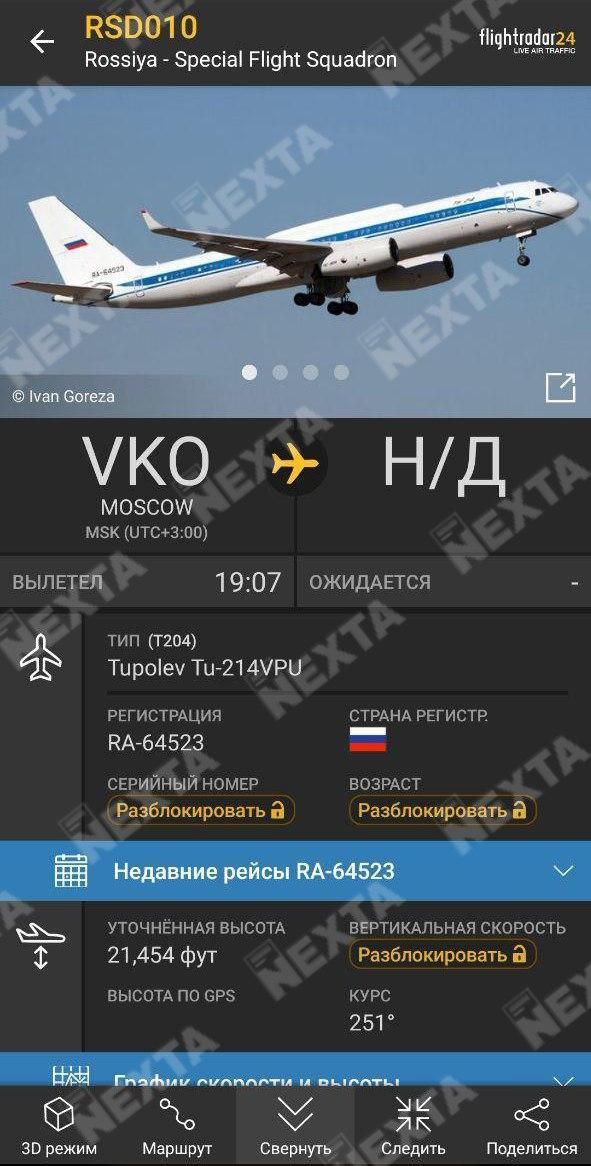 Screenshot from Flightradar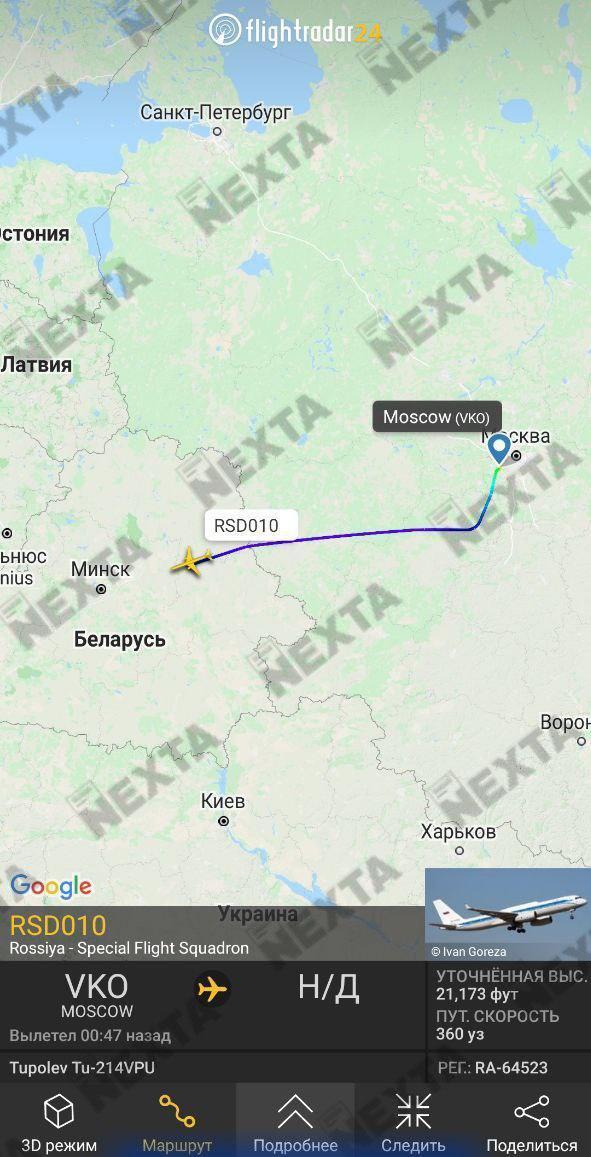 Screenshot from Flightradar
Belarus protests in brief
On August 9, presidential elections were held in Belarus.
The country's Central Election Commission announced the final election results. In particular, 80.1% of voters supported incumbent President Alexander Lukashenko, 10.1% voted for Svetlana Tikhanovskaya, 1.67% for Anna Kanopatskaya, 1.2% for Andrey Dmitriev, and 1.14% for Sergei Cherechnya. Some 4.59% voted against all candidates.
Thousands of residents of Belarus took to the streets to protest what they believe is a rigged vote count. Riot police violently cracked down on protesters.
Belarus' Ministry of Internal Affairs said about 7,000 protesters had been detained in different cities since August 9. On the evening of August 13, the authorities started to release detainees.
According to human rights activists, at least five people were killed during clashes with riot police, seven more are in critical condition in intensive care units. The activists say about 200-300 people were detained as political prisoners.
Lukashenko has repeatedly warned against meddling in Belarus' domestic affairs. He had phone calls with his Russian counterpart Vladimir Putin. As a result, the Kremlin assured it was ready to provide "assistance in solving the problems" in Belarus.
On August 14, the European Union announced it did not recognize the outcome of the presidential elections in Belarus and said work had begun to introduce sanctions over electoral fraud and violence against protesters.