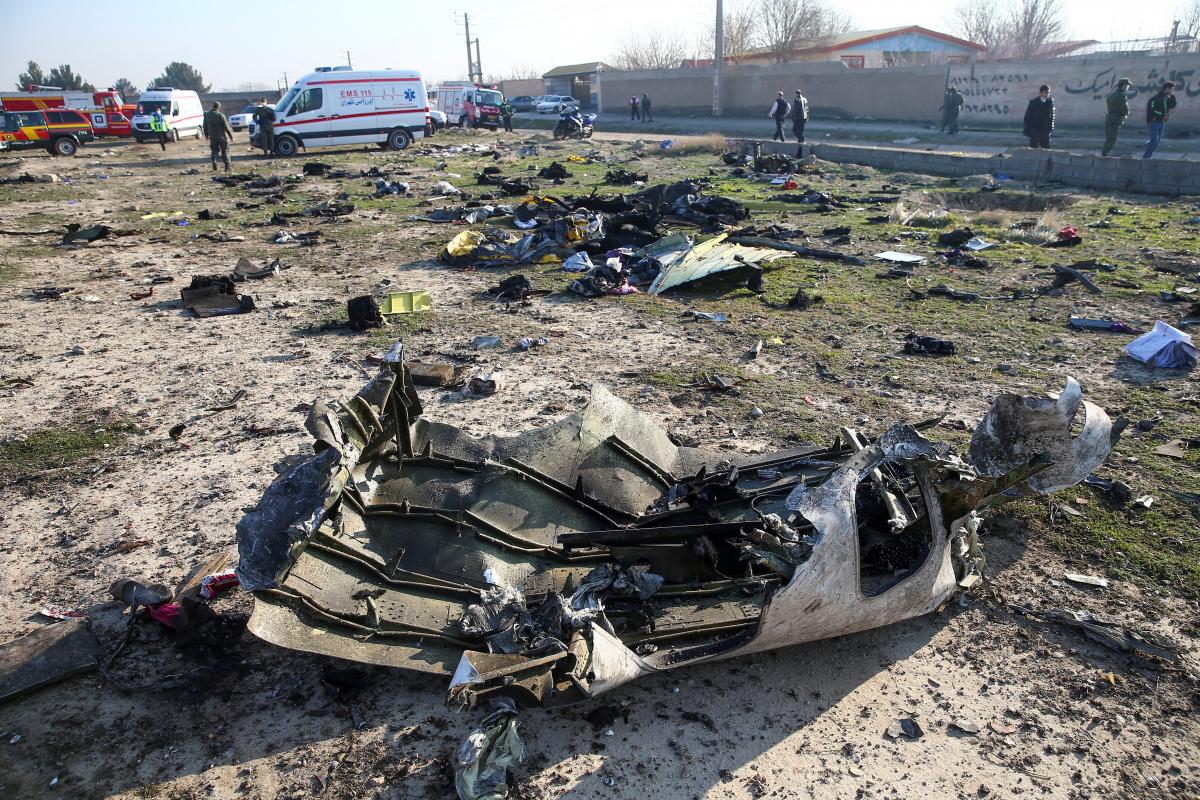 The site of the crash / REUTERS
An international team examining flight recorders of Ukraine International Airlines (UIA) Flight PS752 downed by Iran in January 2020 has completed preliminary analysis of the data in France.
"All data from the two flight recorders (CVR and FDR) were read and decoded. They were successfully decoded, despite external damage to the boxes," Ukrainian Deputy Foreign Minister Yevhen Enin said, according to the Hromadske Radio media outlet. "The technical investigation began immediately after the disaster, decoding is one of its stages."
Read alsoFlight recorders from UIA plane downed in Iran successfully decrypted – FM Kuleba
He also noted that it was impossible to predict how long the technical investigation would last. The completion of the analysis was also confirmed by France's BEA accident investigation bureau on its Twitter page. 
"Analysis on CVR and FRD data is finished after 4 days of coordinated technical work," it said.
Screenshot
As UNIAN reported, Iranian forces say they downed the Ukraine International Airlines (UIA) jet, a Boeing 737, on January 8 after mistaking it for a missile at a time of high tensions with the United States. All 176 people aboard Flight PS752 were killed.
It became known on July 18 that Iran had handed the black boxes of the UIA plane over to France.
The process was conducted with an Iranian investigator present and observed by Canadian, U.S., Swedish and British experts and representatives from the airline, Boeing Co, and engine maker Safran SA.
Experts from the National Bureau of Air Accidents Investigation of Ukraine will be working in France from July 20 to July 25.