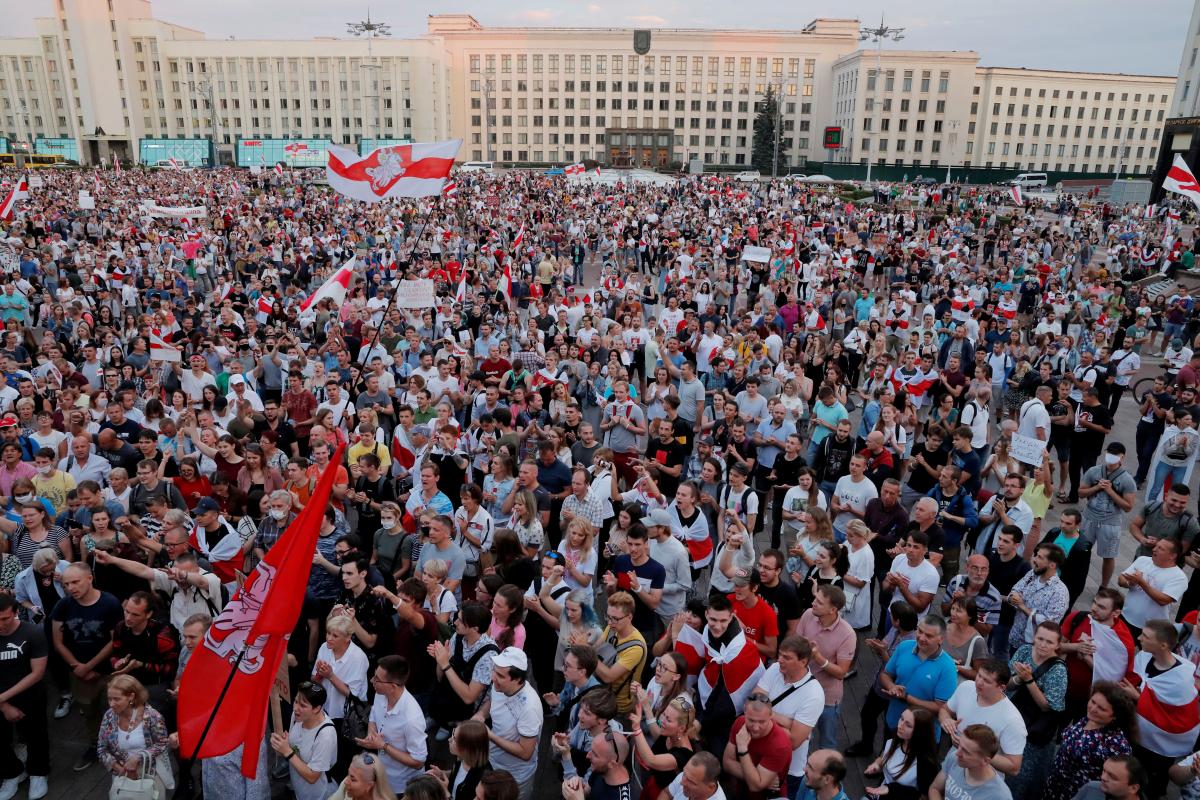 REUTERS
Russian President Vladimir Putin has said Russian law enforcement units could be used to suppress protests in Belarus.
"Alexander Grigoryevich [Lukashenko] asked me to form a backup law enforcement unit. And I have done so. However, we have also agreed it won't be used unless the situation gets out of control, unless 'extremist elements' hiding behind political slogans cross certain lines, unless they begin to torch houses, banks, trying to seize administrative buildings, etc.," he told the Rossiya-1 TV channel in an interview, according to an UNIAN correspondent in Russia.
Read alsoLukashenko says Poland wants to annex part of Belarus – mediaAccording to Putin, the Kremlin hopes all the existing problems in Belarus will be resolved peacefully.
The Russian president also claims the Belarus' law enforcement bodies "behave quite restrained, no matter what."
Russia "support" for Lukashenko
Russia became one of the first countries to congratulate Lukashenko on his alleged victory in the presidential elections in Belarus, whereas Poland, Lithuania, and Latvia made no such calls. Ukraine did not congratulate Lukashenko either.
Later, the EU recognized the elections in Belarus as rigged, and the ex-president himself persona non grata.
In parallel lines, the West is preparing a package of sanctions against those involved in the violence and murder of protesters in the early days of protests.
At the same time, eyewitnesses reported the movement of convoys of Russian Guard trucks toward the border of Belarus. Earlier, several aircraft of the Belarus air force flew to Russian military bases.