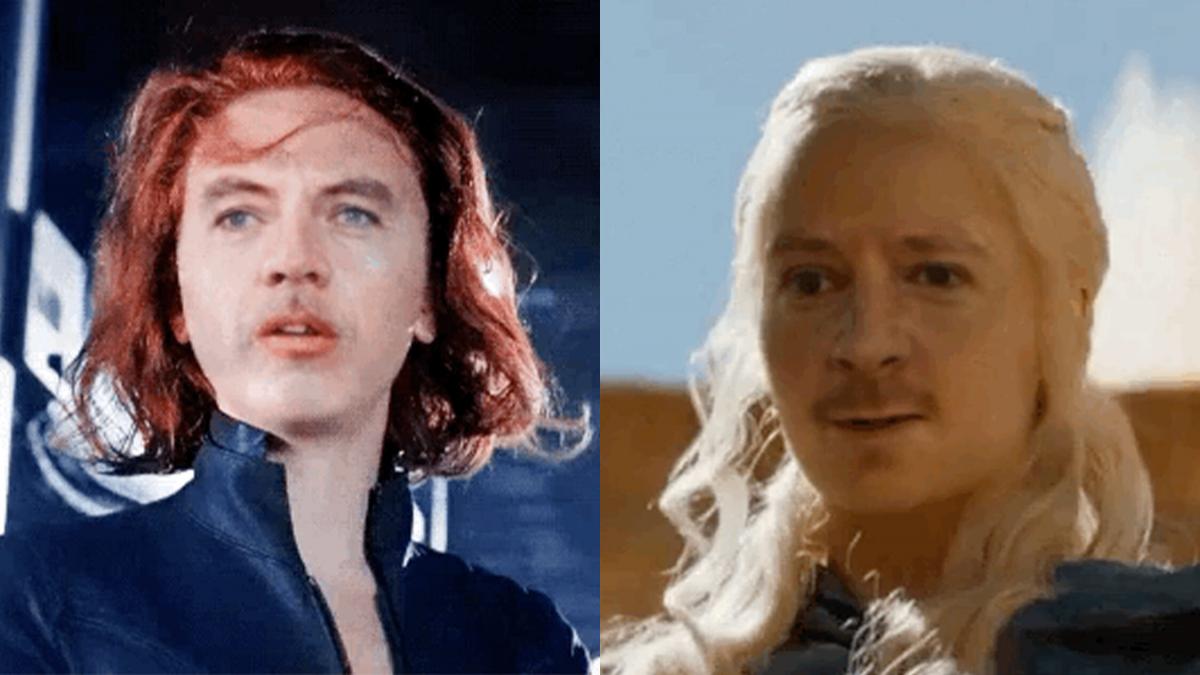 media.timeout.com
The hyper-realistic Reface App developed by a Ukrainian team, allowing users to swap their faces to celebrities and movie characters has topped the Entertainment section on U.S AppStore.
That's according to RefaceAI CPO Ivan Altsybieiev who broke the news on his Facebook page.
The Ukrainian developers' product has managed to outrun in popularity such giants as TikTok, Netflix, Hulu, and Disney.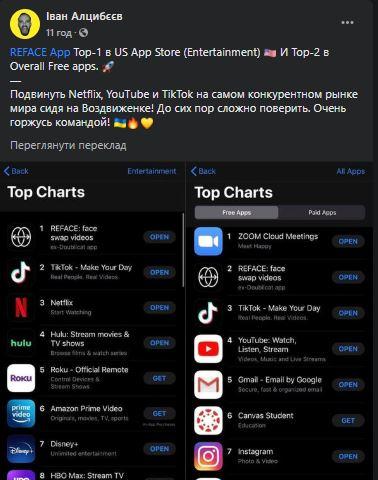 Snapshot
Also, the app was ranked second in the Overall Free Apps category on U.S. AppStore.
"Moving Netflix, YouTube, and TikTok on the world's most competitive market, while sitting here on Vozdvizhenka [a district in Kyiv]! It's still hard to believe. I'm very proud of our team!" wrote Altsybieiev.
To date, the application has been downloaded and installed over 27 million times.
What is Reface
Reface (previously Doublicat) is an app that uses artificial intelligence-powered deepfake technology to let users try on another face/form for size, according to TechCrunch.
Deepface technology has of course been around for a number of years, at this point, but the Reface team's focus is on making the tech accessible and easy to use — serving it up as a push-button smartphone app with no need for more powerful hardware and near instant transformation from a single selfie snap. 
The startup has Ukrainian founders but is incorporated in the U.S.
IT experts in Ukraine
Boasting of its own blooming and highly competitive market of IT services, Ukraine has announced the goal to attract some 5,000 IT professionals from abroad, facilitating employment and residence permits. The latest call was for IT companies from Belarus to move to Ukraine amid growing tensions.
IT companies have urged Ukraine's Rada to accelerate public services' shift toward cloud technologies