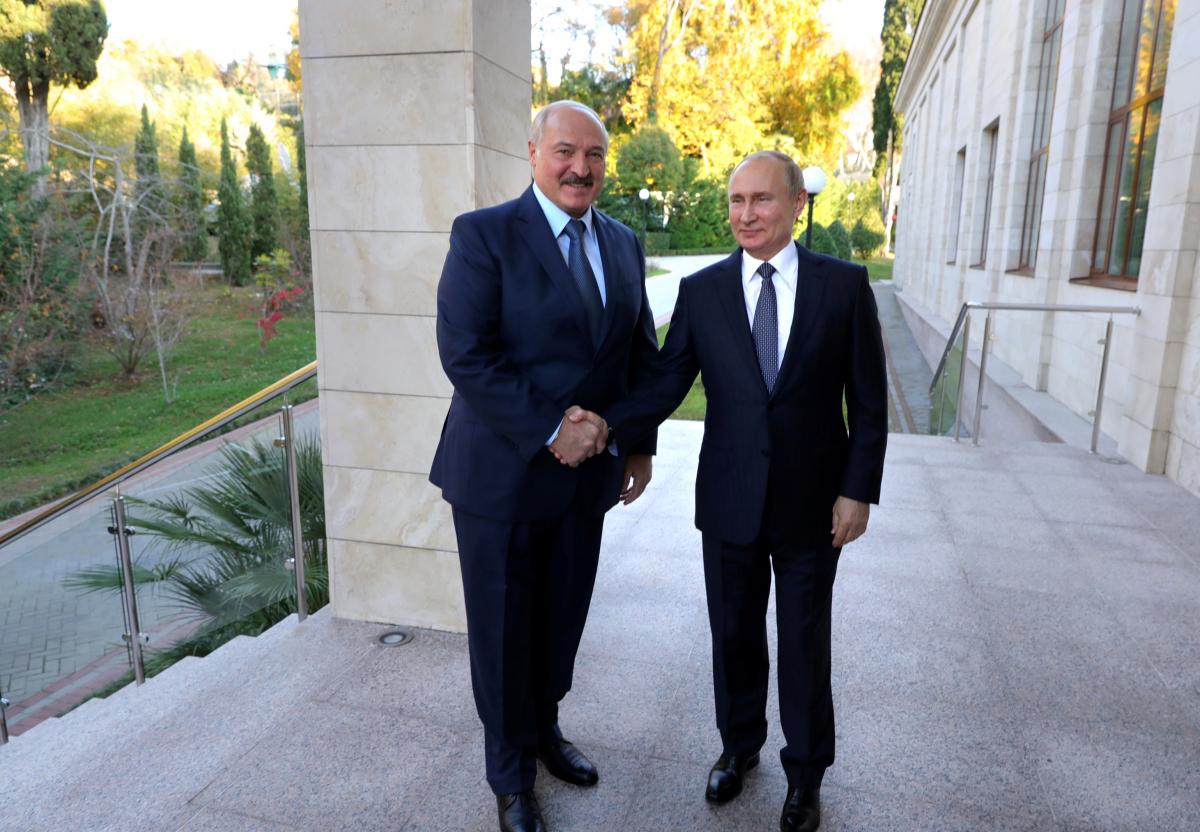 Lukashenko and Putin had a new phone call / REUTERS
Russia said on Sunday it had told Belarusian leader Alexander Lukashenko it was ready to offer military assistance if necessary as demonstrators gathered for what was expected to be one of the biggest protests against Lukashenko's re-election.
A least two protesters have been killed and thousands have been detained since last Sunday's vote, which opponents of Lukashenko, in power for 26 years, say was rigged to disguise the fact that he has lost public support, Reuters reported.
Read alsoLukashenko's deal with Putin: Russia to provide "comprehensive assistance" upon request
He denies losing, citing official results that gave him just over 80% of the vote.
The Kremlin said Russian President Vladimir Putin had told Lukashenko Russia was ready to assist Belarus in accordance with a collective military pact if necessary and said external pressure was being applied to the country, without saying where from.
There was tight security as Lukashenko's supporters gathered in central Minsk for the first time since the election to voice their support in the same place as the protest was due to be held later in the day.
Lukashenko and Putin spoke by phone on Saturday.
Ties between the two traditional allies had been under strain before the election, as Russia scaled back subsidies that propped up Lukashenko's government.
The state news agency Belta on Saturday cited remarks by Lukashenko that "at the first request, Russia will provide comprehensive assistance to ensure the security of Belarus in the event of external military threats."
A Kremlin statement made no mention of such assistance but said both sides expressed confidence that all problems in Belarus would be resolved soon.
Statements by both sides contained a pointed reference to a "union state" between the two countries.
The neighbours signed an agreement in 1999 that was supposed to create a unified state. That project was never properly implemented however, and more recently Lukashenko had rejected calls by Moscow for closer economic and political ties as an assault on his country's sovereignty.