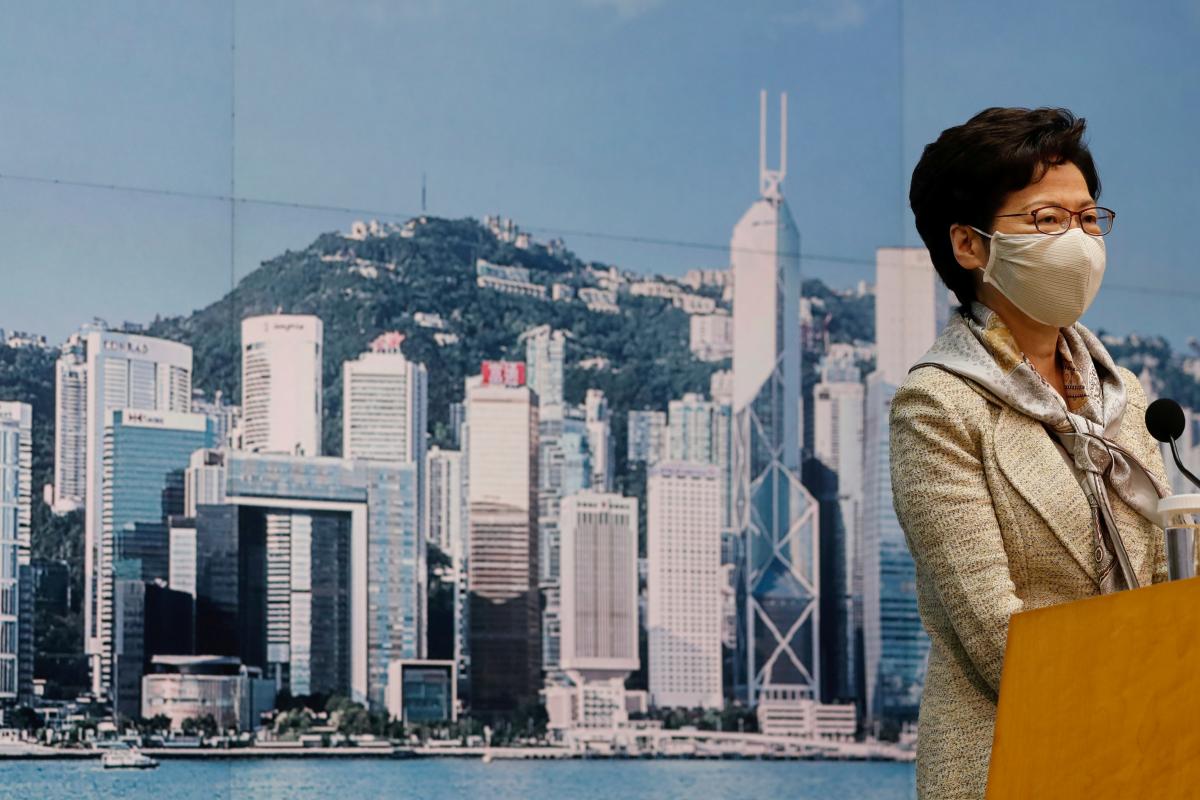 Carrie Lam / REUTERS
The United States on Friday imposed sanctions on Hong Kong Chief Executive Carrie Lam, the territory's current and former police chiefs and eight other top officials for what Washington says is their role in curtailing political freedoms in the territory.
The sanctions were imposed under an executive order President Donald Trump signed last month to punish China for its moves against dissent in Hong Kong and are the latest dramatic action by his administration against Beijing in the run-up to his November re-election bid, Reuters said.
Read alsoEU imposes sanctions on four Russians, GRU military intel unit over cyberattacks
As well as Lam, the sanctions target Hong Kong Police commissioner Chris Tang and his predecessor Stephen Lo; John Lee Ka-chiu, Hong Kong's secretary of security, and Teresa Cheng, the justice secretary.
Among six other officials targeted were Luo Huining, mainland China's top official in Hong Kong, and Xia Baolong, the director of the Hong Kong and Macau Affairs Office in Beijing.
The Treasury Department said Beijing's imposition of "draconian" national security legislation had undermined Hong Kong's autonomy and set "the groundwork for censorship of any individuals or outlets that are deemed unfriendly to China.""Carrie Lam is the chief executive directly responsible for implementing Beijing's policies of suppression of freedom and democratic processes," it said.
In a separate statement, U.S. Secretary of State Mike Pompeo said the moves "send a clear message that the Hong Kong authorities' actions are unacceptable" and in contravention of China's "one country, two systems" commitments.
"We will not stand by while the people of Hong Kong suffer brutal oppression at the hands of the Chinese Communist Party or its enablers," he added in a tweet.
The sanctions freeze any U.S. assets of the officials and generally bar Americans from doing business with them.