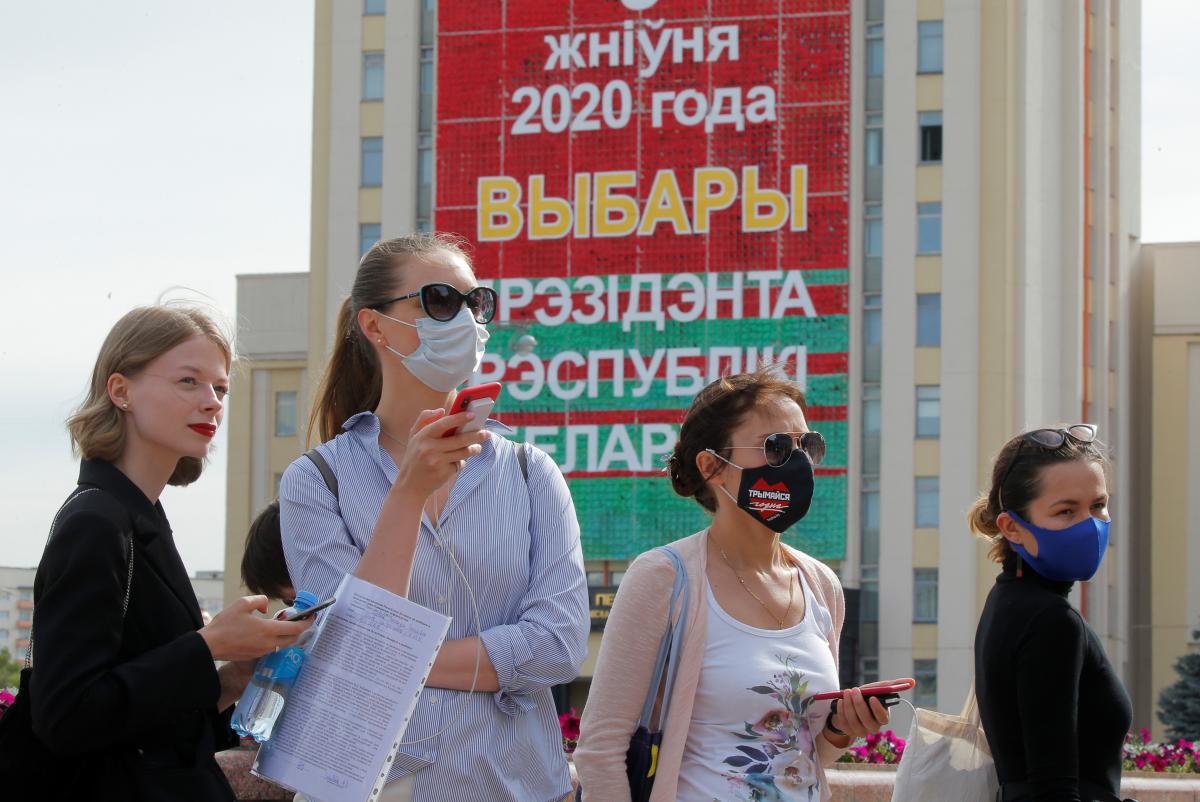 REUTERS
The Central Election Commission in Belarus has declared the country's August 9 presidential election as valid, announcing shortly after noon local time that 54 percent of eligible voters had cast ballots in a race where incumbent Alexander Lukashenko is seeking a sixth term.
The election commission had announced just before polling stations opened on August 9 that about 40 percent of the 6.8 million eligible voters had cast ballots during early voting that started on August 4, Radio Free Europe / Radio Liberty (RFE/RL) reported.
Read alsoBelarus promises to cooperate with Ukraine on suspected Russian mercenaries – media
RFE/RL's Belarus Service reports there have been long lines of voters outside of polling stations, with people wearing white bracelets to show solidarity with opposition candidate Svyatlana Tsikhanouskaya (Tikhanovskaya) – who had told her supporters to wear the bracelets as a symbol of "honesty and purity."
Several voters told RFE/RL that they had never taken part in an election in the country before but had turned out to cast a ballot on August 9 because they want and expect changes.
The election follows a campaign marked by the arrest of more than 1,000 opposition supporters, the barring of several potential challengers, claims of a Russian plot to sow instability, and the rise of an unheralded candidate who analysts say poses the greatest challenge to the 65-year-old authoritarian leader since his rise to power in 1994.
Four challengers are on the ballot, but attention has focused on Tsikhanouskaya, who was a last-minute replacement after husband, Syarhey Tsikhanouski, a popular vlogger who urged Belarusians to squash the "cockroach" Lukashenko with their slippers, was barred from running following his controversial arrest in late May.
Polls opened at 8 a.m. local time, and close 12 hours later at 8 p.m. local time. First preliminary results are due early August 10.