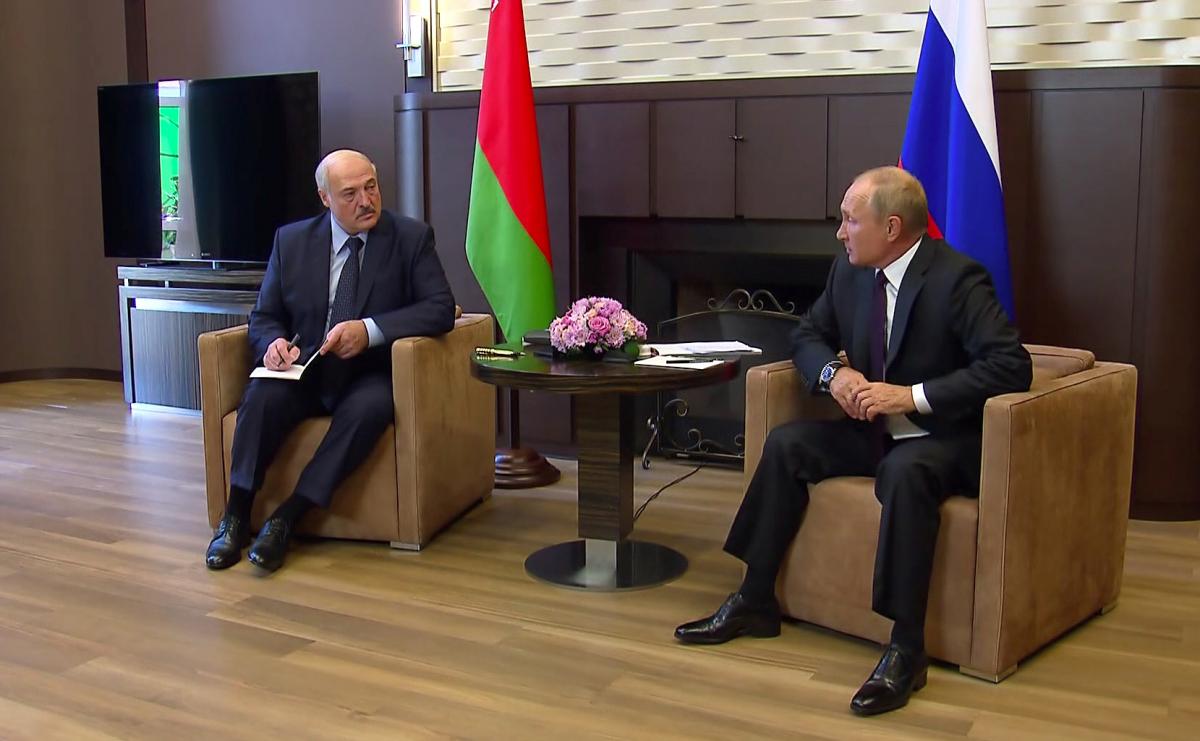 Lukashenko meets with Putin in Sochi / REUTERS
Talks between President of the Russian Federation Vladimir Putin and his Belarusian counterpart Alexander Lukashenko in Sochi lasted for over four hours.
This was reported by the Belarus news agency BelTA.
Read alsoLukashenko loses legitimacy in democratic society – Polish FM
"The heads of state discussed a wide range of issues in bilateral relations, the situation in the region, a joint response to emerging challenges," it reported.
In their statements at the beginning of the talks, the two leaders reaffirmed the strategic allied nature of relations between Belarus and Russia, their focus on enhancing trade and economic cooperation, adherence to previous agreements, including cooperation in the defense sphere.
They also talked about the post-election period in Belarus and the situation both inside the country and abroad in that context.
Meeting in Sochi
On September 14, President of Belarus Alexander Lukashenko flew to Sochi, where he was scheduled to meet with Russian President Vladimir Putin.
These were tete-a-tete talks, their agenda included "issues of joint response to emerging challenges."
Amity amid protests in Belarus
After large-scale protests in Belarus began in August, Lukashenko said Putin had promised comprehensive assistance to ensuring the country's security.
On August 27, Putin suggested using Russian security forces to suppress the protests in Belarus.
On September 8, Lukashenko announced his readiness to continue integration with Russia, noting that in the event of Belarus' break-up, Russia would be next.