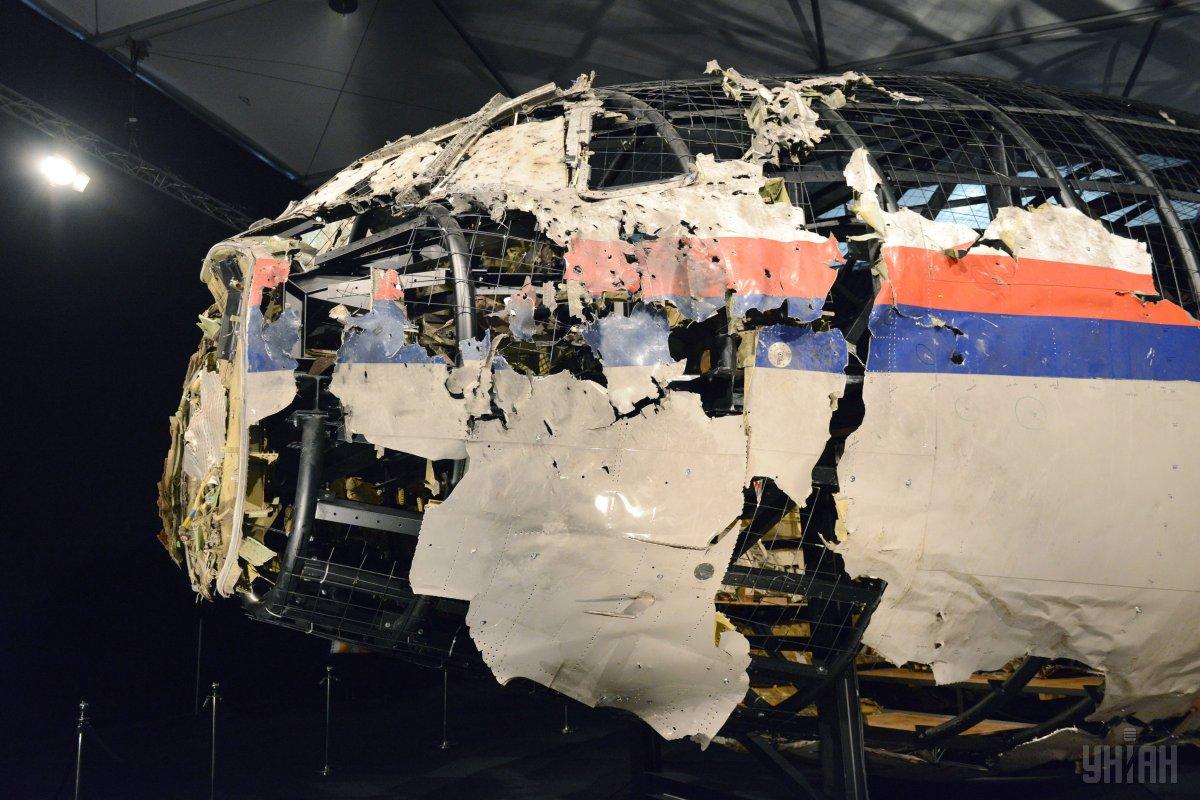 Photo from UNIAN
The Hague District Court on June 8 will resume hearings of the MH17 downing case. In May 2018, the Netherlands and Australia accused Russia of being involved in the crash, while in June 2019, the Joint Investigation Team announced the names of the four suspects (three of them Russian nationals) directly implicated in the destruction of the airliner.
Russia's position in the case will remain unchanged – the Kremlin has been denying any involvement in the disaster, while also trying to compromise the factual evidence gathered by JIT, News Participation reports.
"To this end, Russia has created across Europe a wide network of assets tasked with carrying out a pro-active disinformation campaign," the report reads, adding that Kremlin's main tactic lies in "casting doubt on the evidence gathered by JIT, fabricating alternative versions, and shifting responsibility to other countries."
Earlier, Moscow created and widely exploited to generate and spin fake reports about the disaster an online platform Bonanza Media, founded by pro-Kremlin Dutch journalist Max van der Werff and former RT journo Yana Yerlashova.
Read alsoJournalists identify FSB's elusive operative "Elbrus": From MH17 to assassinations in Europe
The Global Rights of Peaceful People non-profit and the Dutch political party Forum for Democracy (FvD) have also joined the efforts to discredit the JIT probe and spin disinformation.
Another asset used to this end is Honorary Consul General of the Russian Federation in Maastricht, Contantijn van Vloten, who has long been a vivid lobbyist of Kremlin's interests in Europe, the report says. "He helps coordinate Russian embassy's events in the Netherlands, as well as contributes to the operations of both Bonanza Media and GRPP," the report reads.
Today, van Vloten, married to a Russian wife, owns a restaurant chain hosted by Russian museums, including in Peterhof, Tsarskoye Selo, the Hermitage, the Catherine and Menshikov palaces, Pavlovsky and Russian museums.
"Mr van Vloten had opened these restaurants with Putin's personal approval. Back in the day, Putin chaired the External Relations Committee at the St Petersburg Mayor's Office so he personally signed off the registration certificate for the relevant joint venture," reads the piece.
"It's due to these 'business ties', it appears, that the Dutchman has been promoting mainstream Russian narratives. He's been praising the annexation of Crimea, condemning sanctions against Russia, and calling EU officials 'fleas on a bear.' In December 2019, at the grand opening of yet another restaurant, van Vloten treated the guests with chocolate bars with Stalin's portrait on them," the article says.
The businessman intends to expand his business operations and "open a restaurant in the occupied Crimea, as well as an international financial center in Kaliningrad."
"And this is only a tiny fraction of Moscow's 'active measures' executed including with the assistance of paid puppets, toward whitewashing Russia in the MH17 case," the report says, adding that nevertheless, the official position of the Netherlands remains unchanged.