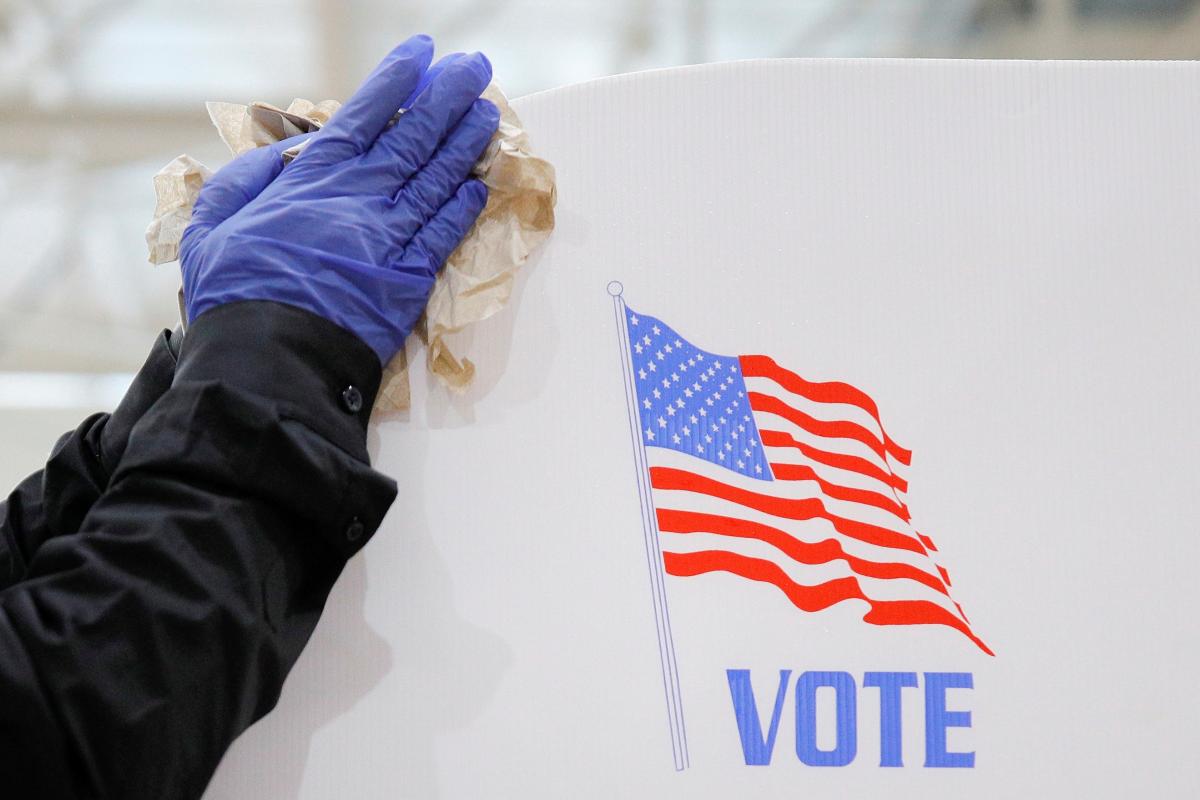 REUTERS
The U.S. Embassy in the Russian Federation started sending out text messages to Russians proposing to report evidence on interference in the American presidential elections.
A $10 million reward has been announced, Znak.com reports.
The message contains a link to the verified account of the U.S. Department of State's Rewards for Justice (RFJ) program on Twitter.
Among those who received the message was a deputy of the Yekaterinburg Duma Timofey Zhukov, who published the relevant screenshot.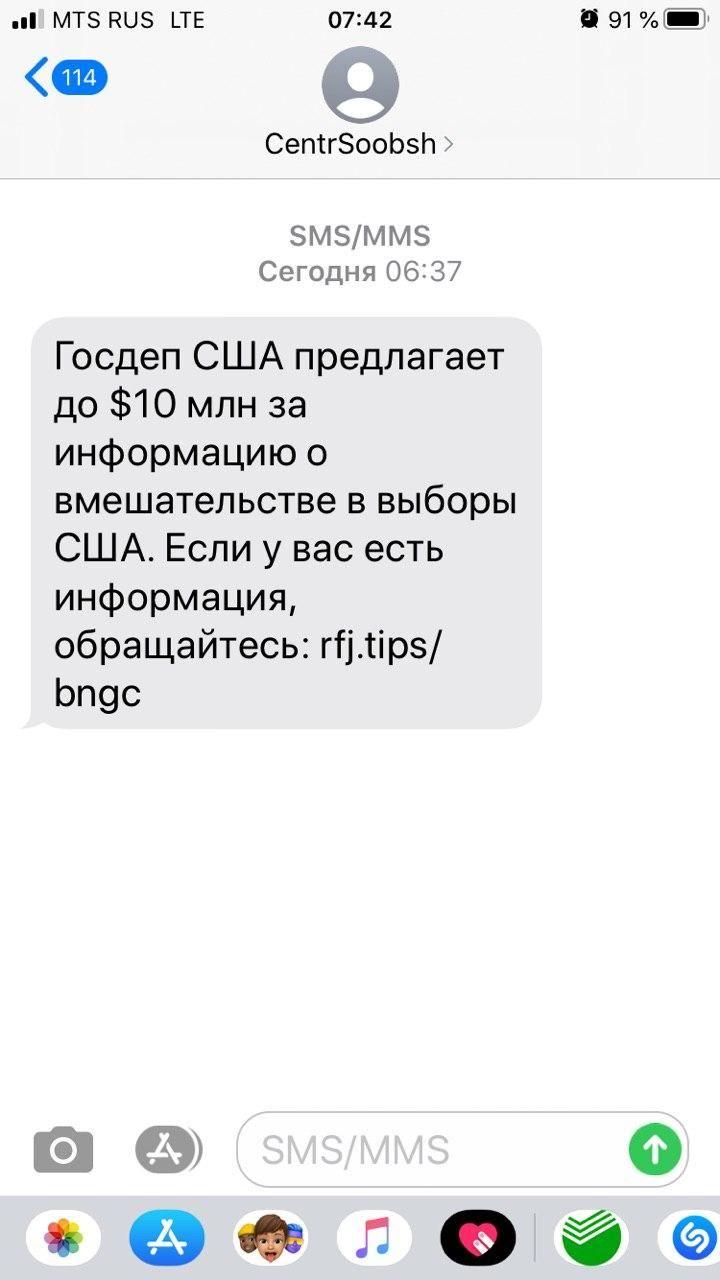 Timofey Zhukov / Telegram
The U.S. Embassy in Russia has confirmed to It's My City the authenticity of texts in question.
The campaign also employs social networks, including Twitter, diplomats add.
Background
The U.S. Senate Intelligence Committee in April 2020 released its review of a joint assessment issued by U.S. intelligence agencies of Russia's coordinated campaign to influence the 2016 presidential election.
Read alsoZelensky: Ukraine mustn't be dragged into U.S. election process over leaks
In its heavily redacted 158-page report, the committee found that the Intelligence Community Assessment commissioned by former President Barack Obama in late 2016 "presents a coherent and well-constructed intelligence basis for the case of unprecedented Russian interference in the 2016 U.S. presidential election."
The report was unanimously approved by senators on the committee, UNIAN reported citing CBS News.
The committee review said interviews with those involved in drafting the ICA showed that "analysts were under no politically motivated pressure to reach specific conclusions." The ICA's principal finding, delivered with "high confidence," was that Russian President Vladimir Putin had ordered an influence campaign aimed at the 2016 election and designed to undermine confidence in the U.S. electoral process.