REUTERS
Scientists have predicted the end date of the COVID-19 coronavirus pandemic.
Data-Driven Innovation Lab has presented graphs showing the estimated number of infected.
According to the scientists, the coronavirus pandemic in the world may end around July 8. At the same time, 97% of all cases of the disease will occur on May 30, 99% on June 16 and 100% on December 1.
ddi.sutd.edu.sg
As for Ukraine, 97% of the total number of infections will be overcome in Ukraine by May 17, 99% on May 25, and 100% on June 8.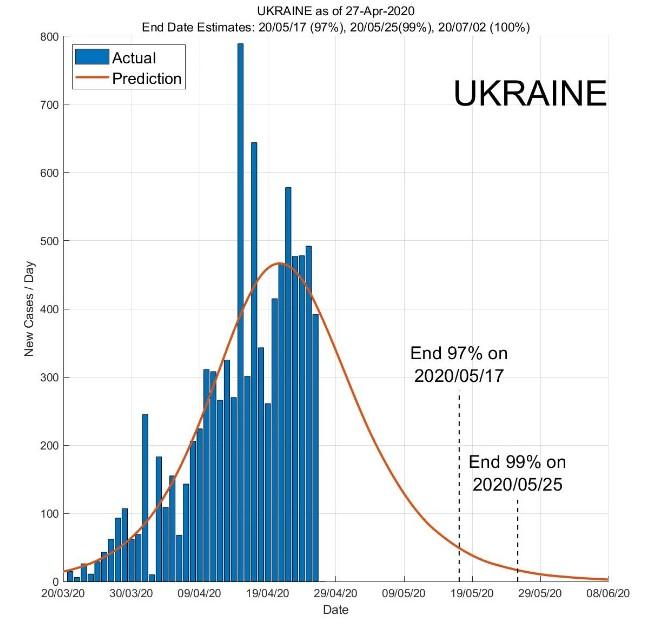 ddi.sutd.edu.sg
As UNIAN reported earlier, on April 28, Ukraine's Health Ministry reported 401 new laboratory-confirmed cases of COVID-19, which brings the total number to 9,410. Ukraine has so far reported 239 fatalities and 992 recoveries since the start of the outbreak.