Ukrainian Novikov wins 2020 World's Strongest Man title / Photo from facebook.com/theworldsstrongestman
Ukrainian strongman Oleksii Novikov has won the 2020 World's Strongest Man competition.
The event was hosted by Florida, the United States, as reported on the competition's official page on Facebook.
Read alsoCabinet approves strategy for development of sports: main goals namedTom Stoltman (UK) and Jean-François Caron (Canada) got second and third places, respectively.
This is the third victory for Ukraine at The World's Strongest Man. Vasyl Virastyuk won the World's Strongest Man titles in 2004 and 2007.
Novikov is a four-time winner of the strongest man title in Ukraine. The 24-year-old resident of Kyiv has become the youngest athlete to win the world competition since 1984.
As part of the event, Novikov managed to lift 540 kilograms half a meter above the ground, thus having set a new record since 1983.
Photo from facebook.com/theworldsstrongestman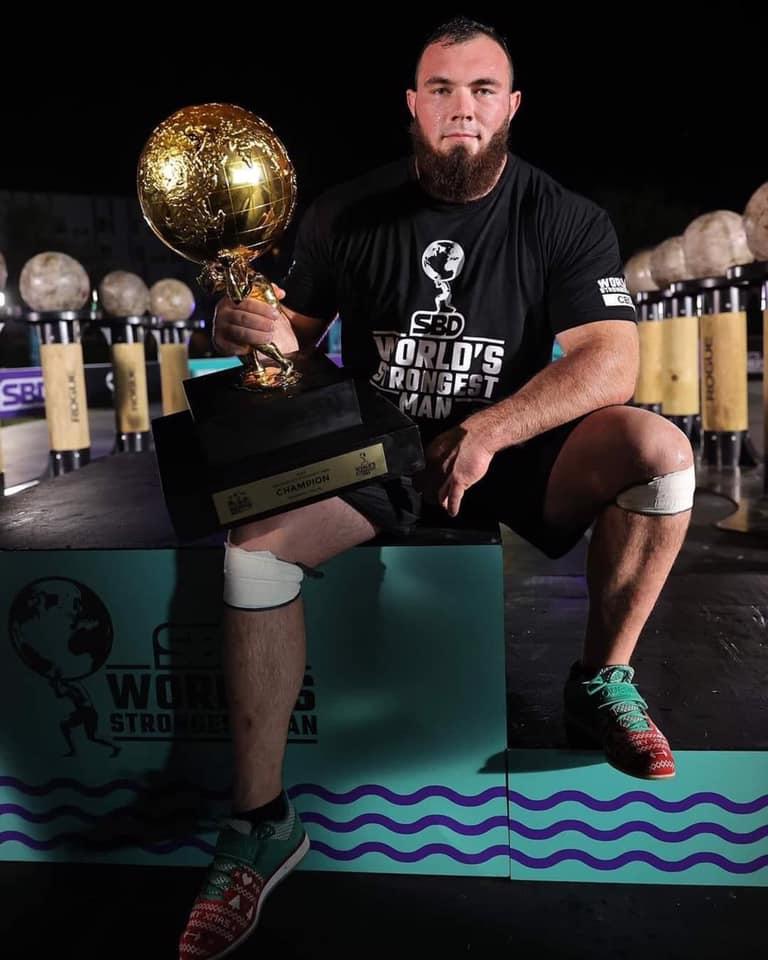 Photo from facebook.com/theworldsstrongestman