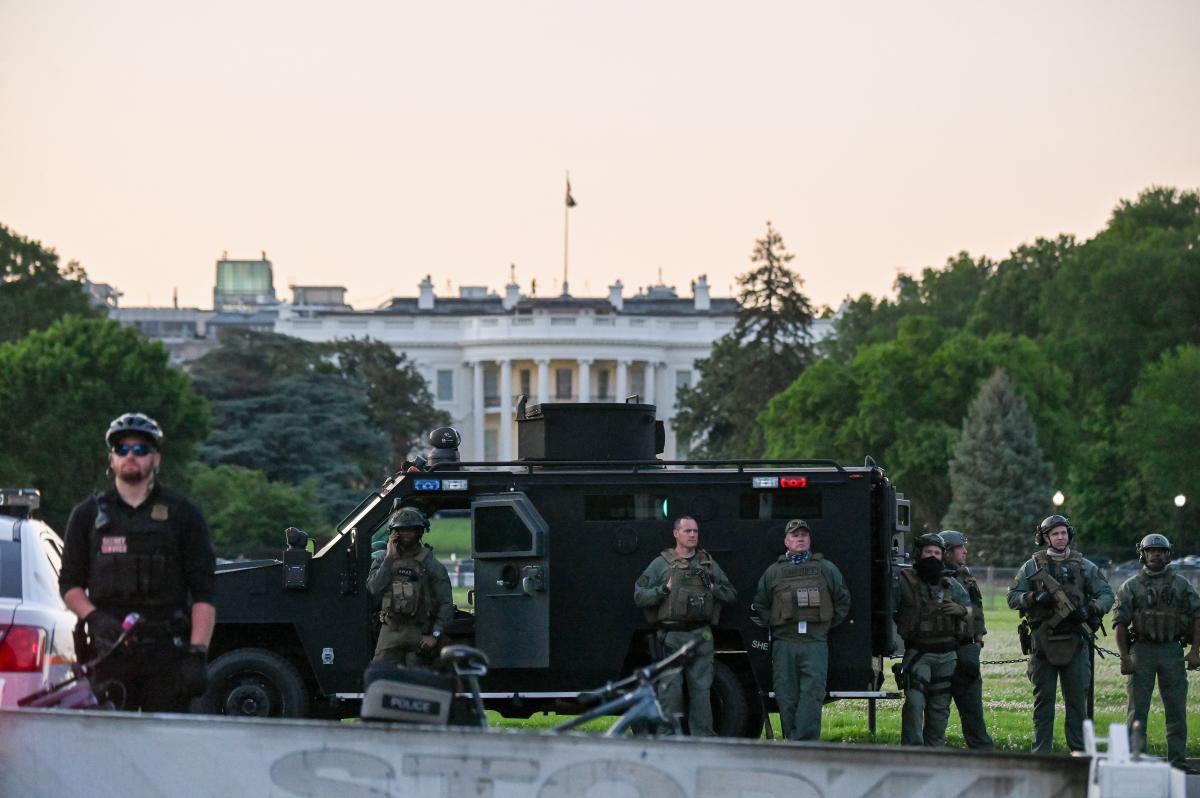 REUTERS
Washington, D.C., Mayor Muriel Bowser (D) on Sunday evening announced she was imposing a citywide curfew from 11 p.m. to 6 a.m. Monday as the city braced for a third consecutive night of protests over the death of George Floyd.
The mayor in her tweet also said she was activating the D.C. National Guard, The Hill reported.
The announcement came as demonstrations resumed in the capital after a night that saw sometimes violent clashes between protesters and police outside the White House.
Video shared by Washington Post reporter Samantha Schmidt earlier in the day showed demonstrators, many of whom were reportedly university students and teenagers, marching down Georgia Avenue toward Lafayette Square near the White House.
Nationwide protests, ignited by video showing a white police officer in Minneapolis kneeling on the neck of Floyd, an unarmed black man who later died in police custody, swept the country over the weekend. From Los Angeles to Minneapolis to Washington, D.C., and New York, activists raging against police brutality clashed with law enforcement officers. Meanwhile, business owners still grappling with the fallout from the coronavirus pandemic saw their shops looted or vandalized.
Read alsoTruck driver with Ukrainian name drives into crowded protest in Minneapolis (Video)
In D.C., protesters on Saturday pushed down multiple barricades near the White House, with some getting into physical altercations with police officers.
The violence in the capital drew a fiery response from President Trump, who at the beginning of the weekend drew outrage by warning that "when the looting starts, the shooting starts," a phrase that had previously been used in the 1960s by a white police chief and a segregationist politician.
Trump lashed out again Saturday amid the protests in the capital, accusing Bowser of refusing to allow the city's police department to help the Secret Service in controlling the demonstrators, while also threatening the use of "vicious dogs" and "ominous weapons" against the protesters.
"Great job last night at the White House by the U.S. @SecretService. They were not only totally professional, but very cool," Trump tweeted. "On the bad side, the D.C. Mayor, @MurielBowser, who is always looking for money & help, wouldn't let the D.C. Police get involved. 'Not their job.'"
Bowser fired back, calling Trump's comments "gross" and dismissing him as a "scared man."
The D.C. chapter of the American Civil Liberties Union (ACLU) on Sunday night slammed Bowser's move, accusing the mayor of attempting to stifle free speech.
"The nation's capital is one of the most important places for protest to take place right now," Monica Hopkins, executive director of the ACLU of the District of Columbia, said in a statement. "Demonstrators are protesting police brutality, white supremacy, and state violence that claims Black lives. To impose a curfew is tone deaf and exactly the wrong approach."