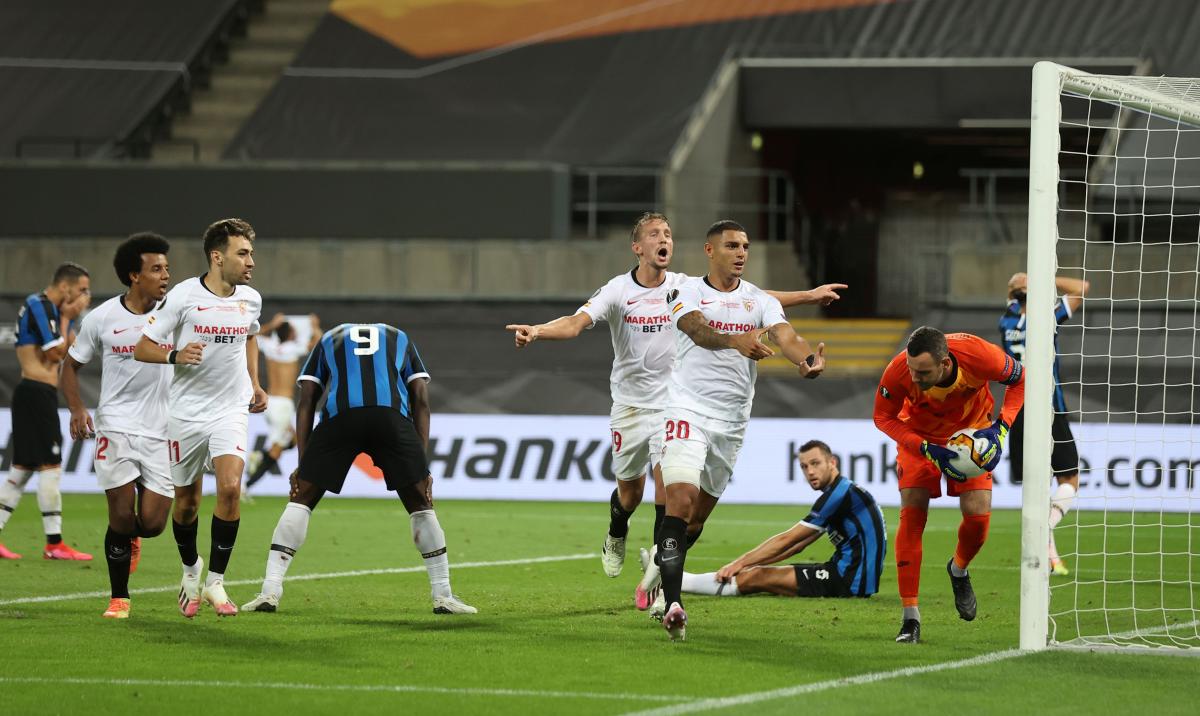 REUTERS
On August 21, Italy's FC Inter were destroyed by Spain's FC Sevilla in the UEFA Europa League final.
With a 3:2 win, Sevilla have a perfect record in UEFA Cup/UEFA Europa League finals: six games, six wins, UEFA reported.
Read alsoInter beat Shakhtar Donetsk, advancing to Europa League final (Photo)"This squad are great. They believe in it, what they work on and what they transmit. Even if we hadn't won I'd still love these guys, but today we take home the prize. We always believed. This team never gives up," said Julen Lopetegui, Sevilla coach.
Sevilla will contest the UEFA Super Cup against UEFA Champions League winners Paris or Bayern in Budapest on September 24.
Sevilla and Inter will both line up in the UEFA Champions League group stage draw in Athens on October 1.