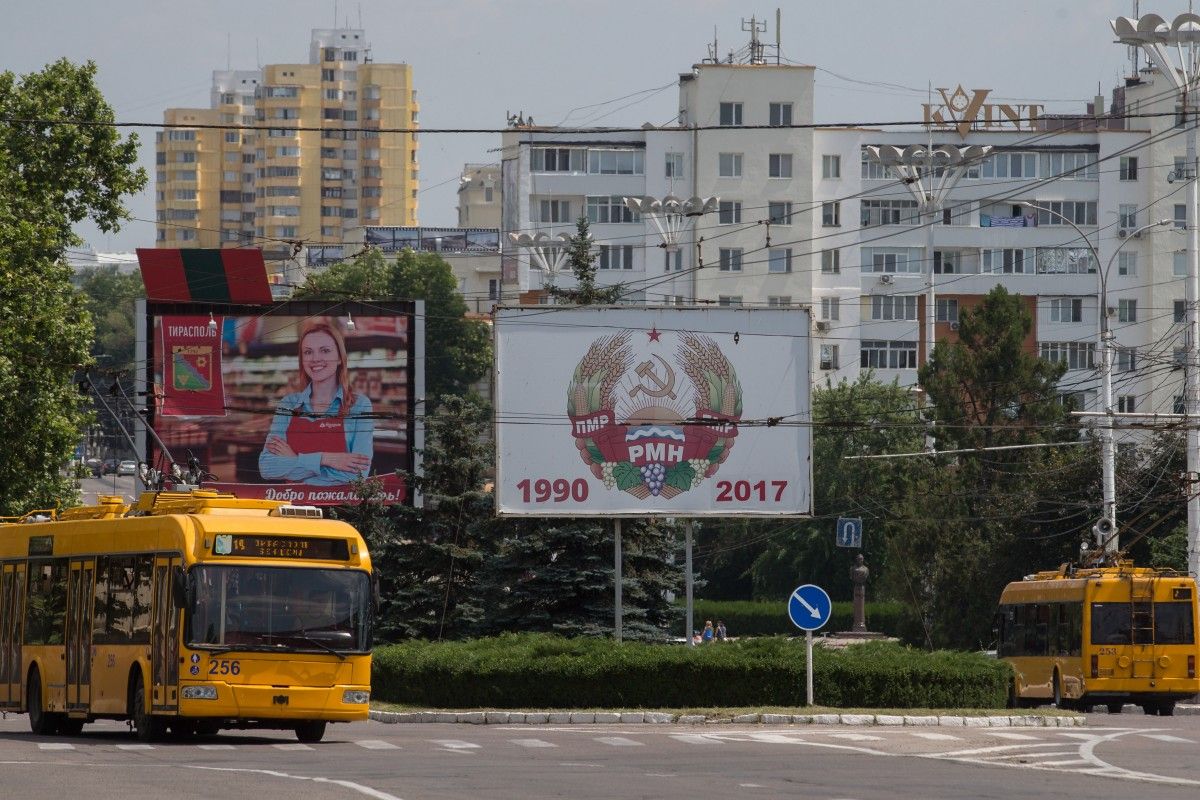 Tiraspol / Photo from UNIAN
Ukrainian President Petro Poroshenko last week extended the list of companies subject to economic sanctions by including the Ribnita Steelworks (MMZ) – one of the main sources of income for the breakaway Moldova's separatist region of Transnistria. Sanctions involve freezing assets, limiting trade, preventing procurement or any other capital withdrawal anywhere in Ukraine. 
Taken on its own, the move may suggest another step designed to inflict more damage on the Russian oligarchs who own the plant, in keeping with the thousands of entities currently sanctioned for the annexation of Crimea and their alleged links with war operations in Donbas. However, the time chosen to blacklist the plant coincided with '5+2' format negotiations in Rome (May 28-29). This was not a coincidence, Emerging Europe wrote.
The sanctions are backed by Ukrmetallurgprom, whose CEO Oleksandr Kalenkov, has demanded radical measures from the government to prevent Ribnita operating in Ukraine: until now it was procuring over 20% of Ukraine's scrap metal. Since Ukrmetallurgprom recently signed a deal with World Steel Dynamics (USA) aimed at increasing cooperation and integration with EUROFER, in central and eastern Europe, sanctions can be viewed as a logical step towards consolidating the metallurgical field and deterring unfair competition. 
Read alsoUA official on "direct talks" on Donbas: Putin willing to repeat Transnistria scenario in Ukraine
Sanctions could also be interpreted also as a soft warning against the 'small steps' policy of the OSCE and other mediators looking to end the long-running dispute between Moldova and Transnistria, which has for too long turned a blind eye to the real factors that keep the separatist regime afloat – the active involvement of Russian oligarchs in capturing valuable assets, subsidising separatism via discriminatory pricing, military threats and the maintenance of Russian regular troops in Transnistria against the wishes of the Moldovan government. MMZ is recognized as one of the jewels Transnistrian industry with almost 90% of products exported abroad and net contributions to the regional budget of around 30%. Ukrainian sanctions therefore target a plant that is of critical value for the separatist, pro-Kremlin Transnistrian regime.