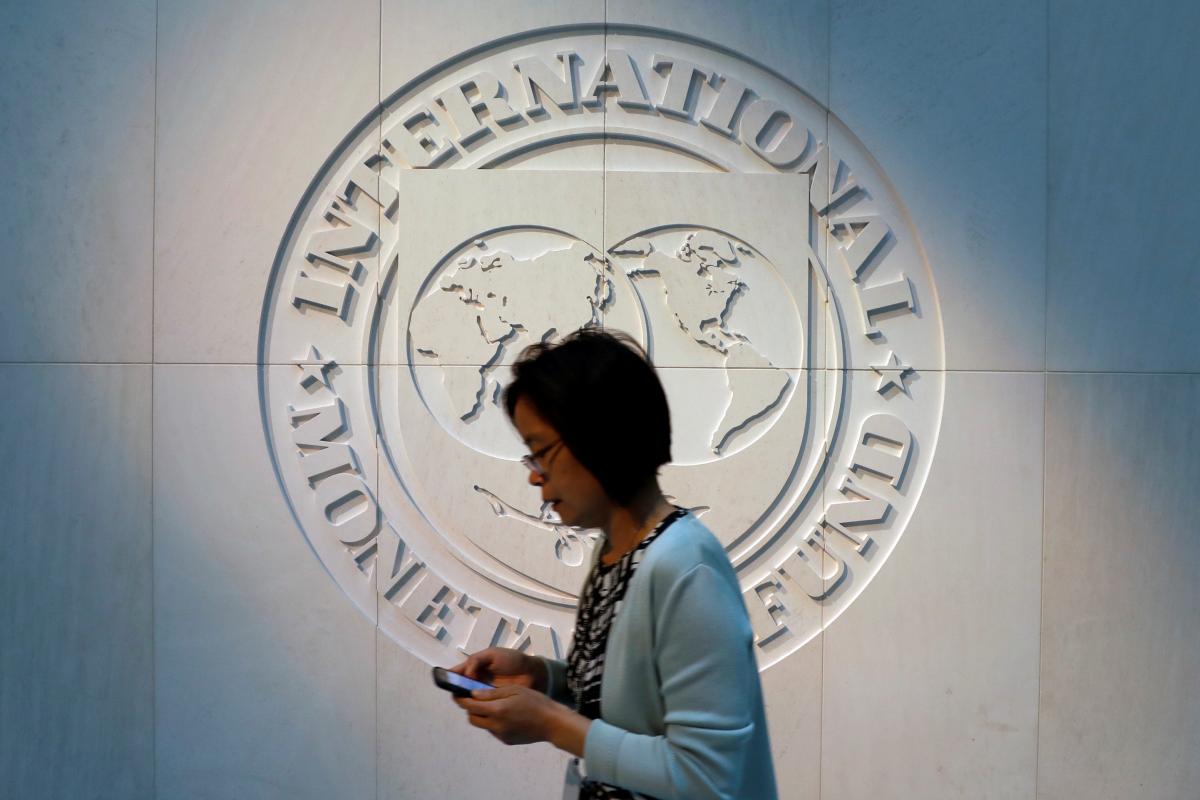 REUTERS
The International Monetary Fund (IMF) will assess the law passed by the Verkhovna Rada, Ukraine's parliament, on the establishment of an anti-corruption court to determine the decisive role of the panel of international experts in the process of selecting judges.
Read alsoUkraine's parliament eventually passes law on anti-corruption court
"Regarding the parliament adopting the law on the anti-corruption court today... That happened a few hours ago. So we will now need to assess that law as it was adopted, we will take a look at that. And we will be looking to see is that it ensures the establishment of an independent and trustworthy anti-corruption court that meets the expectations of the Ukrainian people. And in this regard, the selection process for the judges who will serve on that court is critical. And it's important that the panel of independent experts to support this process has a crucial role in verifying the applicants to the position of a judge have the necessary qualifications. So those are the things we're going to be looking at as priority items as we assess the law that was passed," Gerry Rice, Director of IMF Communications Department, told a Thursday briefing in Washington DC, answering a question by UNIAN.
As UNIAN reported earlier, the Verkhovna Rada passed the presidential draft law "On the High Anti-Corruption Court" in the second reading on Thursday, June 7.
Read alsoUkraine's anti-corruption court may consider first cases in early 2019 – Parl't Speaker
The law stipulates that, the Public Council of International Experts, at the initiative of at least its three members, and the High Qualification Commission of Judges will consider the issue of the candidate's suitability for the position of a judge.
In March 2015, the IMF approved a four-year EEF loan program for Ukraine under which $17.5 billion will be disbursed. Under the program, Ukraine has received only four disbursements from the Fund to the tune of $8.7 billion due to the slow implementation of the agreed reforms. The program is expiring in March 2019. However, the National Bank of Ukraine and the Finance Ministry expect to receive $1.9 billion from the IMF in 2018.
The key requirements of the IMF to continue cooperation include passing a law on setting up an independent anti-corruption court consistent with the recommendations of the Venice Commission, as well as bringing gas prices to import parity and providing a mechanism for their automatic regulation, with a change in the price conjuncture.