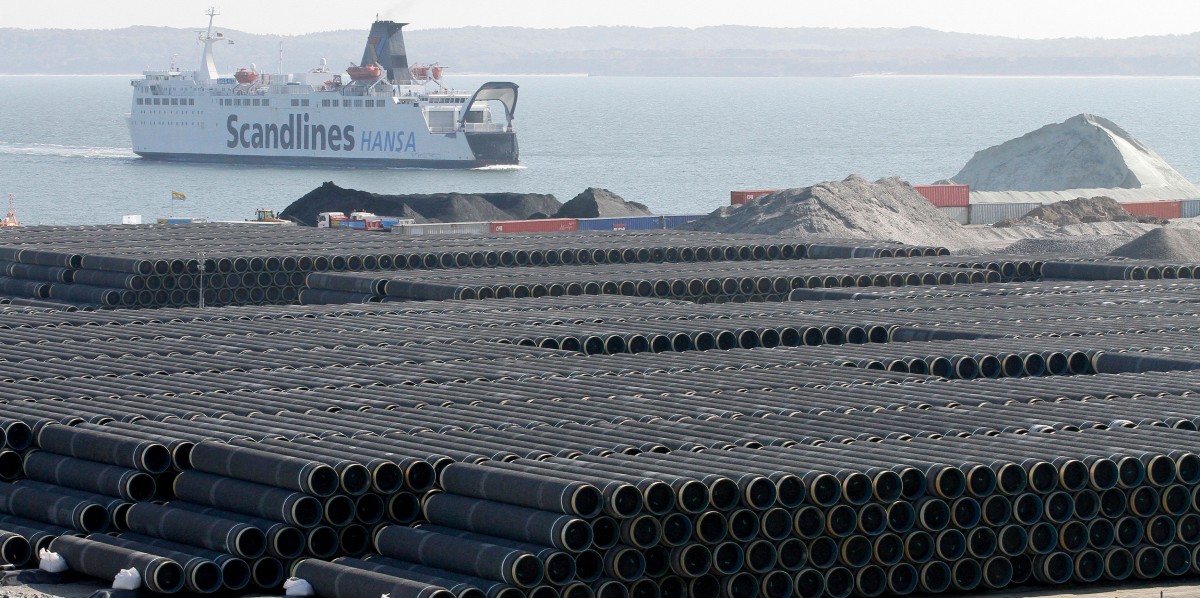 REUTERS
Ukrainian President Petro Poroshenko and newly appointed U.S. Assistant Secretary for the Bureau of Energy Resources Francis Fannon have coordinated approaches and practical measures of the Ukrainian and American sides in countering the construction of the Nord Stream 2 gas pipeline.
"Our coordination is very important in preventing the construction of the Nord Stream 2, as a project that not only threatens the energy sphere of Ukraine and Europe, but also directly concerns geopolitical security," the presidential press service quoted Poroshenko as saying. " And I commend an absolutely clear and consistent position of U.S. President Donald Trump and U.S. Administration, U.S. Government. It is extremely important to us."
Read alsoUkraine, U.S. see Nord Stream 2 as threat to Europe's energy security
The two officials also discussed the enhancement of strategic partnership between Ukraine and United States, particularly in the sphere of energy cooperation.
"We have a very large list of topics for discussion. I can emphasize that today, the power unit of the Yuzhnoukrainsk Nuclear Power Plant has started working on the fuel of the American company Westinghouse," Poroshenko said.
He recalled that the respective arrangements had been reached during his meetings with U.S. President Donald Trump.
Poroshenko expressed gratitude to the American side for a consistent support and practical assistance to Ukraine in its efforts to diversify energy supply sources, reduce dependence from Russia on this issue and reform the energy sector.
In turn, Fannon emphasized the importance of relations between the two countries, in particular in the field of energy security.
"I am here to underscore the unwavering support of the United States for Ukraine and our unqualified opposition to the Nord Stream 2 pipeline, as well as the need to maintain the robust gas transit in Ukraine. We all speak with one voice for the United States in support of Ukraine," the presidential administration quoted Fannon as saying.
"I also want to applaud you for your leadership and the country for the reforms you are carrying out. These reforms catalyze even greater investment. I think these reforms are an important signal to the rest of the world to invest in Ukraine. Businessmen look for clear, transparent and predictable practices and you are establishing such an environment, Fannon said.