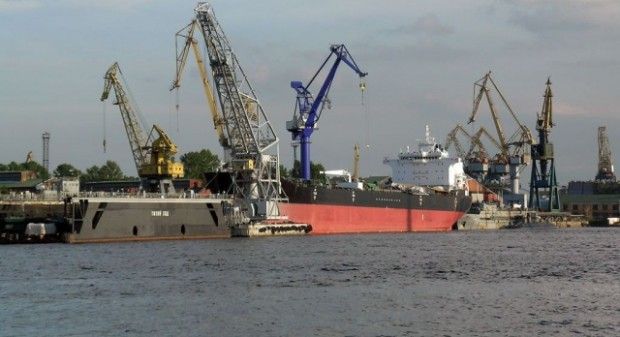 visti.ks.ua
Ukraine's seaports posted a decline in profits in the first half of 2018 due to lower port fees and decreased freight turnover, the Ukrainian Sea Ports Authority (USPA) said in a report on Monday.
According to the report, in January-June this year, the consolidated net profit of Ukrainian seaports was down by 27.8% year on year to US$46.9 million, according to Xinhua.
In the corresponding period, the total cargo throughput of the Ukrainian seaports declined 3.1 percent to 63.8 million tons, the USPA said.
Since Jan 1, port fees in Ukraine went down 20% to attract more customers.
In 2017, Ukraine's fourteen ports on the Black Sea and the Sea of Azov posted a net profit of $129.3 million, handling together some 133 million tonnes of cargo.
As UNIAN reported earlier, because of the groundless increase in the number of inspections of ships by Russian coast guards in the Sea of Azov following the illegal construction of the Kerch Strait Bridge, there has been a 10% decrease in calls to the ports of Mariupol and Berdyansk.
"Now various scenarios to counteract Russia are being worked out, up to the restriction of calls to Russian ports for vessels with European registration," said Ukrainian Infrastructure Minister Volodymyr Omelyan.
In turn, Ukrainian Deputy Minister for temporarily occupied territories and internally displaced persons George Tuka said the use of force to unlock the situation around Ukrainian navigation in the Sea of Azov was among the possible scenarios.