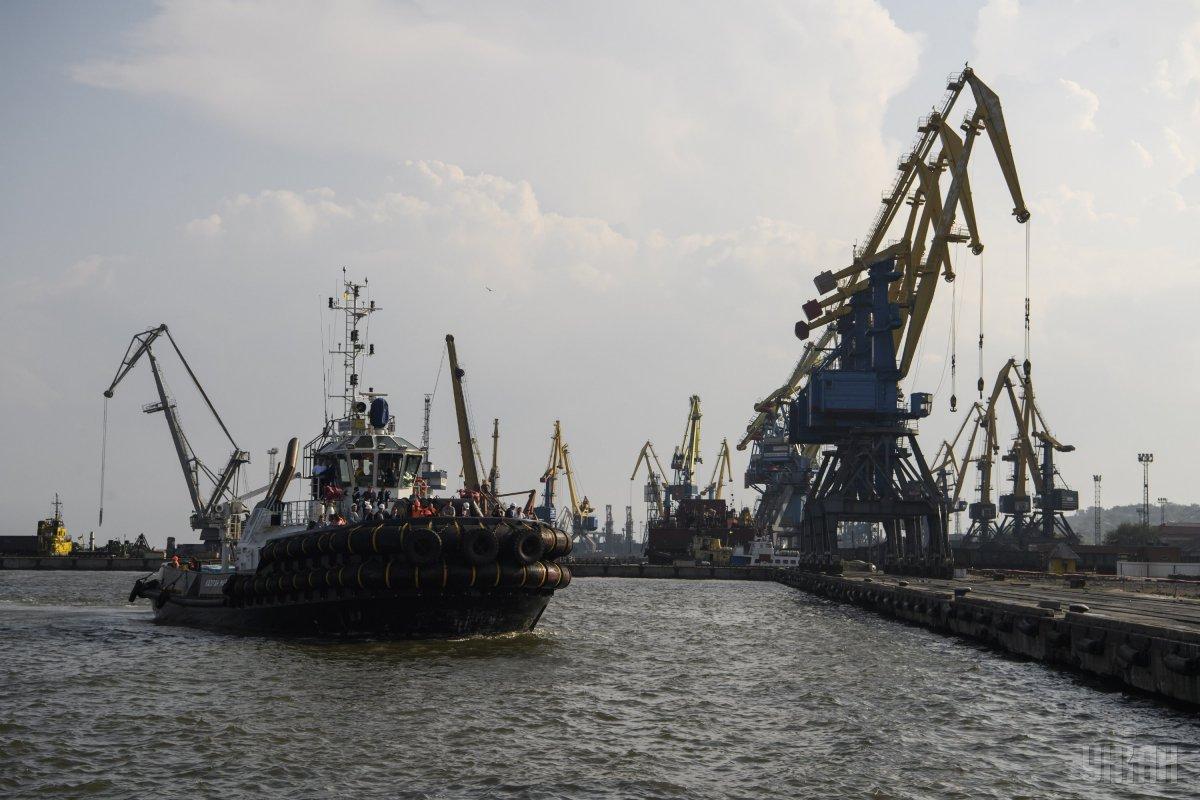 Photo from UNIAN
At Ukraine's Mariupol port, shipping volumes fell last year to 5.3 million tonnes, or 10% down from 2017 figures.
With the 2014 loss of most production from Donbas, the 22-berth port operated last year at 28% of capacity, according to Ukraine Business News.
A second blow came in spring 2018 with Russia's opening of the Kerch Strait Bridge, which is too low for 30% of the cargo ships that traditionally served Mariupol.
Despite these setbacks, the port administration plans $18.5 million in capital investment, largely for dredging.
On Monday, an international ProZorro tender closes for $32 million of dredging work on Ukraine's two Azov ports, Donetsk region's Mariupol and, 85 km to the west, Zaporizhia region's Berdyansk.
Read alsoTwo Ukrainian seaports forced to cut working hours amid Russia's blocking of Kerch Strait – Omelyan
Last year, three tenders for this dredging failed to draw the minimum of two applicants, apparently due to company fears that Russia could impound dredging vessels in the Kerch.
After dredging two Black Sea ports, China Harbor Engineering Company Ltd. may be best positioned to handle the geopolitical risk of the Azov.
One year ago, it completed dredging a major section of Yuzhne port. Two weeks ago, China Harbor completed the first phase of dredging at Chornomorsk, the port's first dredging in 20 years. Now it is working on a second phase, designed to make Chornomorsk Ukraine's deepest Black Sea port.
With this dredging, Ukraine Sea Ports Authority Chairman Rajvis Veckagans says: "The port will be able to receive large-tonnage vessels with a draft of up to 14.5 meters, such as Panamax and post-Panamax."