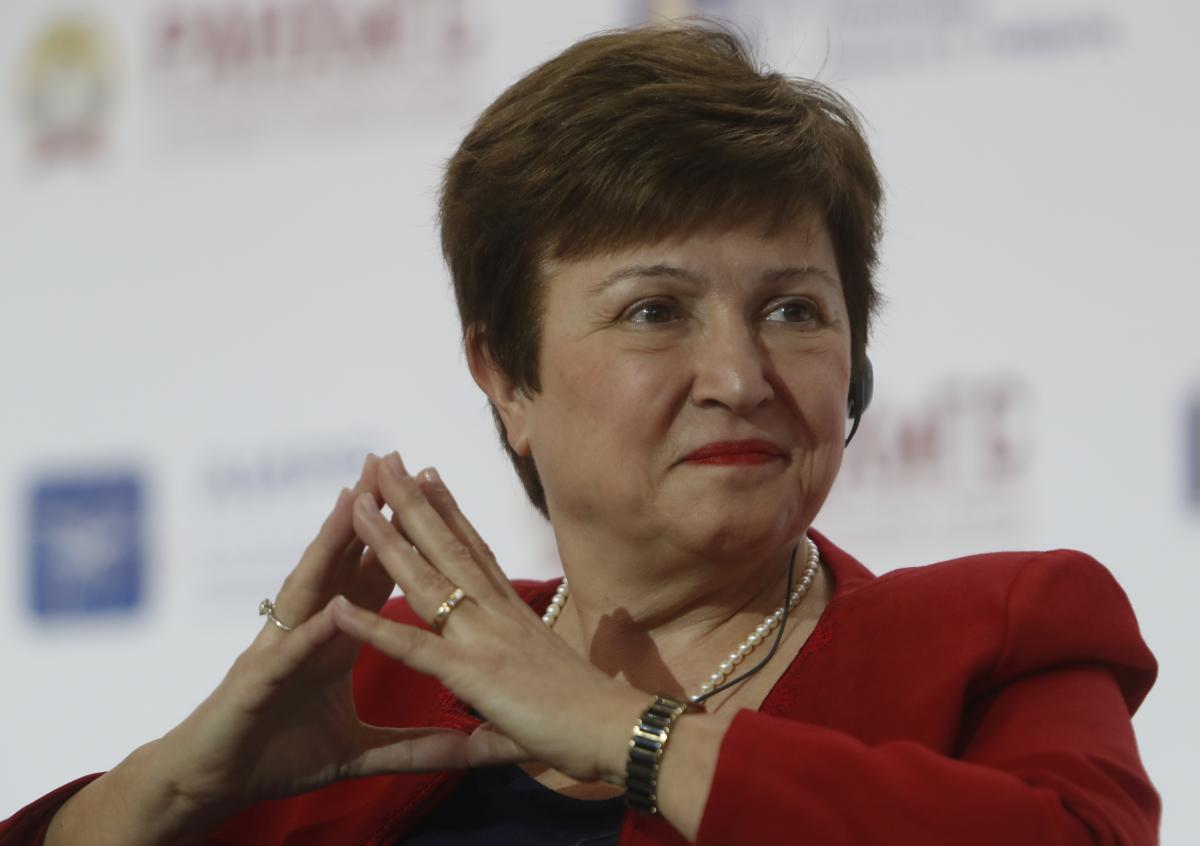 REUTERS
Bulgarian Kristalina Georgieva is the European Union's candidate to succeed Christine Lagarde as head of the International Monetary Fund (IMF).
The member states picked their candidate on Friday after two rounds of voting and prolonged negotiations. Georgieva defeated Dutch candidate Jeroen Dijsselbloem to get the backing of the 28 EU countries, according to Euronews.
Georgieva has been chief executive of the World Bank since 2017. She also worked at the institution between 1993 and 2010, starting as an environmental economist, then rising to vice president and corporate secretary in 2008.
In between, she served as European commissioner for international cooperation, humanitarian aid and crisis response as well as the Commission's vice president for budget and human resources.
She said on Twitter that "it is an honour to be nominated" and announced that she will relinquish her responsibilities at the World Bank during the nomination period.
It is an honor to be nominated as a candidate for the role of Managing Director of the #IMF. After consulting with the Chief Ethics Officer, I have requested administrative leave and will relinquish my responsibilities as @WorldBank CEO for the nomination period.

— Kristalina Georgieva (@KGeorgieva) August 2, 2019
EU Commission president Jean-Claude Juncker tweeted his congratulations saying she had all the qualifications to lead the IMF.
Congratulations, @KGeorgieva on your nomination as Europe's candidate for Managing Director of the #IMF. You have all of the qualities needed to make an effective contribution to the IMF's mission. Честито! pic.twitter.com/Chgs3S5U61

— Jean-Claude Juncker (@JunckerEU) August 2, 2019
The Washington-based IMF has 189 member countries. Since its creation in 1945, the IMF has always had a European managing director as part of an understanding with the United States, which sees an American run the World Bank.
Christine Lagarde, the former French economic minister, has been managing director of the IMF since 2011 but resigned last month following her nomination to replace Mario Draghi at the head of the European Central Bank. European lawmakers are expected to vote on her appointment in mid-September.
Georgieva emerged as the candidate after the former president of the Eurogroup Jeroen Dijsselbloem conceded.
I congratulate Kristalina Georgieva with the outcome of todays European votes. I wish her the utmost succes.

— Jeroen Dijsselbloem (@J_Dijsselbloem) August 2, 2019
Other world powers are expected to pick candidates by September. The IMF plans to select its new head by October 4.