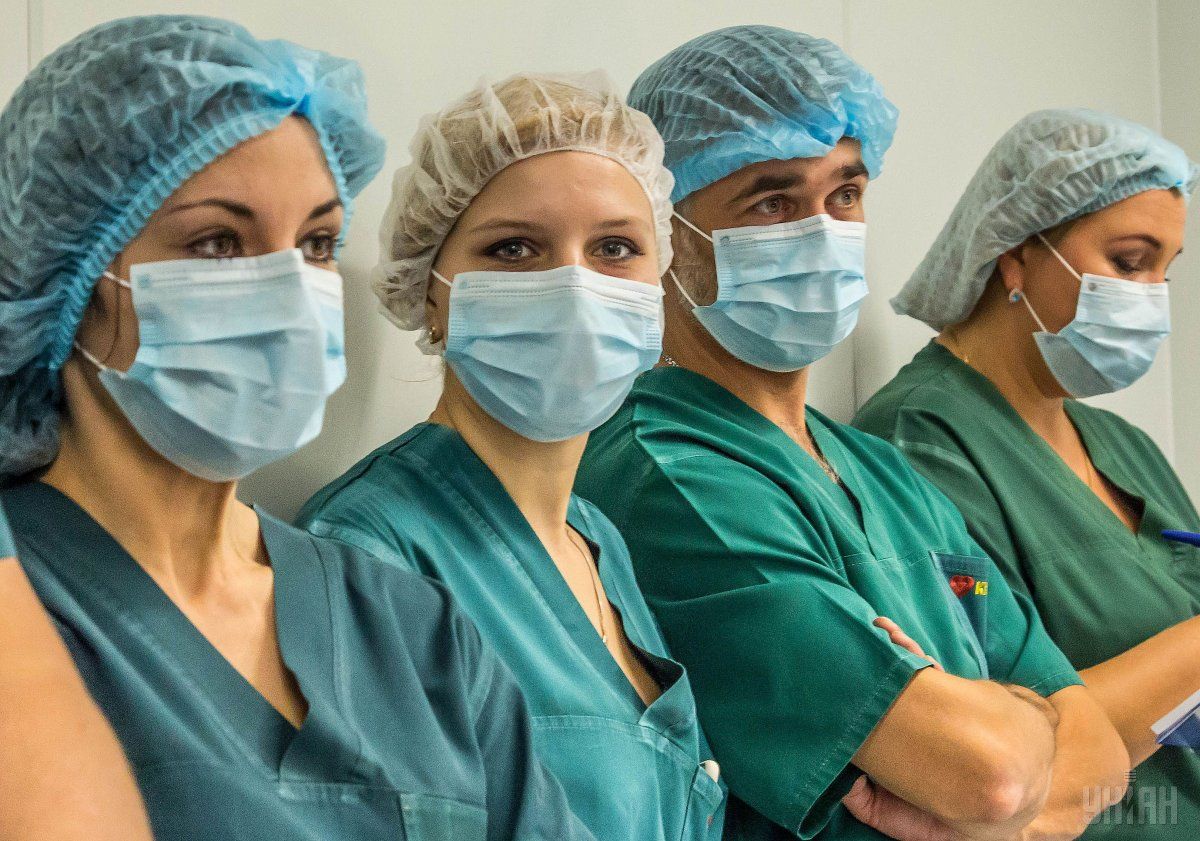 Photo from UNIAN
Ukrainian President Volodymyr Zelensky has said salary arrears that emerged in some regions will start to be paid to the doctors and other health workers next week.
Read alsoZelensky: IMF support for Ukraine like blood for human body now
"We need to close the issue of arrears to the doctors in the near future. It doesn't matter why they emerged. We've made sure that the budget has all the resources to solve the problems. I understand that arrears are occasional, but start paying it off as soon as possible. The budget also includes additional funding for those struggling with coronavirus. All this is to be received by doctors starting from April," he said at a traditional meeting to prevent the spread of the COVID-19 epidemic, according to the presidential press service.
The president also emphasized that doctors should be provided with protection means and explained algorithms on how to avoid infection. In the last two days, the most cases of coronavirus infection were recorded compared to the previous period of infection. This can be attributed to the Easter holidays, as more than 100,000 Ukrainians attended church events last Sunday, and symptoms of the disease are most commonly shown five-six days after the infection.
"I hope that Ukrainians are aware of the risks of being infected in churches this Easter. Easter at home is the right step for people to know that this year it is necessary to stay at home on this great holiday. It will help protect the health and lives of many so that next year they can attend worship service again and celebrate Easter traditionally and without restriction," Zelensky said.