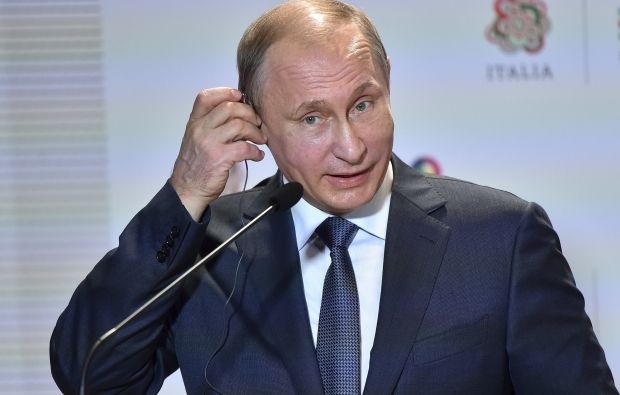 REUTERS
Russia's biggest banks, OAO Sberbank, VTB Group and Alpha Bank continue reducing staff at their European branches, being hurt by the West's sanction policy.
Bloomberg wrote that Sberbank of Russia, the country's largest bank, had cut seven bankers in its London office, bringing the total number of staff there to 40.
VTB Group, the second largest lender in Russia, continues to reduce its personnel in London, after cutting 55 jobs in Europe last year, with a workforce of 425 people as of the beginning of 2015, according to the agency.
Staff reduction is taking place even in those financial institutions that are not under European economic sanctions. In particular, Alfa Bank also intends to reduce staff in its London office.
EU and U.S. sanctions were imposed against Russia over the Ukrainian conflict and designed to hamper activities of Russian financial institutions, restricting their ability to borrow on international markets. Some fund managers are reining in other activities with Russian firms for fear of drawing regulatory scrutiny, Bloomberg reported with reference to three money managers who spoke on condition of anonymity.
UNIAN's reference. Russia annexed the Ukrainian territory of Crimea in March 2014 after invading the peninsula with its troops, and then began to destabilize the situation in the Donbas. Later, the self-proclaimed Donetsk and Luhansk People's Republics (DPR and LPR) were created, with the direct participation of Russian special forces and the support of Russian army in Donbas, according to Ukraine.
A growing body of evidence shows Russia also supplies weapons to the militants of the DPR and LPR and sends mercenaries and its regular troops to fight in the Donbas.
The European Union, the United States, Canada, Japan, Australia and several other countries imposed sanctions against Russia because of its annexation of the Ukrainian territory of Crimea and its destabilization of eastern Ukraine.
On July 17, 2015, the Permanent Representatives of EU Member States agreed to prolong economic sanctions against Russia until January 31, 2016.