Ukraine's $18 bln debt deal to be signed on Thursday
A deal to restructure $18 billion in Ukraine's external public debt will be signed between the government and a creditor group led by Franklin Templeton on Thursday, according to Bloomberg.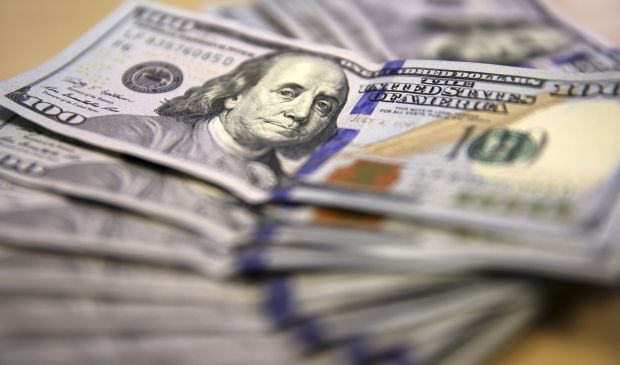 REUTERS
A deal would end five months of negotiations between the war-torn nation and a creditor group. The sides appeared to come closer to reaching an agreement this week when a person with knowledge of the negotiations said they are considering a 20% cut to face value, half of what Ukraine was originally demanding of bondholders, Bloomberg has reported.
Earlier, Ukrainian Prime Minister Arseniy Yatsenyuk announced a special government meeting on Thursday noon, saying he had "good financial news" to tell Ukrainians.
As UNIAN reported earlier, Ukraine has been conducting negotiations with the creditors on sovereign debt restructuring since March 2015, discussing extension of maturities and write-off of part of the debt's nominal value. The measures aim at saving $5.2 billion in debt repayment in 2015 and up to $15.3 billion in the next four years.
After several months of negotiations, state-run Ukreximbank and Oschadbank have recently agreed with holders of their 2015-2018 loan participation notes worth $1.5 billion and $1.3 billion, respectively, on the re-profiling of the debts. Principal debt repayment was postponed by seven years in exchange to an increase in coupon rates without writing off principal debt.
In June, Ukrainian Finance Minister Natalie Jaresko stated that if there were no progress in talks with the creditors, Ukraine would "theoretically" be in a position to declare a moratorium on sovereign debt repayment in late July, with such right being provided by a law, which came in force on June 17.
Later, Ukrainian officials and the ad hoc creditors' committee issued a joint statement reporting significant progress made in the negotiations and reaching confidentiality arrangements.
On July 24, the Ukrainian Finance Ministry effected $120 million interest payment that came due on that day.
On August 4, Finance Ministry sent a revised proposal on the sovereign and sovereign guaranteed debt to the ad hoc creditors` committee calling them to participate in a high-level meeting in London on August 6. However, the creditors who had previously agreed to write off 5% of the face value of Ukraine's sovereign debt asked to put off the meeting until August 10-11.
On August 12, Ukraine and the ad hoc creditors' committee failed to reach an agreement regarding the restructuring of $19 billion in Ukraine's foreign debt, having scheduled another meeting.
Ukrainian Finance Minister Natalie Jaresko, who personally came to San Mateo, California, the United States, to meet with the creditors, described the current round of the negotiations as the "final opportunity to reach a full agreement."
If you see a spelling error on our site, select it and press Ctrl+Enter