Russia faces new sanctions if pro-Kremlin militants hold own local elections – media
The EU and the U.S. may impose new sanctions against Russia, if the self-proclaimed DPR and LPR refuse to hold local elections according to the Ukrainian legislation – on October 25, the Kommersant newspaper reports citing sources in Western diplomatic circles.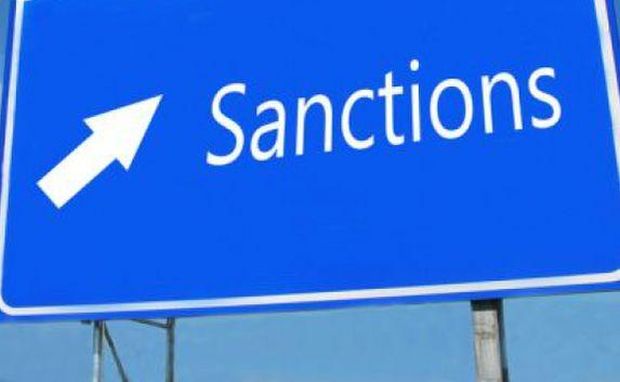 Russia may face new sanctions if militants hold own local elections in the occupied areas of Donbas / investigator.org.ua
If the so-called DPR and LPR do not reach compromise with Kyiv on the issue of the date of the local elections, the West will certainly accuse them of disrupting the Minsk accords and the put the blame on the Kremlin, according to the Kommersant sources.
One source noted: "The separatists claim that the Ukrainian authorities did not discuss with them the conditions of the local elections, but it is not so." According to the Western diplomat, the militants "have not shown willingness to compromise, calling the election dates different from the rest of Ukraine; they do not demonstrate willingness to organize elections in accordance with the Ukrainian legislation."
Read alsoEU extends sanctions against Russia for another half yearAnother source of the publication noted that if the militants hold elections in the occupied part of Donbas apart from the all-Ukrainian elections and they "do not comply with Ukrainian law and are not monitored by international observers, this will be a serious - and defiant - blow to the Minsk agreements. In fact, This will be the final 'nail in the coffin' of the peace agreements." The source stressed that "no one in Europe and the United States believes that Russia cannot influence the separatists to turn from this dangerous path."
Read alsoU.S. extends sanctions list against Russian companies over UkraineThe third source in the western diplomatic circles assured that imposing sanctions "is not an end in itself for the U.S. and the EU." "But if the Minsk agreements are buried in such a rough way, we will have no choice," the diplomat said, while refusing to specify what new sanctions may be imposed against Russia.
In addition, according to sources, the issue of the terms and conditions of the local elections in Donbas will be discussed at the meeting of Normandy Four foreign ministers (Ukraine, Russia, France and Germany) in Minsk this week. This should be also on top agenda of negotiations between the leaders of the Quartet, which could be held in New York in late September during the UN General Assembly session.
If you see a spelling error on our site, select it and press Ctrl+Enter