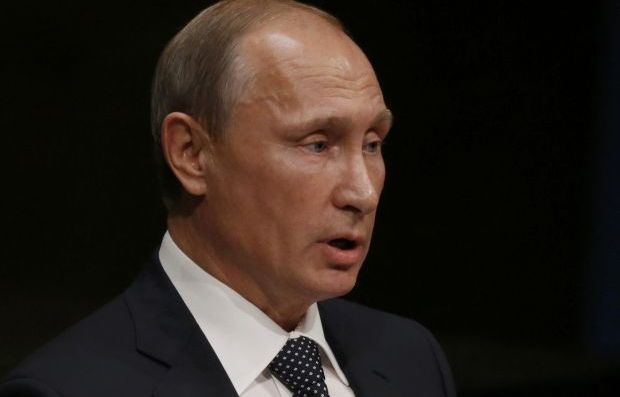 REUTERS
"Clearly, we have come across a crisis. I have already named the causes, and there are actually more of them, but these are the main ones. Nevertheless, some experts maintain, and I tend to agree with them that we have generally reached the peak of the crisis and overall our economy is gradually adapting to these new economic circumstances, not all of it, but generally, it has adapted," he said on Tuesday at the 7th Russia Calling! Investment Forum organized by VTB Capital.
Putin also said positive dynamics were projected. "All our plans for the next few years have been made on the premise that we will not only overcome this, not only recover from this recession in certain sectors or the economy, but will also restore our overall positive dynamics. I have no doubt that this is the way it will be, and all our forecasts, which are very in-depth and professional, show this as well," he said, according to kremlin.ru.
In his words, forecasts for energy resources are based on the price of hydrocarbons set at $50 per barrel.
"We will be doing this by using very realistic and very modest forecasts for prices of hydrocarbons, of energy resources – oil, gas – proceeding from $50 a barrel," he added.
Putin claims that one of the causes behind capital outflows from developing markets, including from Russia, is the policy of the U.S. Federal Reserve System. "This could have been brought about by a change in the U.S. Federal Reserve System policy or many other factors, like a drop in prices on traditional export goods in the developing countries," he said.
"At the same time, I would like to draw your attention to the fact that in this country we have been experiencing a capital drain since the second quarter of 2010, while in the third quarter of this year we have seen an inflow, and absolute inflow of capital," he said.
According to Putin, there are the first signs of stabilization. "Despite the fact, say, that many sectors of the economy are still going through a slump, except for agriculture, the situation nevertheless is becoming more stable. The processing industry is gaining confidence," he said.
In his words, in conditions when the economy is adapting to lower raw materials prices, including hydrocarbons, opportunities open up for other branches of the economy, namely for machine building, agriculture, processing.
"This is the first factor that can attract potential investors not only to the oil and gas sector of the Russian economy, but to the other ones as well. In additional to that, as we always say, and this is true – here in Russia, we have a sufficiently well educated population and well trained personnel," he said.
He also praised the performance of the Russian government and the Central Bank. "Despite all the difficulties facing the Russian economy, our management team in the economy has demonstrated a high degree of responsibility, consistency and the ability to achieve results. I think this is also a good reason to believe that Russia is a good place for cooperation and investment," he added.