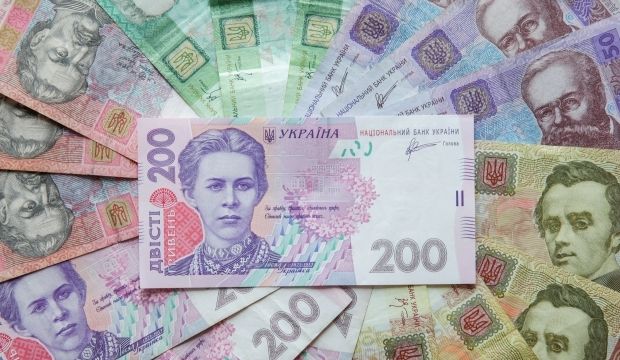 REUTERS
Taking into account transfers in accordance with the Budget Code of Ukraine, the national budget's receipts for the period under review totaled UAH 487.7 billion, while payments to the local budgets stood at UAH 99.4 billion. The revenue of the national budget's general fund amounted to UAH 486.9 billion, accounting for 101.3% of the Finance Ministry's financial targets.
Value added tax (VAT) paid on imports in 2015 grew by 29.3% year-over-year, VAT on locally produced goods (work, services) was 32.3% up on the same period last year. Payments of excise tax on Ukrainian-produced excisable goods rose by 36.8%, while import tax receipts soared by 3.6 times. The payment of mineral resources royalties doubled. The collection of excise tax from goods imported in the customs territory of Ukraine soared by 8.6 times, the share of net profit (revenue) increased by 2.2 times, while that of surcharges to the current prices of natural gas for consumers of all types of ownership grew by 48.5%.
VAT refunds to taxpayers totaled UAH 68.4 billion, according to the State Fiscal Service.
Receipts from the payment of single social security tax amounted to UAH 185.7 billion.
As UNIAN reported earlier, according to the state budget for 2015, VAT is expected to account for more than a third of tax payments in 2015, totaling UAH 157.8 billion against UAH 56.1 billion in planned VAT refunds. The total sum of excise tax to be collected from Ukrainian-produced and imported commodities is projected at UAH 60 billion. The amount of export and import duties is planned at UAH 31.7 billion.
Non-tax budget receipts are forecast at UAH 100.5 billion, which is to be generated primarily as transfers from the National Bank of Ukraine (UAH 65.4 billion), management of equity interests of the state (UAH 4.6 billion) and administrative charges (UAH 4.1 billion).
Almost UAH 1.5 billion is planned to be received from confiscation of assets and proceeds from the sale of property obtained through corrupt schemes.