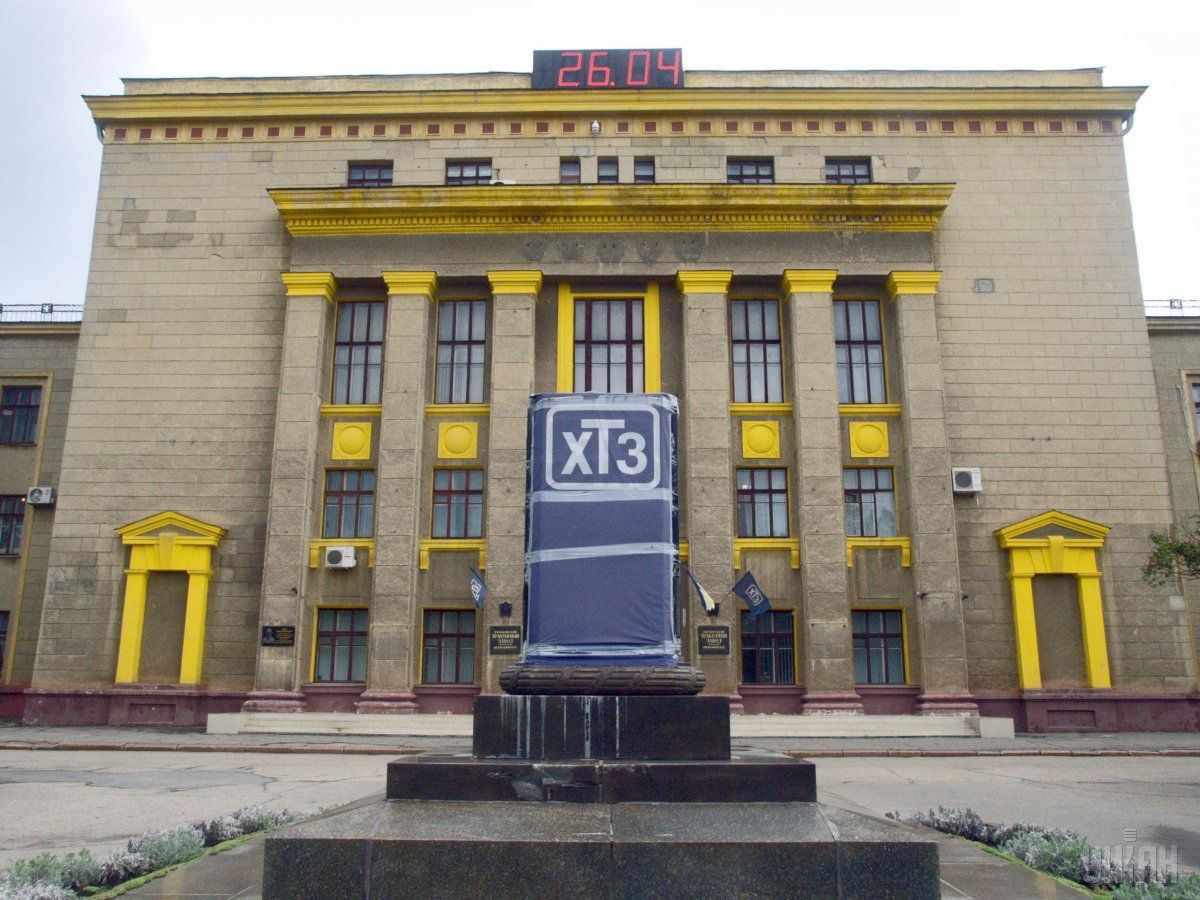 Ukraine's Defense Ministry was going to place orders at Kharkiv tractor plant / Photo from UNIAN
"The plant's director general who was appointed in March 2016 has already conducted preparations for dismantling, as was ordered by Kharkiv tractor plant's Russian owners, for further withdrawal of the equipment of the foundry shop to Russia. Technical documents and blueprints of the plant's produce have also been prepared for shipment abroad," the SBU said.
The plant's director planned to dismiss a third of the plant's personnel. The share of employees who were engaged in production was almost 50%. He issued a corresponding order and approved the personnel charts, the SBU said.
"Once implemented, this would completely stall Kharkiv tractor plant where Ukraine's Defense Ministry was going to place its order," the SBU said.
Read alsoMykolaiv shipyard completes tests of Pryluky missile boat"After the SBU did its job, the plant's property was seized and its account was frozen, which prevented the loss of production machinery, unique blueprints and the dismissal of almost a thousand highly qualified workers," the SBU said.
The plant's director general is suspected of a crime under Part 1 of Article 14 and Article 113 of the Criminal Code of Ukraine. He is wanted by police. A court ruled to detain the suspect and bring him before a bail justice. An investigation into the case is under way.
Read alsoZhytomyr armored plant to launch production of BTR-4 APCsAs UNIAN reported, early in March 2016, the tractor plant's supervisory board dismissed Director General Vladyslav Hubin and appointed Andriy Koval, who worked on this position in 2006-2007.
Kharkiv tractor plant manufactures wheeled and tracked tractors, plough equipment and small-capacity tractors.
Its produce is used in all segments of agriculture and the utilities and construction sectors, industry and for transportation of various freight. It markets tractors in Europe, Americas, Australia, as well as in Asian and African countries.