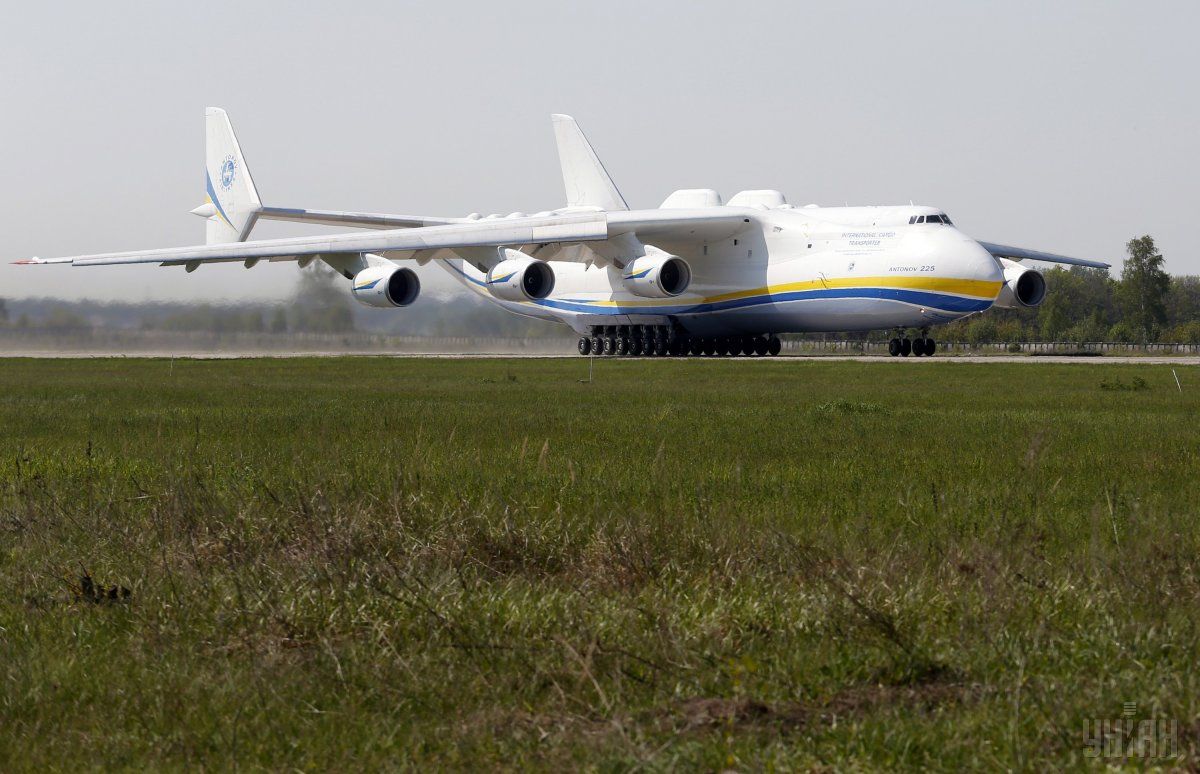 Photo from UNIAN
An-72/An-74 holds the fifth position in the CNN list. The planes got their nickname, Cheburashka, from the large engine intake ducts, which resemble the oversized ears of the popular Soviet animated character of the same name. The An-72 first flew in December 1977. Produced in tandem with the An-72, the An-74 variant adds the ability to operate in harsh weather conditions in polar regions, according to Ukraine Today.
The world's largest cargo aircraft An-225 Mriya (which means "dream" in Ukrainian) is ranked nine. It is a strategic airlift cargo aircraft able to carry up to 250 tonnes of weight. AN-225 was built in the 1980s to carry the Russian Buran space shuttle above the fuselage. When empty, it weighs just 175 tonnes, but fully loaded and crewed, the airplane can hold up to 600 tonnes. The Antonov 225 Mriya has 21 crew members comprised of seven cockpit crew, one flight manager, six engineers and additional support crew.
Read alsoAzerbaijan to buy 10 Ukrainian An-178 aircraftRecently Mriya made its flight to Australia's Perth. As the aircraft must refuel every 4,000 km, it had refuelling stops en-route including Turkembashi, Hyderabad and Kuala Lumpur. This is the first trip to the land-down-under for the largest plane in the world. There are only a few airports in the world which can accept this kind of aircraft since it is even bigger than the world's largest passenger transport carrier, the Airbus A380 double-decker plane. 
Read also1st Vice President of Antonov: The world has not yet produced anything better than Ruslan and MriyaAn-148/158 holds the 15th position in the ranking. It is a regional jet is intended to carry up to from 68 (An-148) up to 99 (An-158) passengers. Development of the aircraft was started in the 1990s, and the An-148 maiden flight took place on 17 December 2004. On April 2013 the AN-158 was put into operation to Cubana de Aviacion (Cuba). At present, this operator fleet includes six such airplanes. Serial production of the AN-158 is launched at Antonov Serial Plant. 215 enterprises of 15 countries are involved into cooperation on the aircraft construction.