Oil prices fall ahead of UK referendum – Reuters
Oil prices fell in Asian trade after a strong two-day rally that was fed by easing concerns Britain would leave the European Union after a referendum this week, allowing market participants to focus on supply issues, Reuters reports.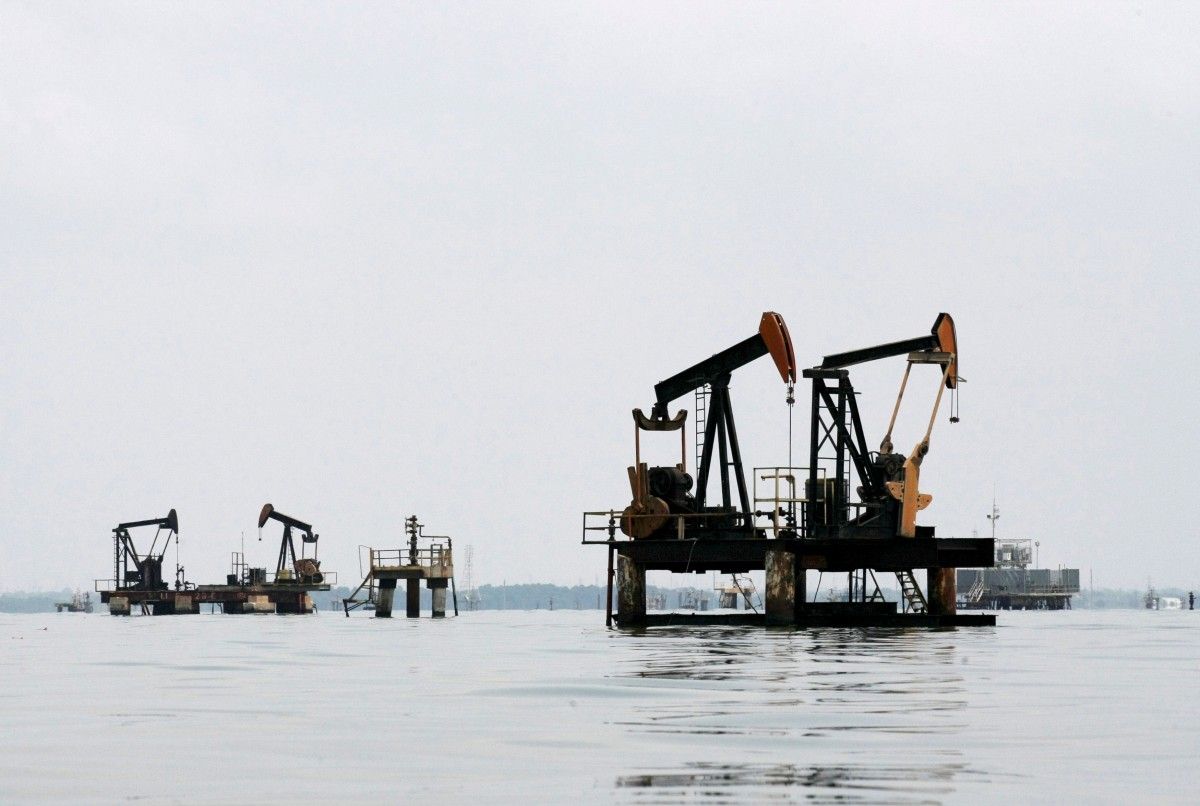 REUTERS
U.S. crude's expiring July front-month contract CLN6 was down 41 cents at $48.96 a barrel at 06:50 GMT. The more actively traded August contract CLQ6, the new front-month from Wednesday, was down 41 cents at $49.55. That contract settled up nearly 3% at $49.96 on Monday, according to Reuters.
Brent crude futures' August front-month contract LCOc1 was down 52 cents at $50.13 a barrel.
Read alsoReuters: Oil futures fall as global growth, Brexit concerns weighOn Monday, it climbed $1.48, or 3%, to $50.65 a barrel. The contract has risen about 7% since Thursday's settlement, after dropping 10% in six previous sessions.
Two opinion polls released on Monday suggested support for Britain staying in the European Union had recovered some ground following the murder of a pro-EU lawmaker last week, although a third survey found backers for a "Brexit" ahead by a whisker.
While concerns over a British exit fade into the background, however briefly, supply issues are back in focus.
Read alsoRussian crude losing out as Iranian oil returns to Europe: BloombergSaudi Arabia's crude oil exports dropped in April despite high production levels, suggesting its battle for market share against U.S. shale drillers may be running its course.
With oil prices up more than 30% this year, shale drillers are looking at turning the taps on again and have proved resilient beyond Saudi and OPEC expectations.
Prices approaching $60 a barrel may entice U.S. shale drillers to resume operations capping gains, Shintaro Ambe, an executive vice president in charge of energy at Japanese trading company Mitsui & Co told shareholders at an annual meeting on Tuesday in Tokyo.
"We expect oil prices to gradually rise over the mid- to long-term, but we don't expect prices to reach $100 a barrel quickly as they did three years ago," he said in response to a question from a shareholder on the outlook for crude.
Potentially adding to supply, Iran has increased its crude export capacity at its main terminal on Kharg Island to allow eight tankers to load simultaneously, the oil ministry's news agency Shana reported on Monday.
Meanwhile, Nigeria's naira slumped 30% against the dollar on Monday after the country's currency peg was removed to alleviate the chronic foreign currency shortages choking growth in Africa's biggest economy and major oil exporter.
If you see a spelling error on our site, select it and press Ctrl+Enter